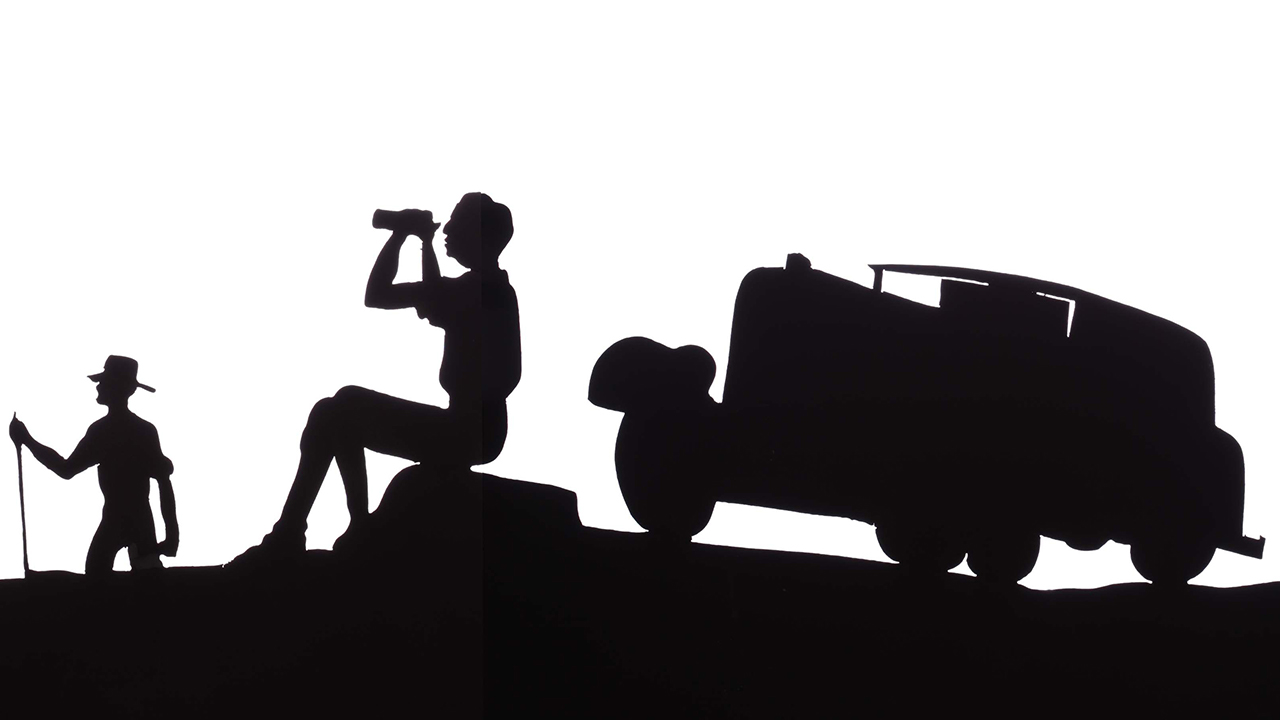 Collection agreements are critical for sustaining vibrant museums and ensuring their stability, because they protect museums and museum collections and establish clear expectations. These agreements cover vital areas such as a museum's long-term capacity to care for collections, allocation of risk and responsibility, staffing, liability, and reproduction rights.
Most museum professionals will have to draft, revise, review, or negotiate collection agreements at some point. Many, however, don't have a legal background and don't fully understand all of the terms in agreements. Moreover, few museums have access to an attorney, and available attorneys don't always have the appropriate museum experience to manage the intricacies of collection agreements.
The U.S. Department of the Interior (DOI) holds more than 206 million art, historical, and archaeological objects, archives, and natural history specimens in trust for the public and makes them accessible for research, exhibition, and education nationwide. Ten DOI bureaus and offices manage these collections in approximately two thousand bureau facilities, and depend on approximately one thousand non-DOI partners, many of which are AAM members, to care for nearly thirty million of these objects. DOI bureaus and their non-bureau partners need agreements to accomplish this. To increase efficiency and consistency in this process, DOI has created a digital solution—a free Non-Bureau Repository Toolkit (Toolkit) that will help throughout the lifecycle (i.e., drafting, negotiation, renewal, and termination) of a variety of critical collection agreements, including access and use, reproduction, commercial use, and repository agreements. Included in this toolkit are checklists, flowcharts, templates, and training tools. DOI is also developing a cutting-edge, technological advancement—an automated, online tool that uses a series of non-legal questions to generate a tailored draft agreement, which will be included in this Toolkit for Beta testing soon. The resources in the Toolkit were crafted in collaboration with a range of professionals, resulting in a vital resource for the museum community. While these tools were created for use between DOI bureaus and their partners, they are a significant advancement in available resources that can be used by any museum.
Reading all of this information, you might have questions . . .
Why did DOI make a Toolkit for working with partners to manage DOI museum collections?
DOI has been working with its museum partners to find its collections and to ensure their care and accountability, as you may recall from articles in AAM's Museum magazine, including "U.S. Department of the Interior Collections and Outreach to Non-Federal Partners" (Jan./Feb. 2016) and "Managing Our Nation's Heritage: The Department of the Interior needs assistance to locate DOI collections" (July/Aug. 2016). This initiative was undertaken to address recommendation #9 of the Office of Inspector General Report, Museum Collections: Accountability and Preservation. Recommendation #9 is: "Increase effectiveness of control over museum collections held at non-DOI facilities by: (a) identifying all organizations that hold DOI collections; (b) identifying all objects held by those organizations; and (c) ensuring that annual physical inventories are conducted."
*NOTE: These resources provide an excellent starting point. But they do not cover all issues or provide legal advice and are not a replacement for obtaining legal advice.
To achieve this closure, among other things, DOI has surveyed approximately two hundred non-DOI repositories with the help of the U.S. Army Corps of Engineers (thank you to those who participated!); finalized the policy DOI Museum Property Directive 17, Working with Non-Bureau Facilities and Repositories to Manage DOI Museum Collections; and developed associated guidance documents:
This is a lot of information! DOI created the Non-Bureau Repository Toolkit as a performance support tool to aggregate this information and break it down into more manageable segments.
What are the ten DOI bureaus and offices?
You may have heard of or worked with some of DOI bureaus and offices. They are: Bureau of Indian Affairs, Bureau of Land Management, Bureau of Reclamation, Bureau of Safety and Environmental Enforcement, U.S. Fish and Wildlife Service, Indian Arts & Crafts Board, Interior Museum, National Park Service, Office of the Special Trustee for American Indians, and US Geological Survey.
A non-bureau repository is any facility which a specific DOI bureau does not own and/or operate and maintain that houses the bureau's museum property. The facility is dedicated to managing, preserving, processing, studying, and storing museum property, according to professional museum and archival practices. These relationships include those: (1) between DOI bureaus (e.g., Bureau of Land Management and National Park Service) and (2) between DOI bureaus and non-DOI repositories that are: non-DOI federal agencies or non-Federal repositories (e.g., universities; state, tribal, or local museums).
DOI museum property is a subset of personal property—including objects, works of art, and/or archives—that is retained for long-term preservation, study, and interpretation consistent with statutory requirements, its relationship to the mission of the respective bureau mission, or other appropriate factors. A museum collection/property is acquired according to a rational plan, such as a Scope of Collection Statement. It consists of all accessioned, unaccessioned, catalogued, and/or uncatalogued objects; and all museum objects under the control of a facility, unit, or bureau. Museum property is synonymous with and sometimes referred to as "museum collection(s)". Museum collections include physical and digital objects.
Great definition. But, what does this mean? DOI has developed a tool, a flow-chart graphic, to help answer this question. Generally, (1) the object has to come off of DOI land, when DOI managed it, or it otherwise was acquired by DOI (e.g., gift or purchase) and (2) it fits within the bureau unit's Scope of Collection statement.
Why is the term "property" used? In the federal government, property is either personal property or real property (i.e., land). Museum property is a subset of personal property.
What is a repository agreement?
A repository agreement is a formal written agreement between the bureau that manages the museum objects and the repository, which helps to ensure the care and accountability of bureau museum collections no matter where they are stored.  Proper documentation in repository agreements is critical to identify, manage, track, and provide proper security for the DOI bureau museum object(s) at repositories.
So, how does this affect me?
Directive 17 applies to DOI and DOI bureaus as well as DOI bureau museum collections that are housed in repositories. This policy does not apply to non-DOI repositories, as they are not federal institutions. Rather, these obligations are generally shared with the non-DOI repository through a repository agreement. Neither this policy nor the repository agreement dictates the care of a non-DOI repository's own collections.
Guidance documents present additional information and best practices for working with non-bureau repositories to manage DOI bureau museum collections in accordance with Directive 17. The Department of the Interior Guidance for Working with Non-Bureau Facilities and Repositories to Manage DOI Museum Collections includes explanatory information, clarification of certain standards and requirements, and recommendations for working with non-bureau repositories. Guidance documents are seen as "living" documents that can be updated with ease.  The Department of the Interior Template for a Repository Agreement Between a Bureau or Bureau Unit and a Non-Bureau Repository has a variety of clause options as well as extensive appendices with sample processes and agreements on a range of issues (e.g., access and use, reproduction, consumptive analysis, and commercial use).
DOI reviews and incorporates AAM policy whenever possible, and even accepts AAM accreditation in lieu of conducting a Facility Checklist. Those following AAM policy are probably following most of DOI museum property policy.
I don't think I'm a DOI partner. Why should I care about the documents and tools in the Toolkit?
How many times have museum collection agreements, such as repository and reproduction agreements, been drafted from a document found in an internet search—if the agreement was drafted and signed at all—or museum professionals been stumped by collection agreement terms? This Toolkit offers many new resources to help you protect your museum, collections, and partnerships through drafting, revising, and negotiating better collection agreements. This Toolkit makes complicated agreements and foundational museum issues accessible to a broad audience, which will assist in career and institutional advancement.
Additional questions?
Contact the DOI Interior Museum Program and/or Interior Museum Program Manager, 202-513-7563.
Skip over related stories to continue reading article