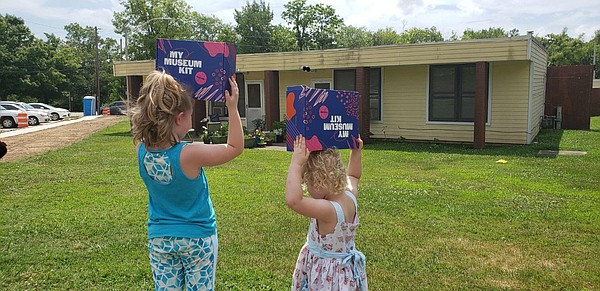 Staff at Crystal Bridges Museum of American Art have set up an assembly line to create over 2,000 My Museum kits for distribution to children in public housing.
"We're really shifting the idea of a museum being an exhibition space and an educational center to more of a community center."
It's one week into a six-week program that gives over 120 families living in Fayetteville Housing Authority facilities the opportunity to learn about and create art. And Resident Engagement Coordinator Mary Eileen Finch says the project, called "My Museum Kit," is getting rave reviews.