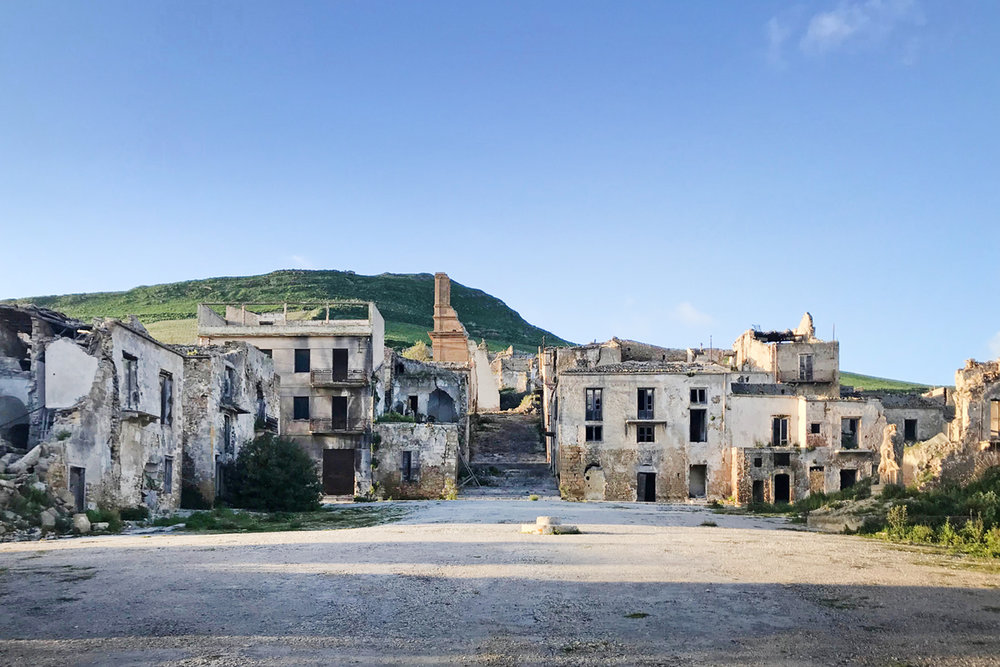 In the wake of an earthquake that ravaged a rural, medieval town decades ago, an ambitious public art project of seemingly insurmountable challenges seeks to heal psychic wounds and renew a community spirit plagued by memories that still haunt.
"Today the region is a symbol of hope. A newly revitalized combination of social activists, municipal agencies, educational institutions, and private support is finally bringing the unique art interventions of more than five decades in the Belice Valley—and especially the city of Gibellina—to the attention of a wider public. But to understand the enormous ambition of the current project, one must understand its complex history."
On a recent day this summer, I left the colorful, urban interventions and crowded revelries of Manifesta 12 in Palermo, Sicily, and descended into the rural, arid Belice Valley. I was accompanied by Zeno Franchini of the Fondazione Manifesto, an advocacy group that leads tours of the region, which was devastated by the 1968 earthquake in Sicily.