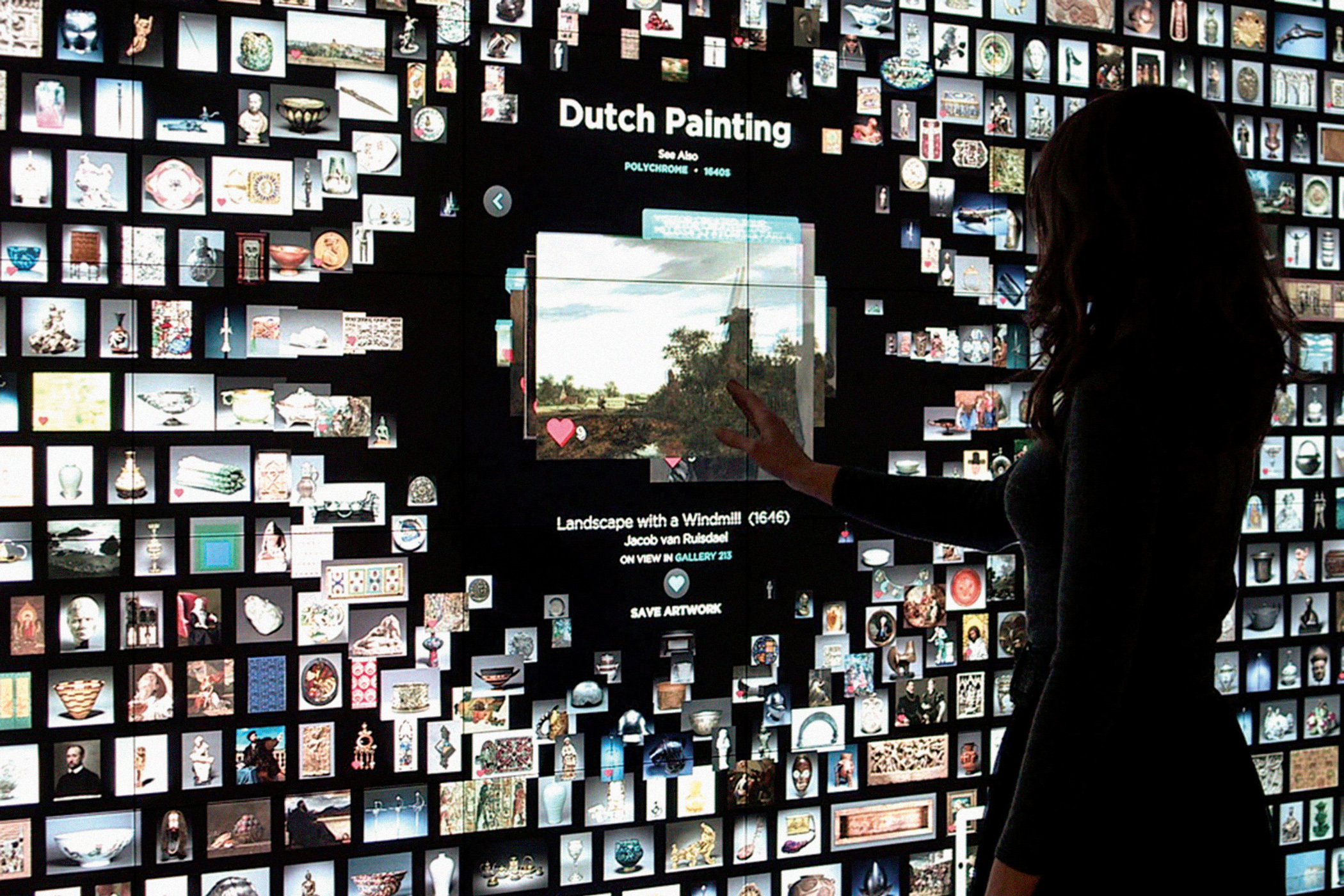 Designed to make the museum experience more relevant to younger and less experienced visitors, the Cleveland Museum of Art's interactive gallery ARTLENS allows users to explore its collection in depth, track the objects they respond to, and create digital artworks of their own. To assess whether it makes an impact on the experience, the museum surveyed visitors who used the tool and released the findings to the public.
Among other insights, the research and evaluation team learned that roughly 36 percent of museum visitors experienced the ARTLENS Gallery during their trip. Of this group, 76 percent thought that the gallery enhanced their overall museum experience, while 74 percent said it encouraged them to looker closer at the art on the walls. Seventy-three percent claimed the gallery made them more interested in the museum's permanent collection, while 78 percent said it made the museum seem more approachable.
In the ongoing quest to stay relevant in a world dominated by digital natives, just about every major museum has rolled out some form of interactive technology within its program. We've seen numerous apps, playful touchscreens, and VR-aided exhibitions. Some museums are even replacing their docents with robots.