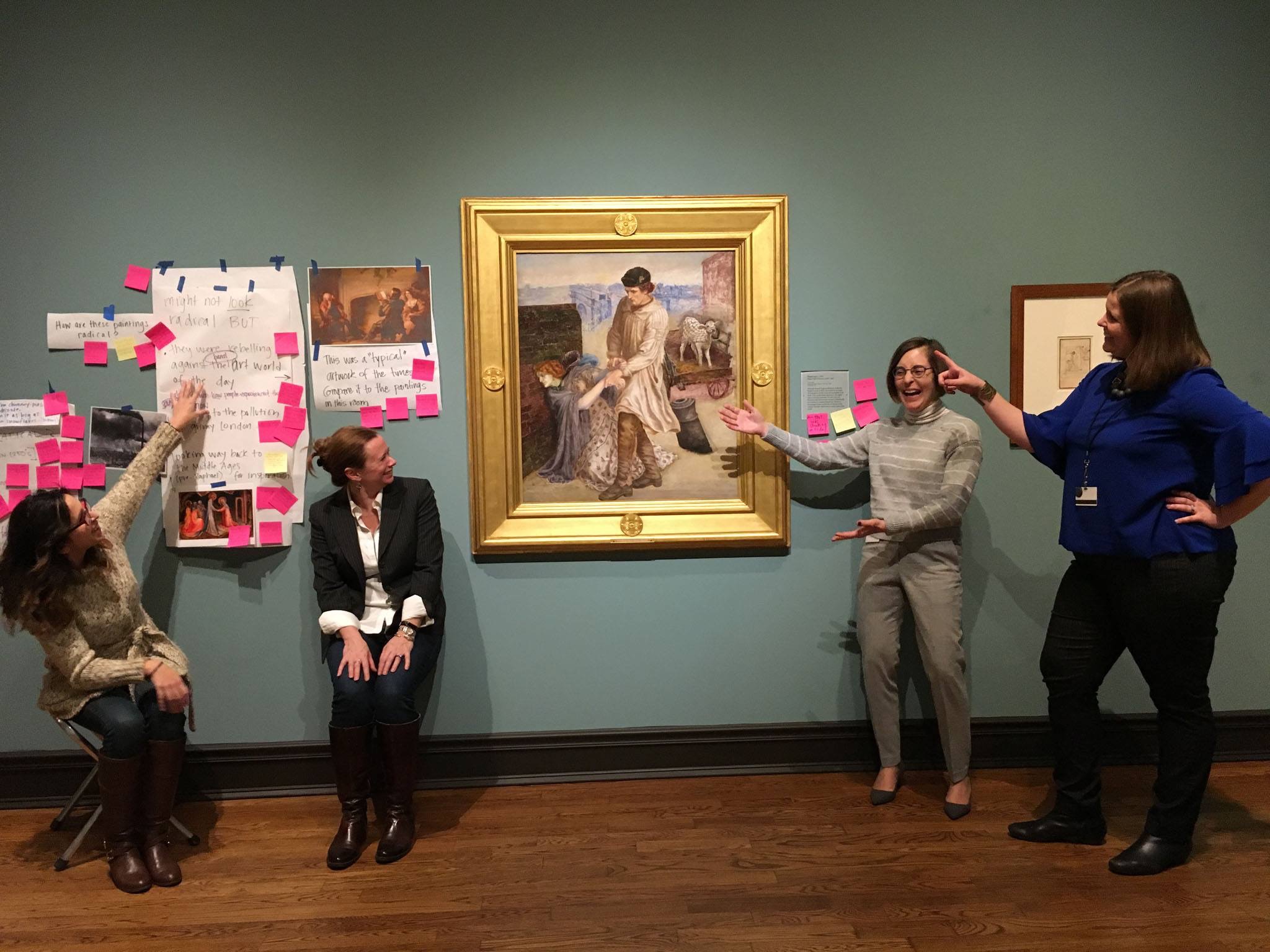 To prepare for the reinstallation of their permanent collection, the Delaware Art Museum has been gathering feedback, via Post-it notes, from their communities to inform the works they will display and the narratives will they share. Read on to learn more about their prototyping process.
"We've been on a journey as an institution internally, working on addressing some of our bias, whether it's on staff or in programming or in the galleries, which is one area where we had identified that there were stories missing…What can we be retelling in a more inclusive way that is more relevant to and representative of our local community?"
Big changes are coming to the galleries of the Delaware Art Museum, and visitors are already getting a sneak peek at what's in store. As the museum plans for an upcoming reinstallation of much of its permanent collection, the curatorial and educational staff are turning to the local community for input.