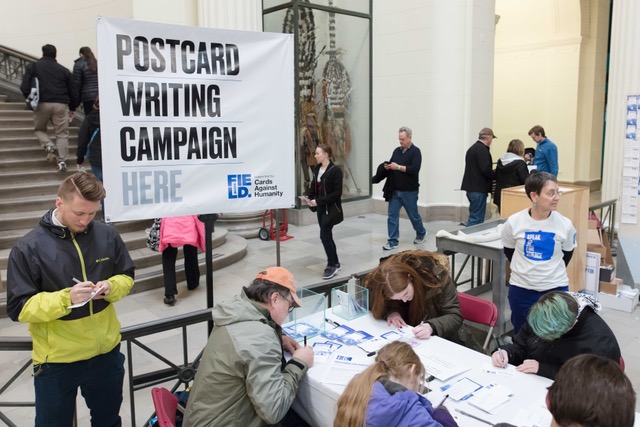 Multiple surveys indicate museums are valued and viewed as more trusted sources of information than are newspapers, nonprofit organizations or the government. Find out how different museums are approaching the tension between attempting to just present facts and advocating a position.
"Just as we left in the 19th century the idea of a truly objective historian, some museums are walking away from the sense of absolute objectivity," said Laura Schiavo, head of the Museum Studies Program at George Washington University. "I would hope that museums would take that responsibility seriously and not hide behind [the idea that] 'We just present the facts.' Because museums have never just presented the facts. They're also places of interpretation."
Perelman is curator of the National Museum of American Jewish History, across the street from Independence Hall, which speaks to the history of one immigrant group on whom attacks have escalated and whose stories hold parallels to those of current-day asylum seekers being thwarted in their hopes for new lives in America.