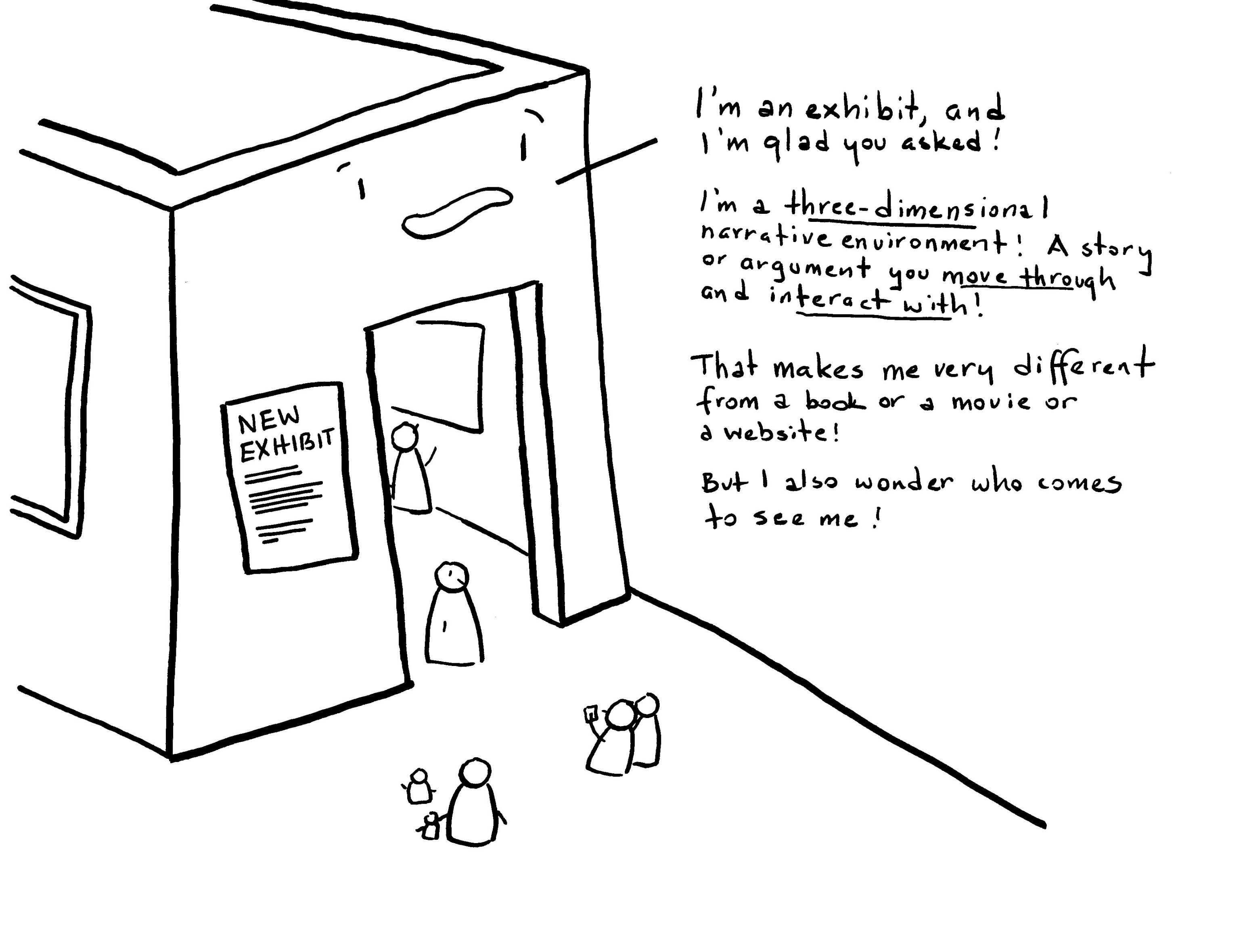 In a lively comic, historian and exhibition developer B. Erin Cole explains the thought that goes into understanding visitors and engaging them with exhibitions that meet their needs.
"There is no wrong way to see an exhibit.

If visitors aren't engaging with what we made, it's probably our fault

-Are we meeting visitors' needs?

-Is the exhibit focused on one big idea?

-Does the exhibit tell its story in multiple ways, for different types of visitors?"
Who are museum exhibits for, and what difference does that make?