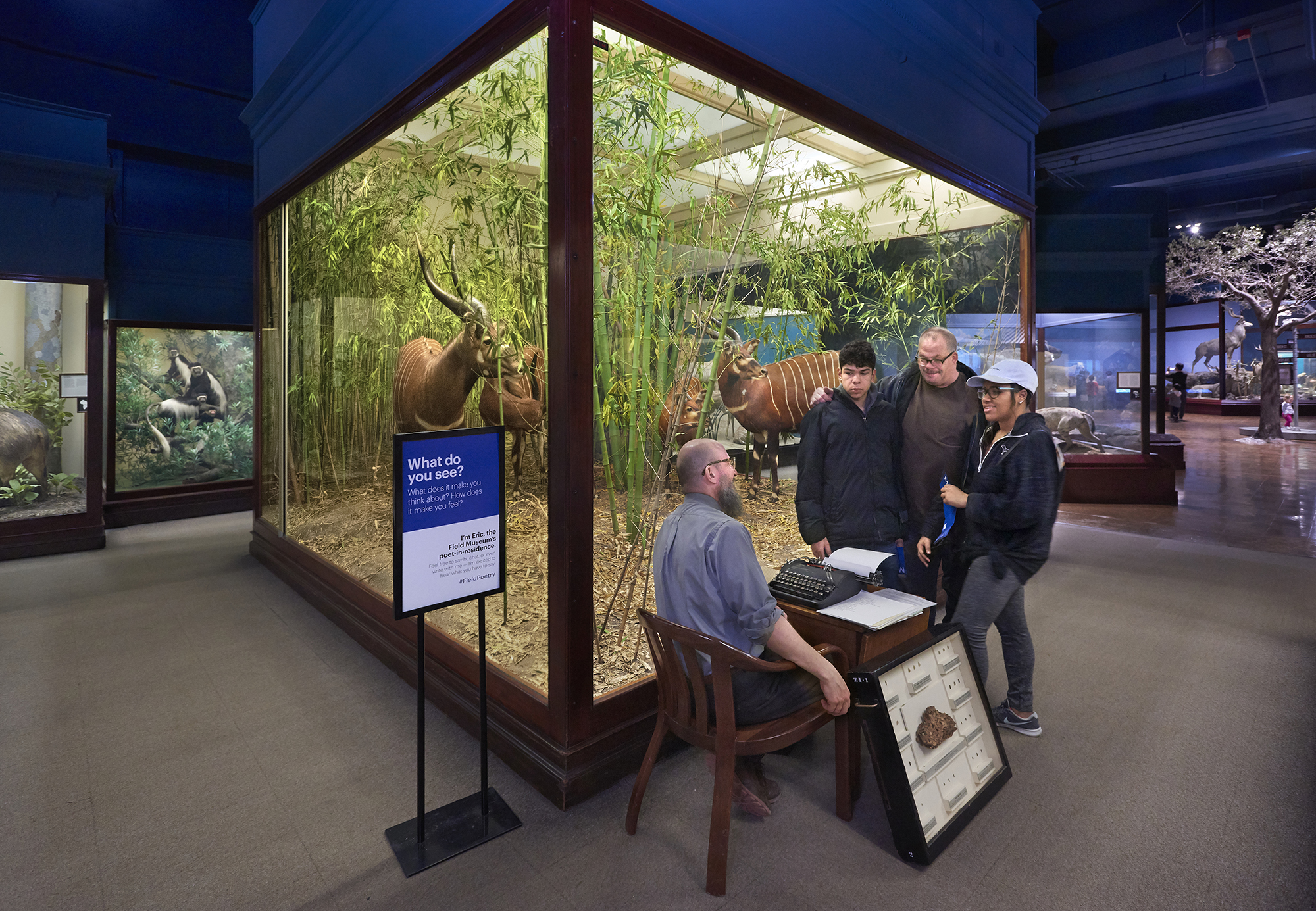 The Field Museum interviews its first-ever poet-in-residence, Eric Elshtain, to pick his brain about why a natural history museum needs a poet-in-residence, what science and poetry have in common, and how we might all think more poetically.
"Some may wonder, why would a natural history museum have a poet-in-residence?

Good question! It is not so strange when you think about how much nature poetry has been written, and that both poetry and science must include careful observations and carefully considered thoughts about those observations. I think poetry is also a great vehicle to help people explore their own thoughts and feelings about the natural and cultural objects on display in a museum such as the Field."
Published: February 19, 2019 Alert Keep an eye out for our poet-in-residence (and his typewriter!) around the museum-and start thinking like a poet yourself. Our first-ever poet-in-residence, Eric Elshtain, thinks that poetry and science are a natural fit. And we tend to agree.