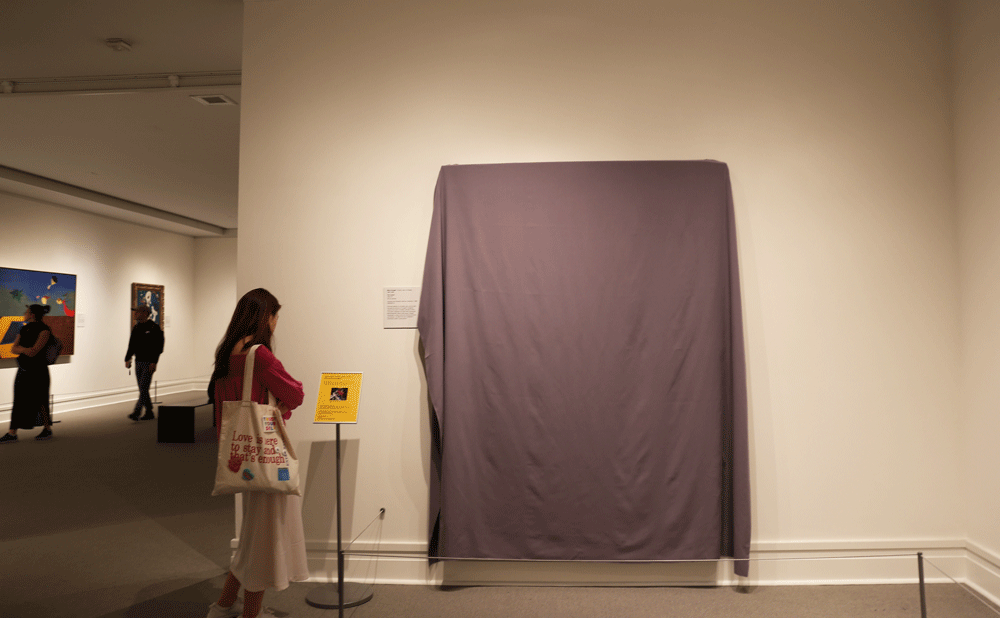 To mark World Refugee Day, the Metropolitan Museum of Art labeled works in its modern and contemporary art galleries by refugee artists, including Max Beckmann, Ibrahim El-Salahi, Max Ernst, Piet Mondrian, Sopheap Pich, and Mark Rothko. The museum also shrouded a canvas by Marc Chagall, prompting visitors to reflect on what the museum would look like without the contributions of refugees.
"There's an increasingly popular conviction that museums cannot any longer be neutral sites, but they hold responsibility to be vehicles for social justice and civic exchange. Art can inspire a different kind of understanding, one grounded in the sense of common humanity."
The museum shrouded the painting to ask the question: "What would the Met's walls look like if there were no refugees?" Works by other famous artists including Max Ernst, Piet Mondrian, and Mark Rothko are labeled as works "made by a refugee."