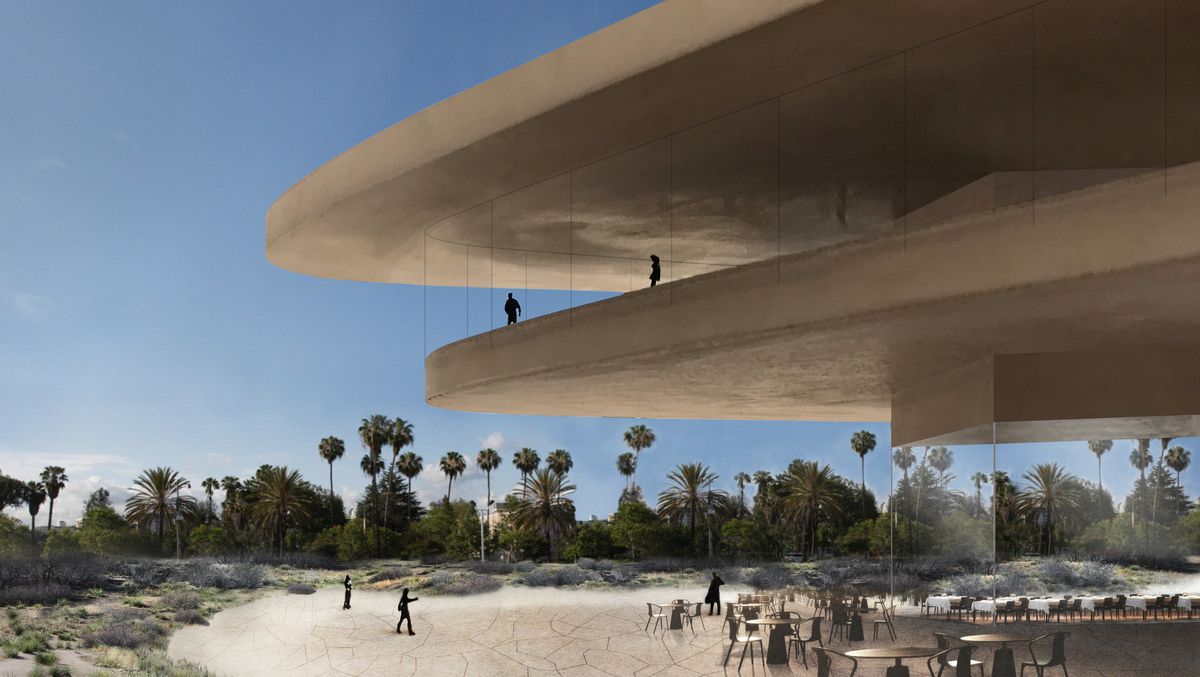 U.S. tariffs on steel, other escalating building costs, general inflation, and a construction boom in Los Angeles all threaten to further inch up the cost of a major construction project at the Los Angeles County Museum of Art (LACMA). The building's price tag already has jumped to $650 million from $600 million to provide for contingency costs associated with some of these factors.
"(L.A. is) a place of individuals.. So therefore, there haven't been enough big, ambitious, public funding initiatives. You need big projects like LACMA's, like the academy's — challenging, big projects — to get people to realize they can work together and achieve things as a group … build an infrastructure that's useful for future philanthropy. Because people who give, give again."
On the 14 th floor of a Wilshire Boulevard high rise, Los Angeles County Museum of Art Director Michael Govan strolls the length of the museum's boardroom overlooking LACMA's campus across the street. From this height it resembles a rickety, cardboard architectural model.