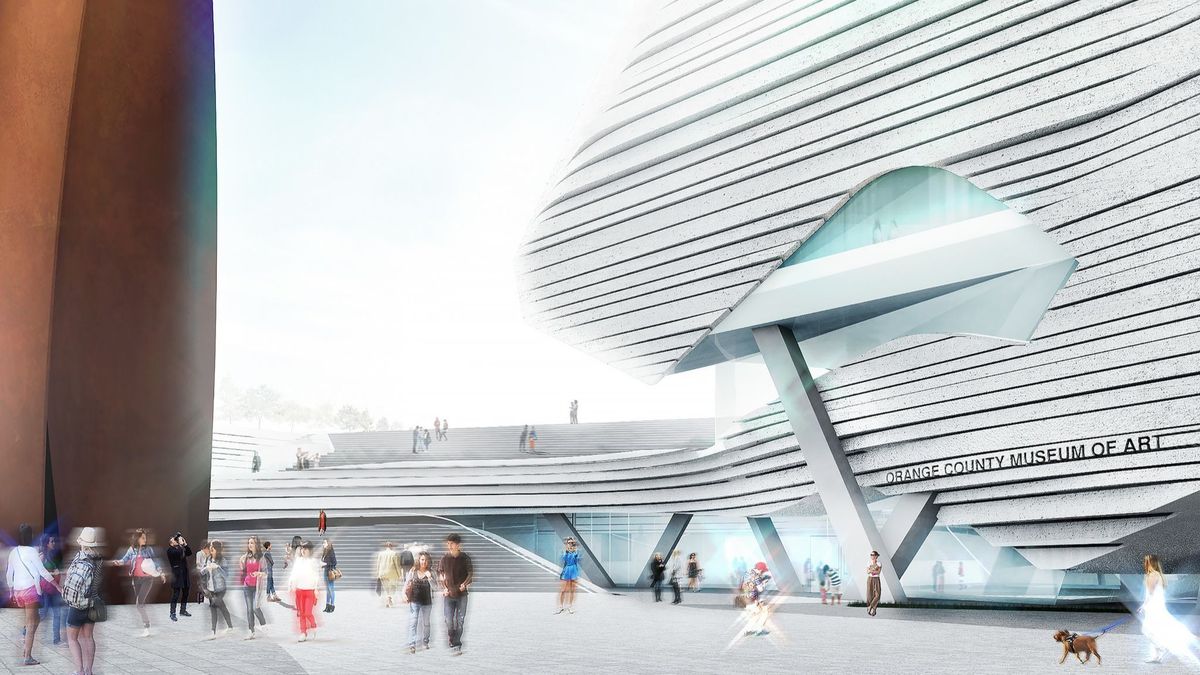 While architects have always employed drawings and models to display and design architectural plans, virtual reality technology is offering more opportunities now to experience and move through the space to better inform architectural planning decisions.
"On a more practical level, VR also allows nonarchitects — the public or a client — to register architectural concepts in more accessible ways."
Two-dimensional renderings (such as the ones you see on this page) can deliver a general idea of a building's form and scale. But virtual reality's uncanny ability to convey a sensation of depth and three-dimensionality can create the impression that you are standing in the middle of OCMA's lobby in Costa Mesa - all without leaving the technology desk at Morphosis.