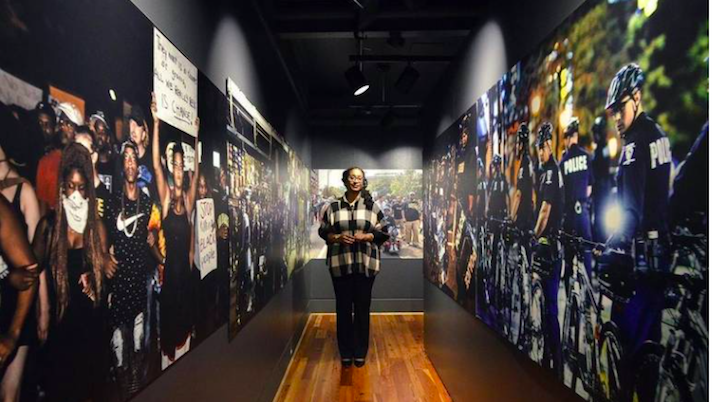 Many museums have started collecting in response to current situations in the world. There are some that are now beginning to use those rapid response collections to develop quick and community-curated exhibitions.
"The real power comes from creating opportunities for community engagement around those contemporary exhibitions."
In July and August 2018, visitors to the National Civil Rights Museum in Memphis, Tennessee were witness to a revolutionary type of exhibition, albeit perhaps unknowingly. The exhibition in question was titled " I AM A CHILD " and featured photos of children taken at a protest on the steps of the Immigration and Customs Enforcement Agency in New York, New York.