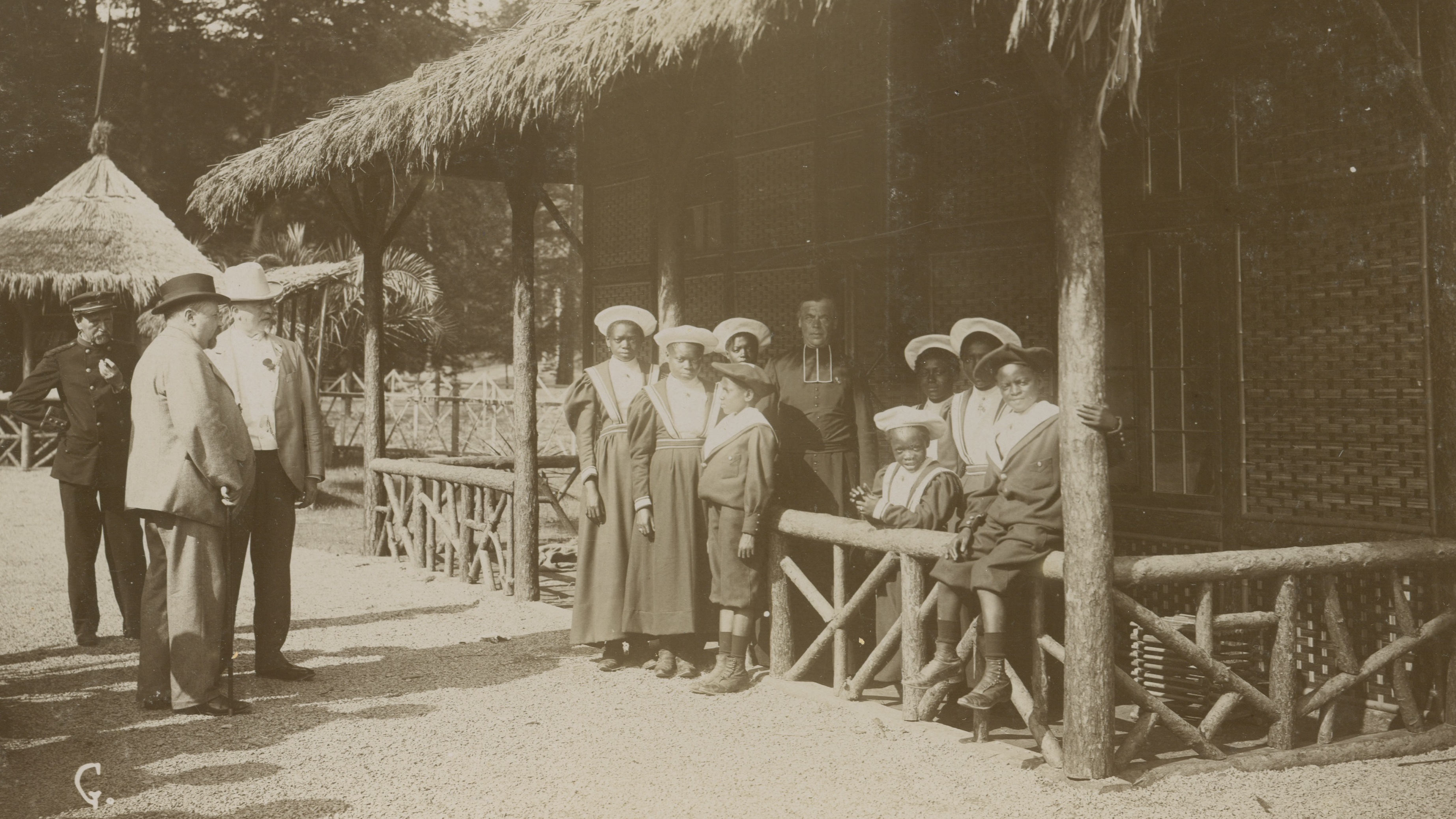 The Belgian Royal Museum for Central Africa's first exhibit was a mock African Village temporary exhibit that included 267 Congolese adults and children on display as a "human zoo" in 1897. Later exhibits included statues of "primitive" African children clinging to the robes of "heroic white European" conquerors. About to reopen after a four year renovation, the museum now intends to share the stories that went untold, acknowledge the dark side of colonization and become a forum for shared stories, memories and history.
"When I walked inside (the museum), it struck me that our history had been confiscated," he says through a translator."
Aimé Mpane remembers when he first saw the old statues. It was 1994, and the Congolese visual artist had just moved to Belgium, which once ruled his country. Growing up in the Democratic Republic of Congo, Mpane says he had been taught in school that the Congolese were descended from the Gauls - "that they were our kings."