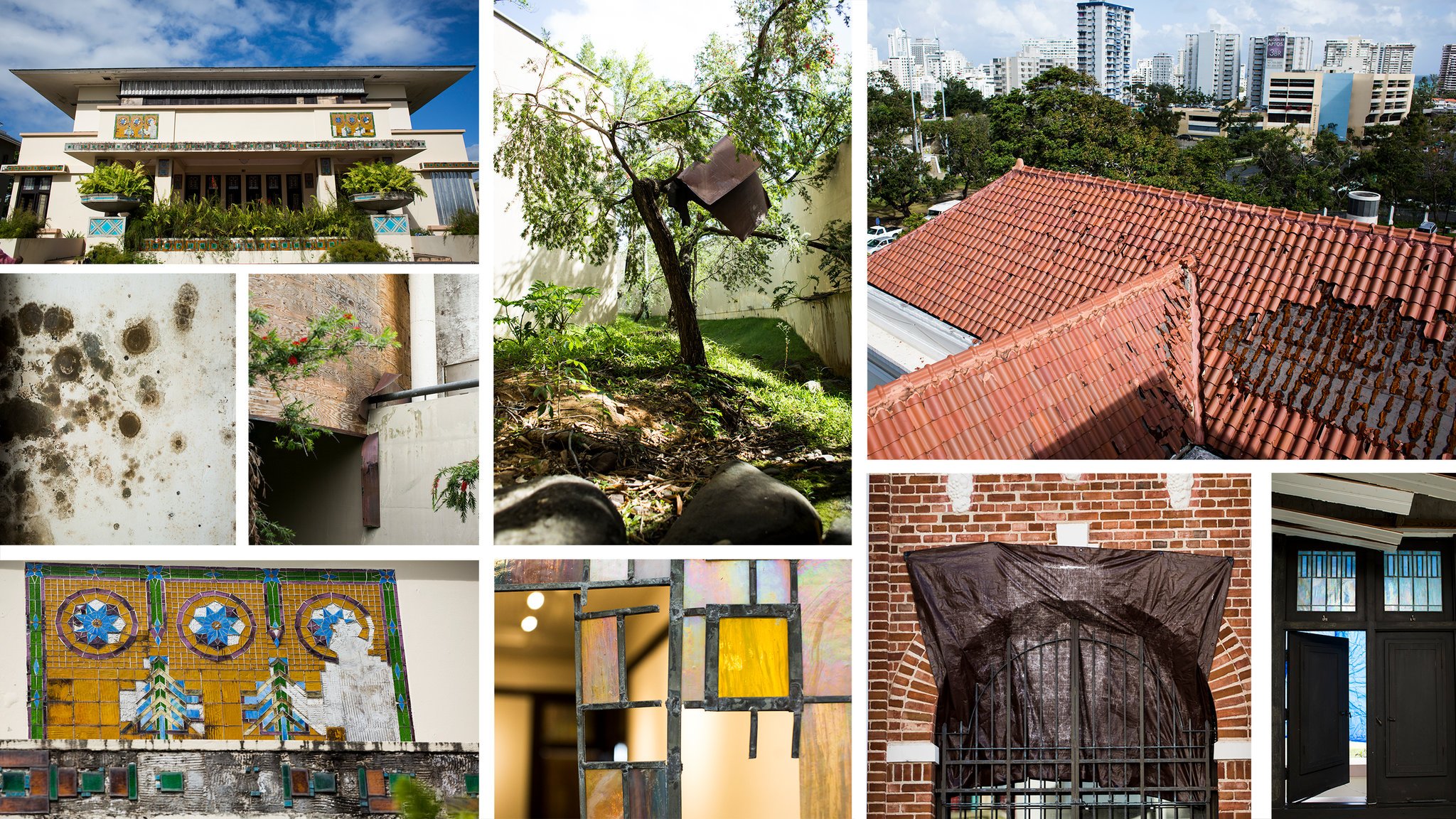 This article describes the recovery process of museums in Puerto Rico as they deal with the aftermath of hurricane Maria. While many museums are currently open, they also face a daunting problem of funding the repairs and infrastructure of their museums and collections.
Most of the rubble of Hurricane Maria has been cleaned up. But the hardest hit places still show their scars. One broad, curving wall at the Museum of Puerto Rican Art had been clad in copper sheets. The storm peeled off all the copper and some of the plywood backing. The sculpture garden had been thick with trees and shrubs. Now it is a grassy field with a few propped-up trees and two big, saucer-shaped lily ponds.
SAN JUAN, P.R. - Marianne Ramírez Aponte, the executive director of the Museum of Contemporary Art in San Juan, had never been so worried. Her collection of hundreds of paintings, posters, prints, drawings, sculptures and installations had survived the wind and rain of Hurricane Maria. But the museum was dark, without electricity and air conditioning.