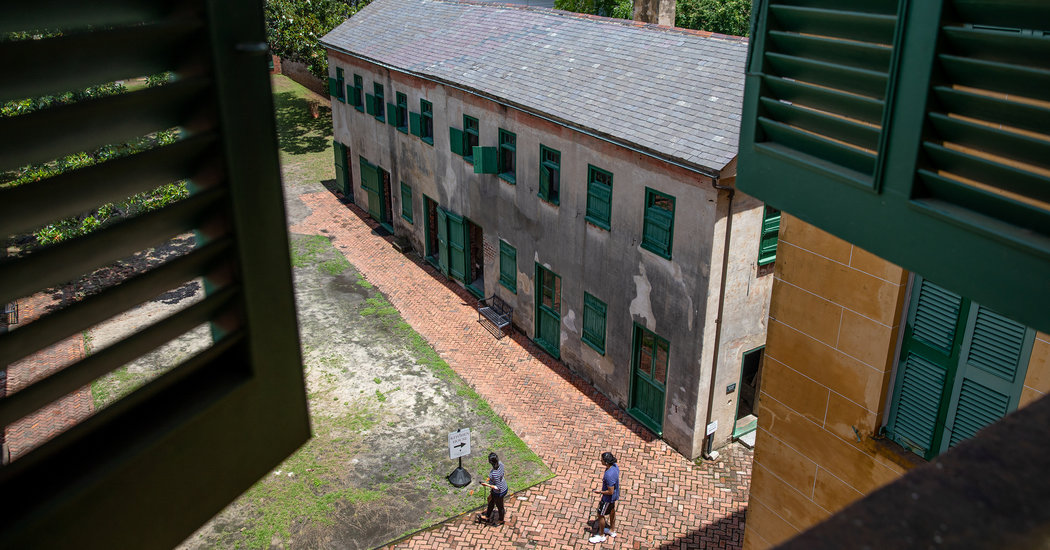 The New York Times reports on the growing movement at Southern historic house museums to emphasize the experiences of enslaved people. Instead of focusing only on the dazzling beauty of the homes, reenvisioned tours are explaining how that beauty was contingent on the exploitation of slavery, and describing the lives of the enslaved people who helped keep up appearances.
Most guests at the Nathaniel Russel House remark on the beauty of the mansion and its décor, Ms. Northup said, adding that she reminds them that the house was built with the purpose of "keeping people in, keeping people from seeing each other, from socializing, from talking," she said. "It was a prison. That is what I'm trying to make people understand — you are in a beautiful prison."
Tours of historic houses in the South used to focus on the fine furniture and design. Now, some are talking about who built them. A few years ago, people touring the Owens-Thomas House and Slave Quarters in Savannah, Ga., would have heard a lot about George Owens, the lawyer, farmer and Congressional representative who lived in the massive neoclassical home in 1833.