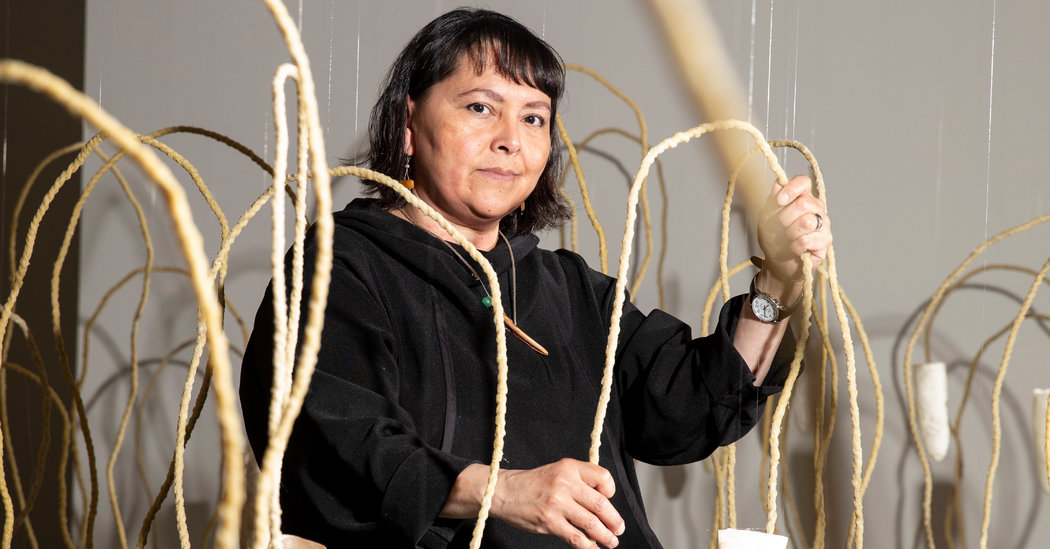 The Minneapolis Institute of Art is opening a sweeping exhibition of art by Native American women, and in the process has worked to right some of the wrongs in the relationship between museums and Indigenous communities. By inviting deep, sustained collaboration with Native artists and scholars, and avoiding insensitive treatment of objects with spiritual significance, the museum is pointing toward a new era of exhibiting the work of Indigenous artists. The New York Times reports on what makes this exhibition distinct and what problems have plagued others like it.
"A curator, or curators, usually men, come up with an idea, then they get a group of Indians together for a one-day meeting, check off the N.E.A. grant-writing thing that has asked for a diversity of voices, and then they go about curating whatever they were going to curate. You asked me to come in and give authority to your show, but I have no authority. It may ruffle feathers, but diversity means there's a different way of doing things. If you want buy-in from the Native communities, you have to listen to them."
The role of women art-makers in Native communities has gone widely ignored. Now a bold museum show, by and for these women, is shining a light on 1,000 years of their art. Sonya Kelliher-Combs installs her work, "Idiot Strings, The Things We Carry," at the Minneapolis Institute of Art, where the exhibition "Hearts of Our People: Native American Women Artists" opens soon.