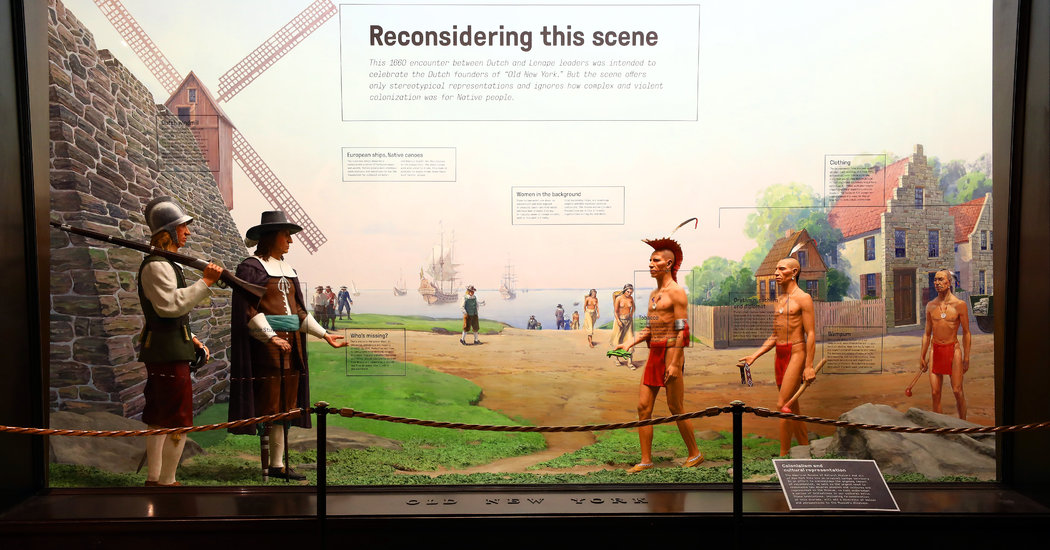 The American Museum of Natural History has added explanatory labels to a long-exhibited diorama of a negotiation between an Indigenous tribe and European settlers, which critique the imagined scene for its historical falsities and erasure of colonial violence. The addition comes after decades of agitation from activist groups and presents a way forward for museums to create teachable moments from inequitable dynamics.
"Lauri Halderman, the museum's vice president for exhibition, said, 'We could have just covered it over.' Instead, museum officials decided on a more transparent approach. 'What was actually more interesting was not to make it go away,' Ms. Halderman continued, 'but to acknowledge that it was problematic.'"
On the first floor of the American Museum of Natural History, a diorama depicts an imagined 17th-century meeting between Dutch settlers and the Lenape, an Indigenous tribe inhabiting New Amsterdam, now New York City. It was intended to show a diplomatic negotiation between the two groups, but the portrayal tells a different story.