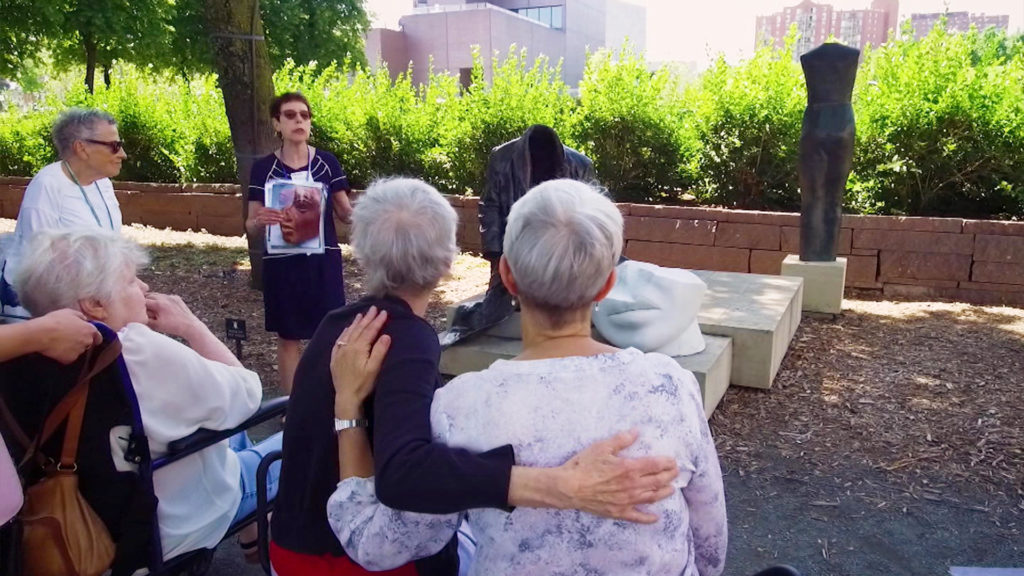 This video report from PBS NewsHour follows Contemporary Journeys, a program for people with dementia at the Walker Art Center. It explores how the museum's educators shape the program for the needs of the audience, and how and whether the program improves the lives of the participants.
"I think self-isolation is one of the worst things you can do in any situation, but especially with memory loss. I don't want to be sitting there and not feeling like I can't participate, cannot contribute. Getting a group like we had together to look at some artwork or talk about some things, that's what I still want to keep doing, is, what can I find enjoyable? What can I find that's meaningful?"
Nearly 6 million Americans currently live with Alzheimer's disease, and the number continues to rise. For many, this terminal diagnosis represents the start of a life with limitations. But as a program called Contemporary Journeys shows, it's a life that can still offer both great joy and meaningful experiences - through the power of art.