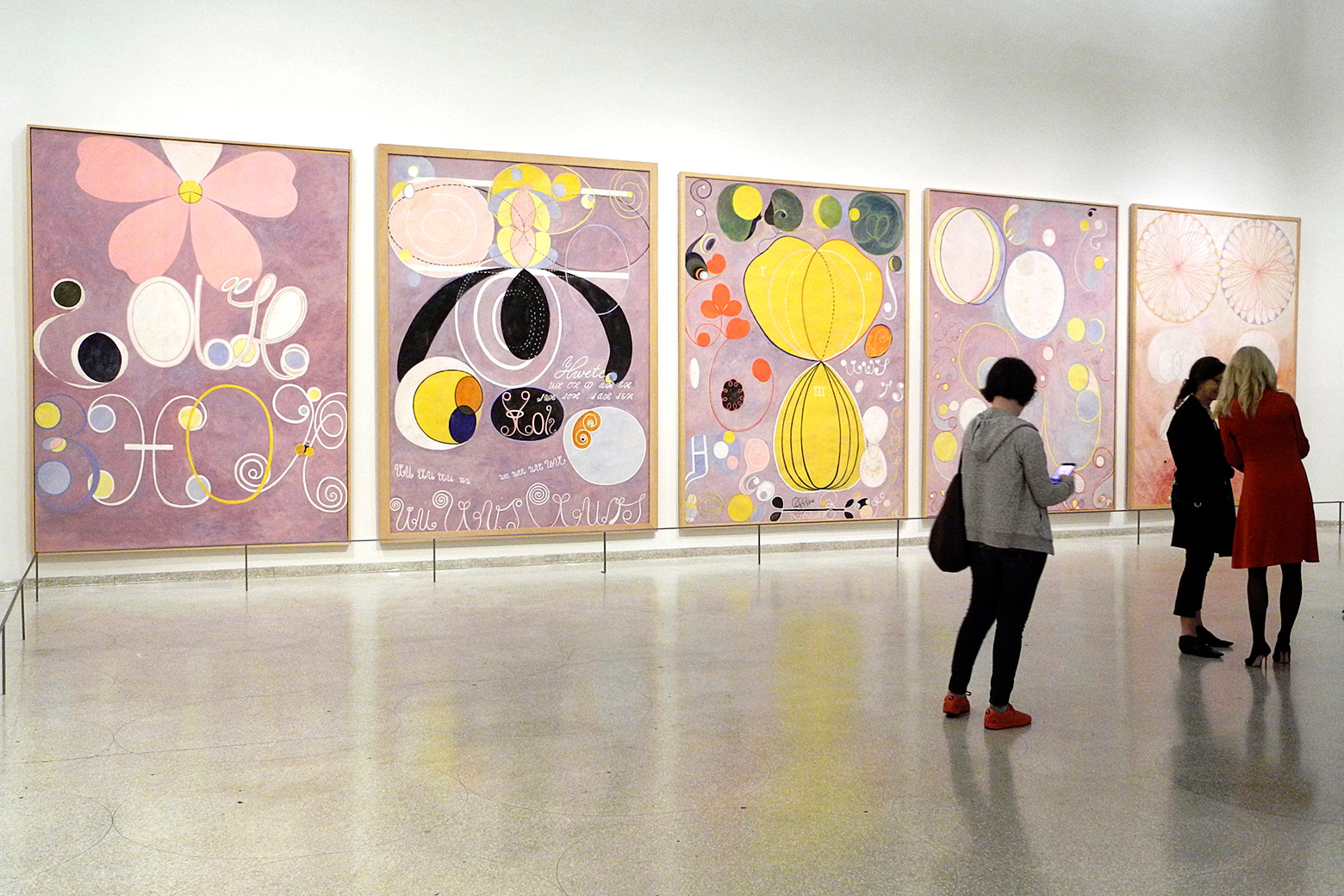 In Slate, Shirine Saad reflects on the massive and unexpected success of The Guggenheim Museum's retrospective of the groundbreaking but little-known artist Hilma af Klint, and considers what it might mean for the wider museum world going forward. Why have audiences so taken to work by an artist they likely did not know beforehand? In Saad's view, it tapped into weariness with a historical canon that privileges male and Western figures, which suggests that more museums might find success in highlighting myth-busting and undervalued figures from history.
"The Hilma af Klint show marks an important moment for a cultural industry struggling with hypercommercial forces, ethical crises, and an urgent pressure to diversify at every level. Audiences are clearly hungry for provocative, unusual, eye-opening aesthetic experiences that draw them away from their screens and into communal aesthetic experiences. How will museums respond to an environment that rewards the right kind of curatorial risk? Which institutions will take the lead in this new era?"
Earlier this month, as the Guggenheim Museum's exhibition of the formerly little-known Swedish painter Hilma af Klint drew to an end, art world power broker Thelma Golden posted an unusually emotional Instagram caption. "For these past months the Guggenheim has felt like church," she wrote. "All about spirit and soul.