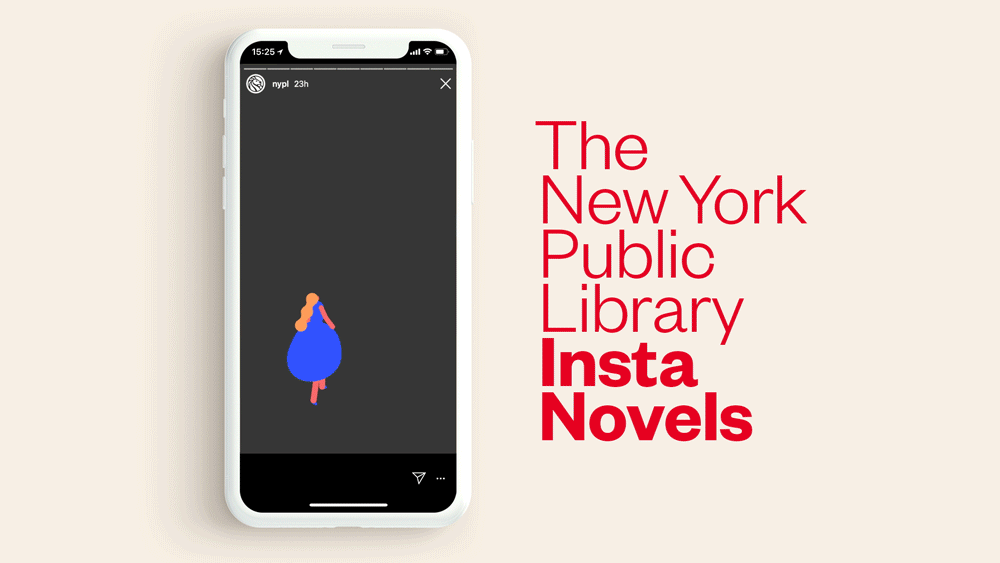 Through a bold stroke of creativity, The New York Public Library re-imagines the novel as canvas by enlivening stories with a swirling palette of colors, graphics, and animation accessible via Instagram and serve as a stunning example of the commingling of storytelling, objects, and technology.
"This project is directly in line with the Library's mission to make the world's knowledge accessible to all…It's appropriate that one of the first works we're using is Metamorphosis, because in collaboration with Mother, we are completely transforming the way people look at this popular social media platform, and reimagining the way people access the classics."

It's been 153 years since the protagonist of Lewis Carroll's Alice's Adventures in Wonderland first offered a pointed literary indictment: As she asks in the novel's opening lines, "What is the use of a book without pictures or conversations?" Luckily for Alice, Carroll's text is a whirlwind fantasy that practically demands both illustration and ample discussion.