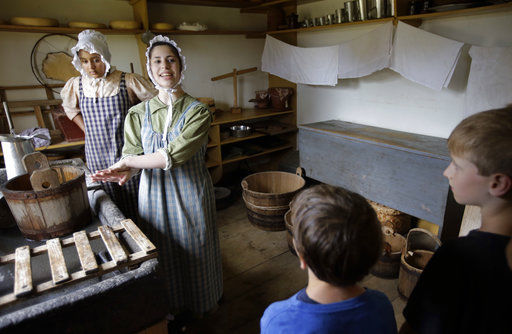 Read more about how the Old Sturbridge Village, which received a $75,000 grant from the National Endowment for the Humanities, will partner with scholars to determine new and better ways to portray four key areas: agriculture and food, civics, industry and economy, and race and gender.
"What this grant will allow us to do is look at the entire picture and really dive deep into making sure that it's a cohesive, purposeful experience for the visitor as they progress through the museum,"
BOSTON - A Massachusetts living history museum that depicts life in the early 19th century is looking to overhaul the way it presents the past in an effort to stay relevant to a 21st century audience. It's a modest grant, but it could have a major impact.