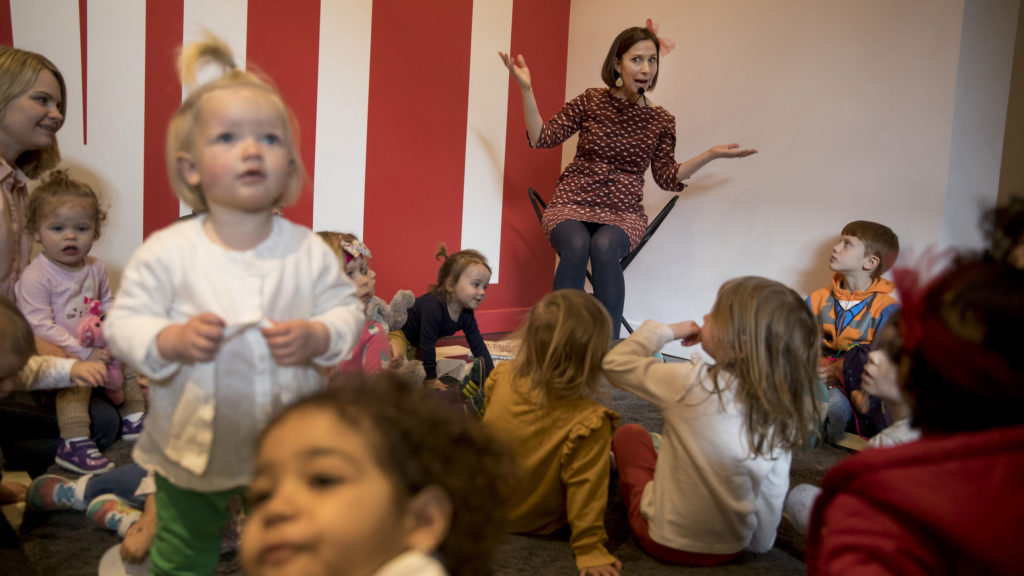 WAMU reports on the latest efforts at Smithsonian museums to engage children in museum learning, and some of the challenges that come with the territory, like protecting the objects on display and honoring museums' highest standards in programming.
"Children's museums are all about the kid and how a kid learns," says Robertson. "They embrace play as a way for kids to learn. We get a little pushback on that with being this prestigious institution, and a museum that is content-focused. When we choose books, we have to be very careful about the whimsy in the books, because we can't have animals talking. We get our books vetted by scientists. And it's a little tough. Our job is to push that a little bit, to represent how kids and families learn together. Scientists are experts on their content, we're the experts on the audience."
The Smithsonian's many museums are a popular draw for families, but making everything from contemporary art to fossils engaging for young kids takes thought and effort.