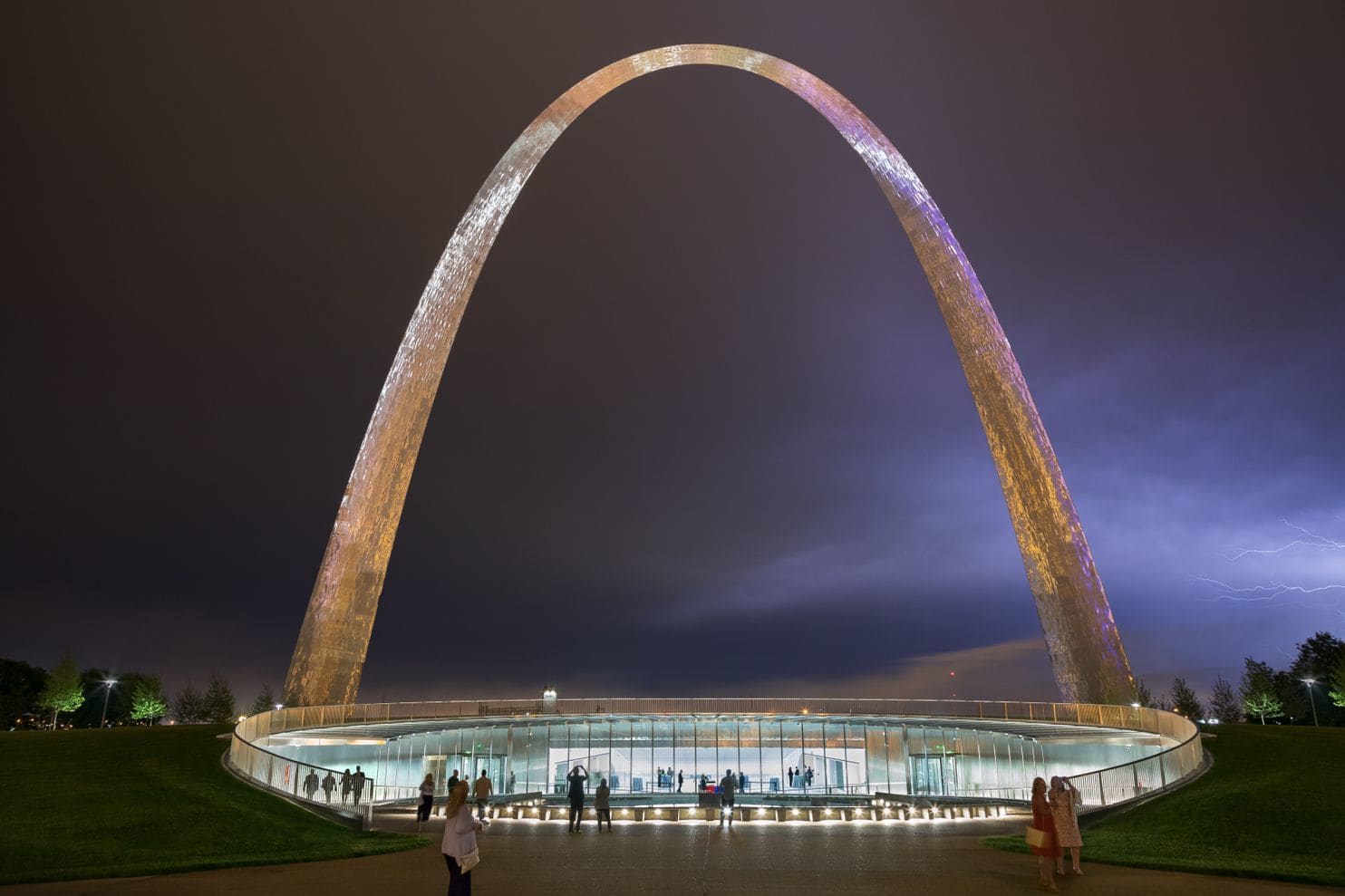 This analysis of the debut of the renamed and reinterpreted Gateway Arch Historical Park in St. Louis presents one site's efforts to recast a traditional narrative—American westward expansion—into one that acknowledges the problematic parts of the story that were historically omitted.
The arch, in short, has always been beloved because it binds together two feel-good ideas that are essential to American identity: a heroic past of grit and conquest, and a triumphant future of innovation. Now, well into the 21st century, the challenge is how to disentangle and even dismantle those ideas while salvaging the arch as a cultural object. The solution, mostly effective, has been to think in terms of connection, both to the city which hosts it, and to the deeper currents of history that led to its creation.
On July 3, one of this country's most recognizable landmarks will be reintroduced to the world with a new name, a new museum and a substantial redesign of its urban landscape. A half century after Eero Saarinen's Gateway Arch was inaugurated in 1968, it has been reconnected to the city of St.