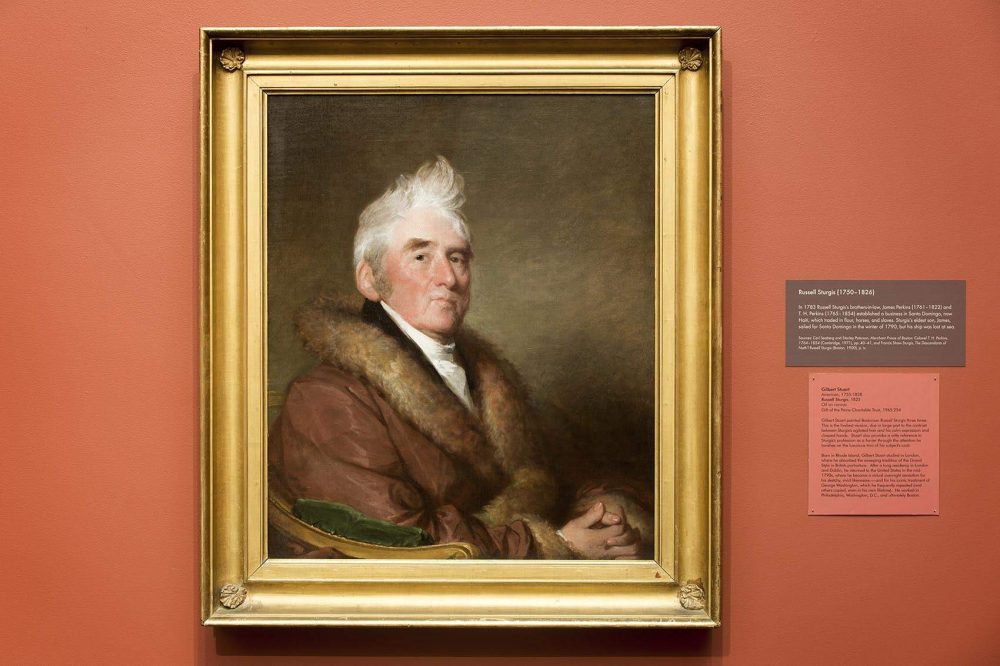 The Worcester Art Museum has begun to revise labels in its artwork to mitigate inherent biases.
We tend to think of New England and Massachusetts in particular as an abolitionist state, which it was, of course, but there's this kind of flattening of the discussion of slavery and its history in the states — that the North was not at all complicit and it was a Southern enterprise,
At the Worcester Art Museum's early American portrait gallery, I was recently struck by a painting of a man named Russell Sturgis. In the portrait, Sturgis wears a coat with a fur stole and what looks like luxurious taffeta. He sits on a gilded chair, with lush green velvet padding.