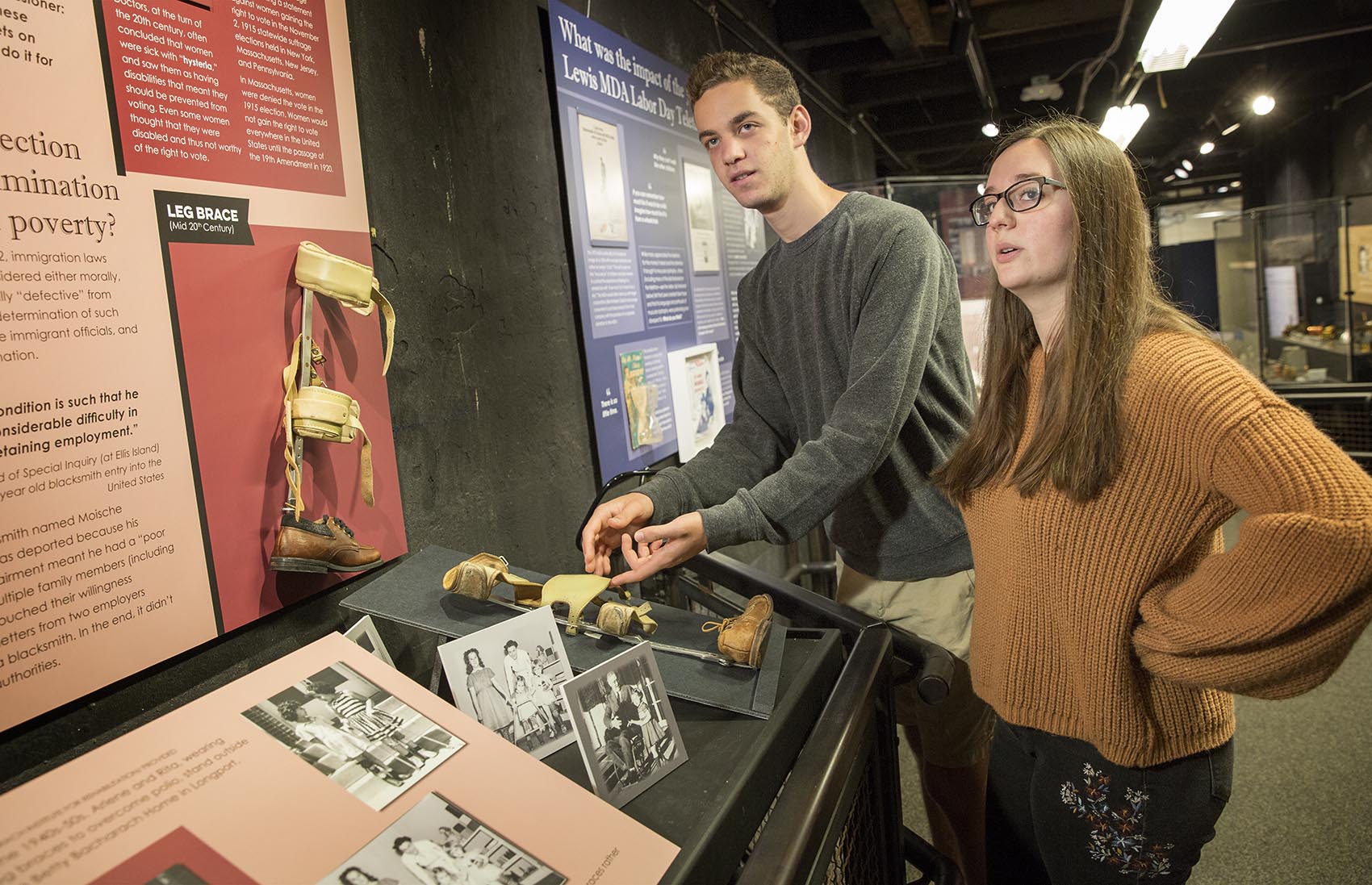 "Society's Attempt at Erasing Disability" and "Towards Independence and Inclusion" are just two of the displays created by 35 high schoolers for their exhibit, "Disability History of the United States". Experiments conducted on disabled boys in the 1940's at a local school, a letter to Hitler, and the mixed results of Jerry Lewis's work with the Muscular Dystrophy Association Telethons, are all unsettling examples of our collective discomfort with disabilities.
"We talked a lot about victimizing people with disabilities and the effect that that has on society."
A group of Massachusetts 11th-graders spent the school year collecting documents and artifacts, including an early 20th century precursor of a hearing aid.