AAM Impact Reports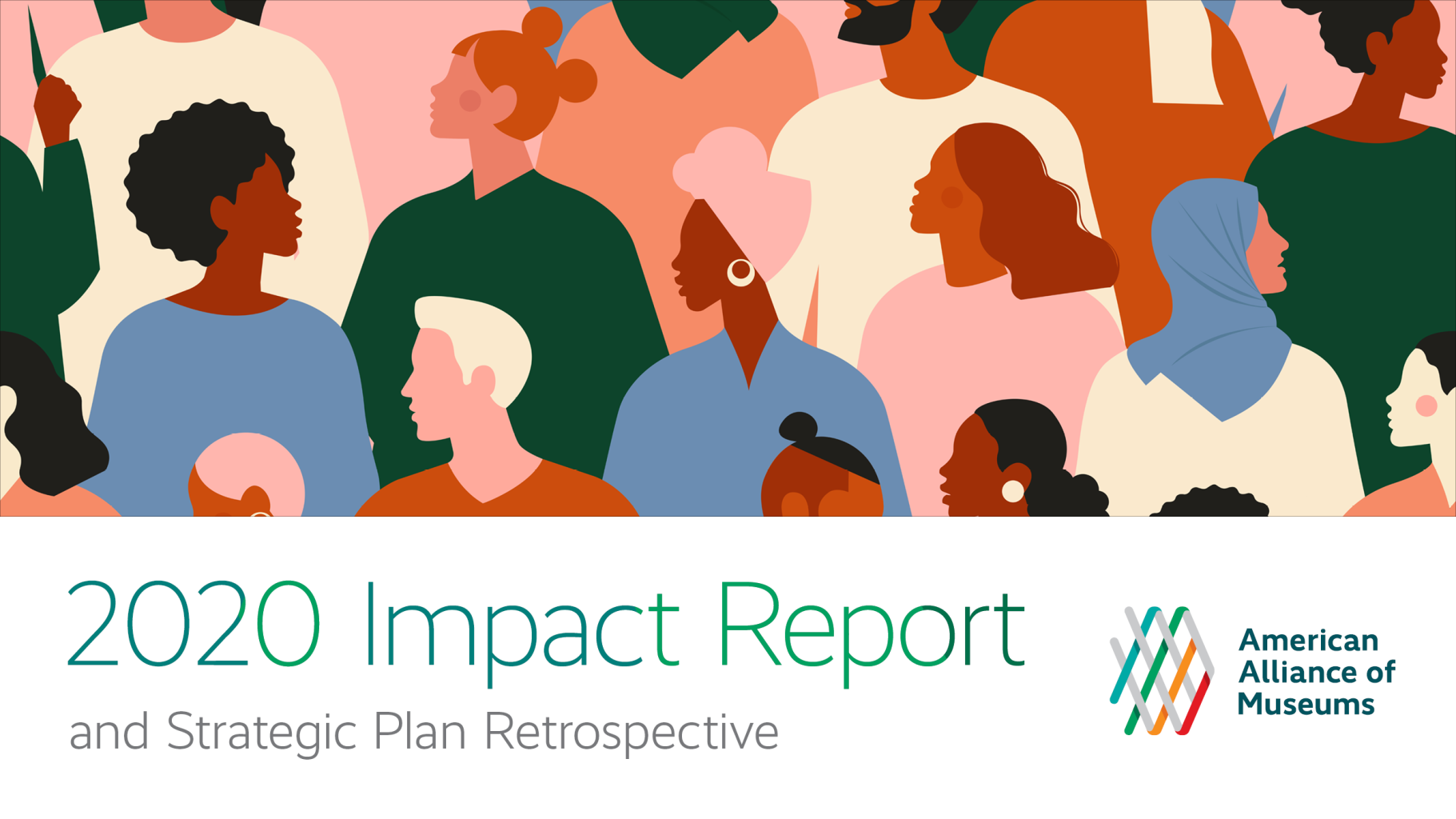 None of us have ever faced a year like 2020. In a matter of just a few months, we were confronted by the global COVID-19 pandemic that shuttered our planet.
Throughout the prolonged crisis, we've seen how much museums mean to our country and our communities—and how much stronger museums are together, through the Alliance.
In our 2020 Impact Report and Strategic Plan Retrospective, we reflect not only on an unprecedented year, but also on the preceding five years of growth, innovation, and transformation that made it possible for us to emerge from 2020 ready to build.
As with our first Impact Report published last year, we can almost guarantee you'll learn something new.
From 2016 to 2020 we strengthened the museum field through:
» Advocacy efforts supporting the survival of countless museums across the country,
» COVID-19 resources guiding 200,000 museum professionals through one of the largest crises of our generation,
» Professional development for over 700 museum professionals through deeply discounted registration to the first virtual Annual Meeting in AAM's history,
» The most significant museum trustee initiative in AAM's 115-year history, focused on diversifying museum boards of directors,
» Unleashing the power of our collective voices and increasing major federal funding for museums, and more.
115 years after AAM's founding, our field is more relevant and diverse than ever, our Alliance is bolder and stronger, our future is brighter—and our communities need museums like never before. Let's continue to move our field and our communities forward together.
It is with deep gratitude that we share this report, especially to our 2020 members, donors, sponsors, volunteers, and other supporters whose generosity makes the Alliance possible. Thank you.
Help us keep the momentum going and DONATE TODAY.
AAM is a 501(c)3 and all gifts are tax-deductible according to the extent of the law. Our tax identification number is EIN 53-0205889.
Recently, the Alliance earned a 2021 Gold Seal of Transparency from Guidestar. To learn more about Guidestar, visit candid.org.
Questions? Contact AAM's development team.
AAM Impact Reports