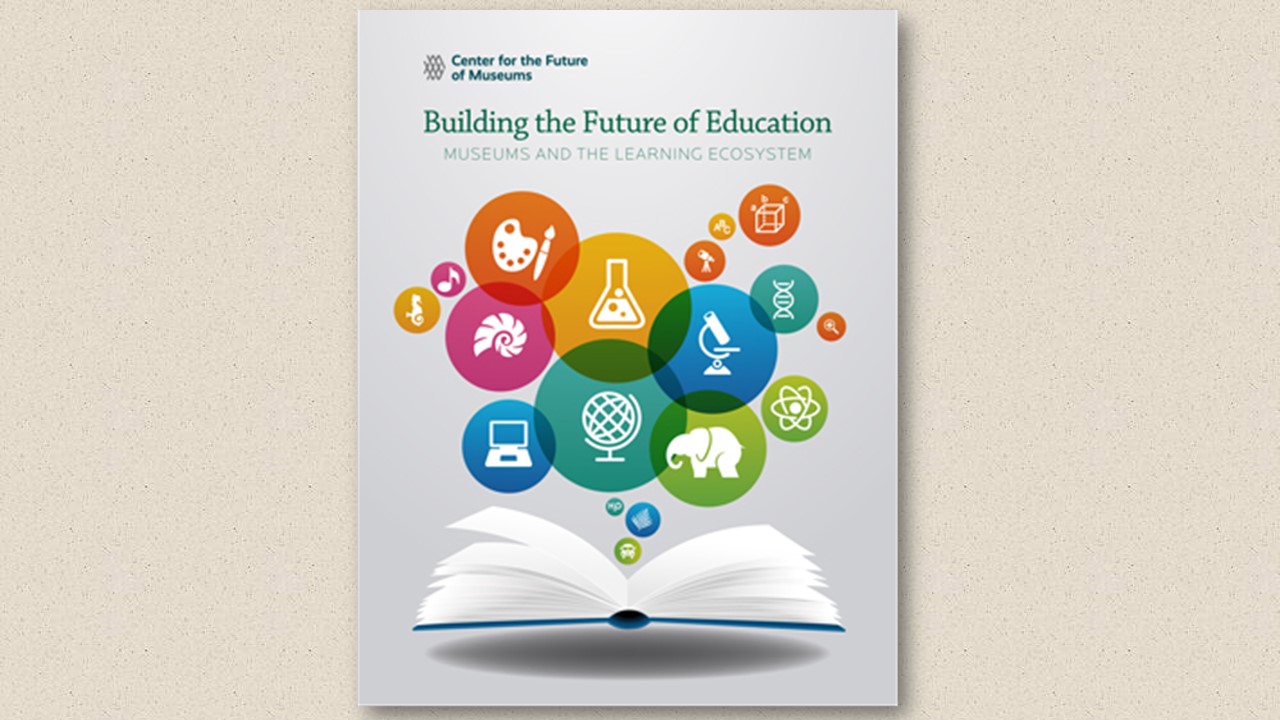 Museums and P-12 Education
The American Alliance of Museums, representing the entire U.S. museum field, advocates on behalf of museums as critical partners in education and experiential learning.
Museums spend more than $2 billion a year on education activities. The typical museum devotes three-quarters of its education budget to K-12 students.
Each year, museums provide more than 18 million instructional hours for educational programs such as guided tours for students, staff visits to schools, school outreach through science vans and other traveling exhibits, and professional development for teachers.
Museums help teach the state, local or core curriculum, tailoring their programs in math, science, art, literacy, language arts, history, civics and government, economics and financial literacy, geography and social studies to meet state, local and national standards.
Museums and Education Policy
Despite their central role in the system, federal policy often neglects to consider museums' contributions to the field of education. The Alliance's Government Relations and Advocacy team works to make sure museums are at the table, pushing to retain a wide range of core academic subjects, encouraging greater interagency collaboration, and seeking to give museums more direct access to teacher training funds, among other goals. Our issue brief on elementary and secondary education has further details.
Museums and the Future of Education
In response to forecasts that the United States is on the cusp of transformational change in the educational system, the Alliance's Center for the Future of Museums recently launched a national dialogue about the future of education and how museums can be integrated with schools and other educational assets into a vibrant learning grid.
Building the Future of Education: Museums and the Learning Ecosystem (2014) summarizes the content and shares ideas coming out of a convening organized by the Alliance and The Henry Ford. Essays by educators, students, researchers and reformers explore how leaders from the worlds of education and museums can work together to create immersive, experiential learning opportunities for youth.
Next Steps
The Alliance and its network of partners plan to take the following steps to better integrate museums into the U.S. educational system:
Compile and disseminate case studies of successful projects that integrate museum assets into the larger educational landscape.
Share information with policymakers about museums' work in the field of education.
Identify and evaluate high-performing digital platforms that can aggregate and distribute museum educational content, and devise ways to encourage museums to make use of them.
Foster innovative experimentation by individual museums or consortia of museums.
Research museums' contribution to education to fill in knowledge gaps.
Advocate for museums' rightful place at the table with regards to education policy, both year-round and during Museums Advocacy Day.
Organize local convenings of museum staff and education providers to identify ways for communities to integrate museum resources into the local learning ecosystem.
Additional Resources
Center for the Future of Museums: Future of Education
CFM explores the role can museums play in the next era of learning through a series of reports and papers.
The Alliance's Government Relations and Advocacy team tracks a wide range of policy issues. See more of our work on education in the "Elementary and Secondary Education" section.
Education Professional Network
The Alliance's Education Professional Network (EdCom) advances the purpose of museums as places of lifelong learning, serves as an advocate for diverse audiences and educators, and promotes professional standards and excellence in the practice of museum education.
An Alliance of Spirit: Museum & School Partnerships
The classic text on how to build successful partnerships between museums and schools, An Alliance of Spirit: Museum and School Partnerships (2010) brings together the latest thinking and instructive case studies on how museums and schools can better understand each other's goals as they work together to provide school children the most inspiring educational experience possible inside the museum.
This year's TrendsWatch profiles several museums working to educate the public about homelessness and housing insecurity. One of the exhibitions I highlighted was Evicted, presented by the …
I fell in love with the Sugar Hill Children's Museum of Art & Storytelling back in 2014, when I read that Broadway Housing Communities' brief to architect David Adjaye for this …