"The function of science fiction is not always to predict the future but sometimes to prevent it."—Frank Herbert


Me, authoritative voice, telling you, museum professional: Read More Science Fiction


I know, it may look and feel like wasting time (because it's, you know, fun) but I assure you it is a totally valid forecasting activity.


Some good science fiction hits the futurist sweet spot—set far enough in the future not to become quickly dated, close enough to the present to help us reflect on the consequences of our current acts, building on credible projections and spiced with vivid imagination. Paolo Bacigalupi's The Windup Girl fits the bill, and is tremendously well-written to boot. I encourage you to add to your summer reading list.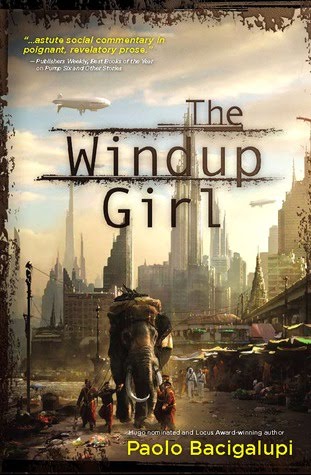 (photo credit: Nightshade Books)


Bacigalupi's story takes place in a dystopic world about 100 years in the future, shaped by:


The collapse of petroleum supplies

The effects of global warming, notably a dramatic rise in sea level

Genetic engineering as the dominant technology of the era
Skip over related stories to continue reading article


"Calorie wars" over food and seed stock have wracked the world. Society has just begun to re-establish global trade, via dirigibles and sail, and the emergent powers are giant agricultural companies. Employing the best and brightest generippers, these companies control governments and economies by nefarious use of genetically engineered diseases that wipe out crops (and have a regrettable tendency to mutate into human pathogens), graciously fill the resulting caloric void with resistant (and sterile) seeds.


Does this sound just a little bit plausible? (*cough* Monsanto *cough*)


The tale is set in Thailand, the only country to resist the global crop monopolies through its careful stewardship of its botanic heritage (and a willingness to engage in its own biohacking, when necessary). The "windup girl" of the title is a genetically engineered geisha-cum-personal assistant, one of a number of "New People" created by the Japanese to fill their need for workers given the continued decline and aging of their population.


Here are some of the very real contemporary issues this fictional tale pushes us to consider:


And, (this reader, at least, wants to know) if you cross a cat with a chameleon, would you really get a Cheshire feline capable of surviving the end of the world?


Please contribute your futurist summer reading recommendations in Comments, below. Better yet, volunteer to review a book for this Blog!