In today's guest post, AAM staffer Lauren Silberman, continues her exploration of the entwined futures of libraries and museums. Her first, massively popular post, speculated on what museums can learn from librarians of the future.
What would you get if you crossed a museum professional with a librarian?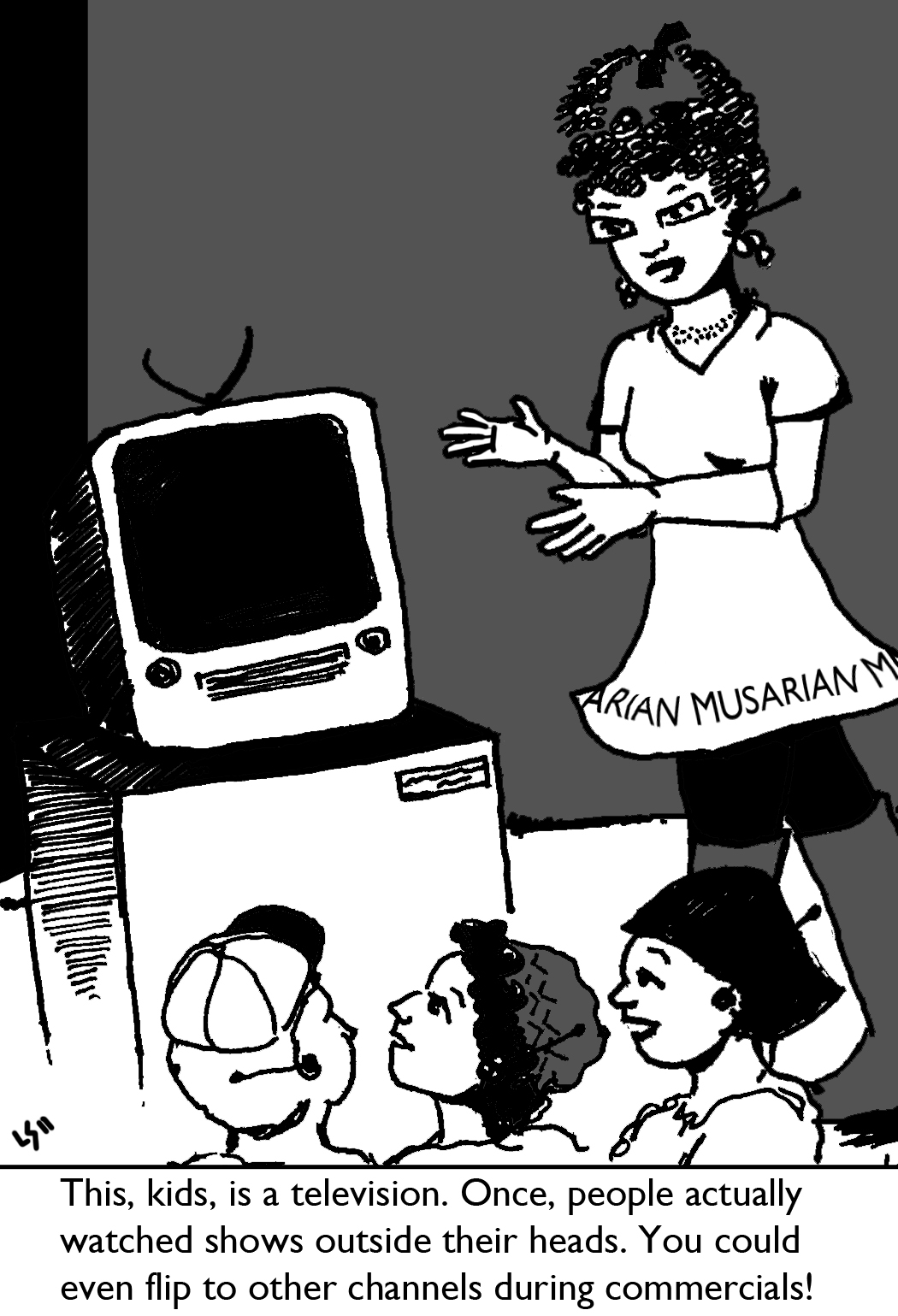 Would the baby be locked in an eternal struggle of touch/don't touch the materials—unsure if they should let other kids take the toys out of the toy chest or not? As a teen, would the child rebel and do some sort of massive "information cleansing" to release all the stories, histories and provenance collected from their predecessors from their memory? Or would the kid, being a child of our quick change, techno-magic society, become something far different than what we imagine someone working in a museum or library today? As Elizabeth points out in this video, the iPhone doesn't have much in common with its Alexander Graham Bell ancestor. Many people don't even use it as a phone anymore. In the future, what we now call museums, libraries, community centers, studios and schools could all be bundled into one thing called a museum. Or a library. Or a librarium. Maybe even a schoorarium center. Would it be anything like the original institutions? What would the musarians who work in these institutions be like?
I imagine that a musarian would be one-part security guard, one-part receptionist with a good chunk of information wizard thrown in. A cheery, welcoming but ultimately reserved Doctor Who-ish figure that helps others navigate our precious, collective heritage while opening the doors to new ideas. In a world where more and more content is born-digital, they would be the gatekeepers of our tangible history and tour guides of the technological frontier. While they may work in a good ole fashioned brick-and-mortar institution, they would be instantly available in anyone's home, office or school, whether in some sort of holographic device or, more likely, through an avatar that blends their individual characteristics with their institution's brand. I imagine they would provide personalized, customized services, born out of the considerable research they've undertaken. A visitor or group could still tour a historic structure or view actual artwork, but their experience might be hyperlinked with layers and layers of information provided by the musarians—as well as by the general public. I think this would make people value "actual" items in community-based digital centers even more highly. Maybe the public's experiences with the materials would be supplemented with technology, such as gloves that replicate the feeling of touching the object—enabling us to issue the directives "touch" and "don't touch" at the same time.
Skip over related stories to continue reading article
So, what do you think? Who will be the museum professionals of tomorrow? Will they be musarians as described above or something completely different? Contribute your descriptions below.