Skip over related stories to continue reading article
One of my recent music discoveries is Stereo MCs—an English hip/hop electronica dance group which didn't even form until I was three years out of college and well past the usual age at which one imprints on music.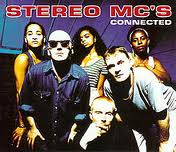 Stereo MCs might seem an unlikely favorite for a white Boomer raised on Joan Baez and Judy Collins. How did I stumble across them? Via Pandora—a product of the Music Genome Project that suggests music similar to my favorite artist or artists and uses my feedback to refine the mathematical algorithm that identifies potential new favorites.
Now there is a similar service for visual culture—the Art Genome Project, which delivers its content through Art.sy. There was a long article in the NYTimes about Art.sy this past Monday. Reactions from interviewees from the museum world were mixed. Seb Chan from the Cooper-Hewitt compared using Art.sy to browsing through museum galleries, calling it "another way of creating serendipitous connections." Robert Storr, dean of the Yale University School of Art, noted disapprovingly that the site is "littered with really terrible art that nobody should be directed to."
Personally, I like this experiment. If it is even a fraction as popular as Pandora (which says it has 80 million registered users) Art.sy would be a boon to visual literacy. It encourages eclectic exploration—I like the fact that, unlike a catalog or coffee table art book, it can ping-pong me back and forth between artists and genres, or let me try to navigate towards some focus.
To scoffers who dismiss the quality of the content, I quote the art history professor who commented on the Walker Art Center's recent First International Cat Video Festival. When asked whether cat videos were a worthy topic for a prestigious museum, she said "Yes. This is a way to get people talking about material culture. That's what art historians do." That feels right to me. Just as I puzzle over how many steps, and what logic, got me from Judy Collins to Stereo MCs (I suspect Greg Brown and Richard Thompson were intermediaries), I look forward to trying to deduce why Art.sy thinks a given work is "like" an Anselm Kiefer painting or a Joseph Cornell box. And if I think some of what they direct me too is dreadful, that will encourage me to reflect, for a moment, on what went into that judgment. The Art Genome project has potential to help users (such as me) who have a sloppy and untrained love of art explore in ways that feel intuitive and accessible.
But what really excites me about the Art Genome Project is something it hasn't done—yet. I envision a mashup between Art.sy and the Internet of Things, a not-too-distant future in which I'm walking around a new city and my portable hand-held internet-connected device (let's call it a "phone" for convenience's sake) buzzes with the message: "Elizabeth, there is an Anselm Kiefer painting you haven't seen, yet, on exhibit in the X Museum, just a ½ mile from here. [click for directions.] The Museum is open until 8 p.m. tonight and you can get in free with your Alliance membership. While you are at the museum, you might also like these other works…." I am totally ready for that to happen—please invite me to beta test the service.
Projecting out a little further, I imagine a future in which I don't even have to hit the "like" button to log my art preferences. We are developing increasingly sophisticated wearable monitors for basic measures of health; we're pushing the boundaries of integrating technology into the clothing we wear or even into stretchable artificial skin; and we've started to play with measuring and tracking how people respond, physiologically, to museum exhibitions. Integrate and improve these technologies, and I will be able to authorize my personal biomonitoring net, synched with images collected through my smart glasses, to log which works of art I respond to most strongly. That would let me remain immersed in the experience of the exhibition, without having to fiddle with devices unless I want to. And, going over the data later, I might be surprised at some of my unconscious responses.
We are rapidly developing the ability to generate and mine a sea of personal data, limited only by our concerns about privacy. Maybe we will use this ability to create virtual tutors that follow us through life, helping us deepen and expand our appreciation of art, music and the natural world.
This is just the beginning of my exploring Art.sy and thinking about what it may signal for the future. I'm sharing my embryonic thoughts in the hope it will start some interesting conversations. If you want to continue this discussion, use the comment section below or email me. I'd love to hear what futures this new service suggests to you.