I'm rushing to meet my editor's deadline for the text of TrendsWatch 2013 (spoiler alert: it's about the future) so today I'm just jotting down some quick thoughts on an item in the news. (As Pogo's Churchy la Femme might say, "Monday Musings came on a Thursday this week.")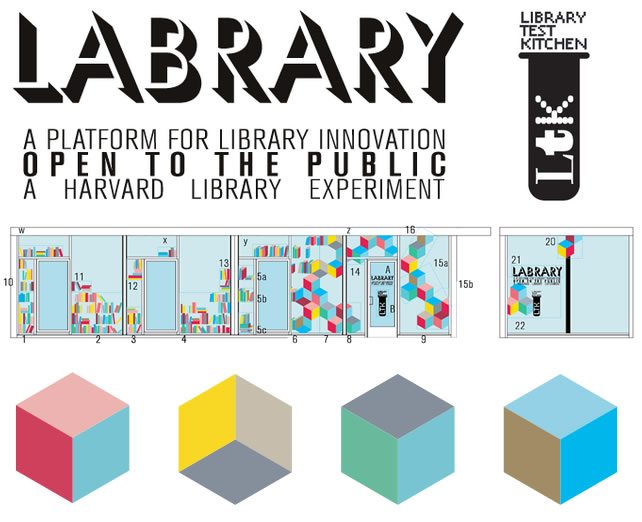 The first article I read in my morning scan was this piece from the Harvard Gazette about the Labrary—a student-designed pop-up space envisioning what libraries of the future might look like.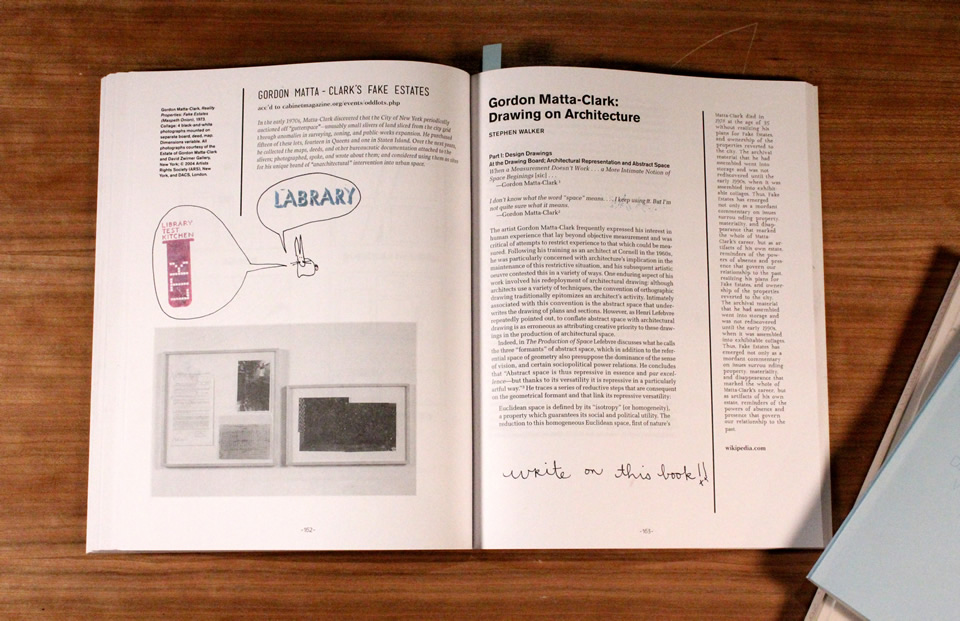 RECON-TEXTS by

Bri Patawaran
The prototypes featured in the Labrary's inflated mylar home include Green Noise (three plants hooked up to an amplifier: touch the plants and generate your own horto-concert); an idea for MOOSL ("Massive Open Online Scientific Literature") a "science platform of the future" that adds multimedia & interactive platforms to digital text); RECON-TEXTS, which bring the digital back to the physical by printing and binding one-off texts from research notes and annotations; and Furniture for Slight Distraction, which fights sleepiness with unsteady stools and provides just the right amount of productive diversion with ambient noise.
I love the way the students identify and attack assumptions about "present" libraries, notably:
That libraries are quiet, because quiet is a prerequisite to concentration & study. "I don't study in traditional libraries," comments one visitor "It's too quiet." Future libraries, notes the author notes "may not fetishize silence." In fact, if the future of learning is about collaboration (as this and many articles suggest), and how can that flourish without lively conversation?

That libraries are about static texts, whether digital or virtual. "Future libraries might include 'experience with living things'" noted Jeff Goldenson, the pop-ups faculty co-sponsor. Other prototypes in the pop-up played with food as text and invited visitors to become part of a "participatory photo opera."

And most important (embedded in the premise of the project as a whole) that library designers need to specify and control how patrons will use space. One of the most important aspects of the pop-up was how people felt empowered to co-opt it for their own purposes—one student took it over for a project meeting, for example, and a local artist and designer set up a display of his book art.
Goldenson is quoted as saying "I want to make lending this space out as easy as taking out a book." That statement points to a common challenge of museums & libraries-how can we give our audiences scope to invent their own uses for our resources? Are we willing to let go of our preconceptions about our core identities (libraries are places to borrow books and do research; museums are places to look at stuff) and discover what identify people would create for us, if we let them?
Skip over related stories to continue reading article