I hope by now I've convinced you of the benefits of reading widely & eclectically, and of including "fringe" as well as mainstream sources in your scanning.
Today's Futurist Friday assignment: set aside 15 minutes to browse a crowdfunding site like Kickstarteror IndieGoGo to see what projects people have in the works. This yields a relatively unfiltered glimpse into the fringe, showing us what people THINK the world needs, and the technology, art, events and services people actually are willing to fund.
It's interesting to note which projects succeed and which do not. (On Kickstarter, 56% of projects fall short of their funding goal.) For example, the highly unsuccessful iThings.org—Helping Build the Internet of Things, which has raised a whopping $1,221 towards its $15k goal when the funding period closed. Of course, a project can fail for many reasons, including the inability of the project managers to mobilize social media to publicize their campaign. In the case if iThings.org, I wonder if part of the problem was that they did not make it clear whether donors were funding a nonprofit "open community" to support IoT makers, or the production of a particular piece of technology. (They led with the former, but all the detail was about the latter.)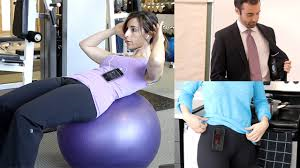 In contrast, look at Clipless. A wildly successful campaign, its goal was $25,000 and it raised $43,890. This project funded the creation of the first production models of a device that connects phones, GPS or tablets to any flat surface securely & reversible. At first seemed to me like JAG (Just Another Gadget), but on reflection, I think the project illuminates a couple of important trends:
First—how low-cost home-based manufacturing tech is fueling entrepreneurship. The Clipless guys produced their first prototype with a 3D printer, but when plastic proved too flimsy, they turned to a small Computer Numerical Control (CNC) machine to produce aluminum prototypes.
Second—the accelerating growth of the Internet of Things. One of the attractive things about Clipless is that it incorporates Near Field Communication (NFC) that enables the phone to "intelligently run common tasks, based on the physical object it's mounted to." Translation: it can launch specific apps, depending on what it is clipped to. (For example, you might program the mount on your nightstand to automatically silence the phone's ringer, dim the display and set your alarm.)
So maybe, in terms of scanning significance, those socks aren't so silly after all. Both the Sensoria project and Clipless demonstrate the desire on the part of users for seamless, integrated, wearable smart tech. And Sensoria illustrates how this kind of tech is being harness in the service of the growing field of "quantified self" devices that enable you to obsessively track everything from what you eat to how much you move to how well you sleep.
Skip over related stories to continue reading article