For years, well-meaning critics have been telling nonprofits to act more like businesses: to do a better job marketing, to innovate, to develop a strong brand identity. It's  ven been suggested that nonprofits sometimes use their tax-exempt status as an excuse to operate inefficiently. Now we are seeing the flip side of the coin, as for-profit businesses tackle traditionally nonprofit goals. "Social entrepreneurship" is the growing realm of missiondriven business enterprises that view financial success as a way to create more and better good. What if it turns out that for-profit organizations can do a better job than the "independent sector" at solving the world's problems?
Social entrepreneurship is a big, messy term used in many ways, but let's focus here on for-profit businesses that explicitly factor mission delivery into their bottom line. They aren't just donating profits or materials to a related issue (e.g., TOMS shoes, Ben & Jerry's) or practicing "corporate social responsibility" by recycling, saving energy or giving money to charitable causes. Their business model is structured around providing a product or service that addresses social or environmental needs. These entrepreneurs agree with the founder of Zipcar, who feels that "focusing on the business is what makes you successful in mission as well, because it makes you pay attention to what people want."
"I think people make the mistake of distinguishing for-good versus for-money. The notion that nonprofits are the right—or even better—vehicle for doing good in the world is no longer true. That may have been the case at one time, but today, ethical, well-run businesses with products that make life better are remarkable at improving lives at scale."—Saul Garlick, founder and CEO of ThinkImpact
Mission-driven companies have a lot of choices for how to structure their operations. As we discussed in TrendsWatch 2012, emerging hybrid legal entities (benefit corporations, L3Cs) provide the option of combining some of the advantages of the for-profit and nonprofit worlds. But some entrepreneurs are deciding that the benefits of the for-profit model (e.g., access to capital) and the disadvantages of nonprofit structure (e.g., cumbersome governance) make straight for-profit the best way to do a lot of good.
Skip over related stories to continue reading article
Take, for example, the case of Saul Garlick, founder of the nonprofit ThinkImpact, a company that fosters microenterprise in third world countries to meet local needs. Garlick, struggling to meet payroll and expand services, assessed his options (nonprofit, hybrid, for-profit) and decided to convert ThinkImpact into a for-profit to free the company from the "treadmill of donor dependency" and increase his ability to amass capital and scale up. Or consider the way the D'Eri family tackled the challenge of employment for adults with autism: 80–90 percent, including their son, are unemployed. To address this social need, the D'Eris could have founded a nonprofit that provided jobs or training. Instead, hey started Rising Tide Car Wash, a business designed to capitalize on the abilities of autistic adults rather than alleviating their disabilities. Not content to help just their own family and community, they are expanding the business into other geographic areas as well.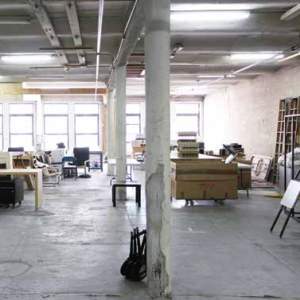 The rise of for-profit social enterprise is being reinforced by the parallel rise of impact investing: people wanting to do good with their money not through charity, but through investing in companies that give a return both in cash and in mission-driven results. Funders, especially younger, high-wealth donors, fund according to measurable impact, rather than a fuzzy desire to "support the arts" or help their community. If they can have more impact for their dollars by investing in a hybrid nonprofit or a forprofit business (and get a modest financial return on their dollar as well), well, that seems like a no-brainer, right?
The ranks of social entrepreneurs are increasingly populated by Millennials, driven by the economic realities of their generation, their aspirations and their values. Only 60 percent of Millennials have jobs, half of which are part-time. Perhaps in part because of the lousy job market, 54 percent either want to start a business or have already started one. It isn't just about the money, either—Millennials see small businesses as a social form, a way to express their artistic or moral aspirations. Polls show that 85 percent of Millennials want their work to make a difference in the world, and 71 percent want to work for a company that encourages global or community social responsibility.
While the popularity of for-profit social enterprise is soaring, the reputation of the nonprofit sector is taking a dive. Even reputable nonprofits are being criticized for not having a big enough impact on the problems they are trying to solve—for being good, but not good enough. Fundraiser and activist Dan Pallotta argues that American social attitudes and regulatory structures doom the nonprofit sector to be small and ineffective. In his March 2013 TED talk (over 2.6 million views and counting), Pallotta preached his message that expecting nonprofits to pay low (non-competitive) salaries and skimp on their marketing budget—all without access to investment capital—cripples their ability to solve problems.
What This Means for Society
The growing importance of social enterprises may signal a fundamental shift in the traditional division of responsibilities between the "three sectors"—government, for-profit and nonprofit. If for-profit companies with social missions rack up big wins in solving problems in areas of need such as health care, education, civil justice, foreign aid and the environment, will that change public perceptions about the best way to tackle social needs and social good? How might that, in turn, affect attitudes towards
nonprofits, charitable contributions and taxexempt status? There is already a growing split between the way policy makers and donors regard nonprofits that perform social service functions such as feeding the hungry, housing the homeless and helping the poor, and their attitude towards cultural nonprofits. In current debates about
There is already a growing split between the way policy makers and donors regard nonprofits that perform social service functions such as feeding the hungry, housing the homeless and helping the poor, and their attitude towards cultural nonprofits. In current debates about budget and funding, the former are often treated as not only good, but as a group on which to offload the social safety net responsibilities heretofore assumed by the government. The latter are increasingly being seen as hobbies of the rich and undeserving of public support. If social enterprise tackles the role traditionally filled by the "social service" nonprofits, with notable success, will it deepen this divide? Might that, in turn, fragment the nonprofit sector and erode its willingness or ability to advocate as a group for policies favorable to the sector?
If social enterprise catches on, mainstream forprofit companies may start examining how they can use their core business to achieve social good. An early signal of this potential: in June 2013, Bre Pettis, founder of the 3D printing manufacturer MakerBot, sold the company to Stratasys for $600 million. In November, Pettis, who stayed on as MakerBot's CEO, announced the launch of MakerBot Academy, with a mission of integrating 3D printing into education. Instead of a chicken in every pot, Pettis envisions a MakerBot® Desktop 3D Printer in every school in the U.S. He is reputed to have sunk a "Gates-sized contribution" into making it work, partnering with nonprofits like DonorsChoose.org, but not making the academy itself a separate nonprofit.
What This Means for Museums
What if for-profit businesses become effective competitors in delivery of traditional museum missions? Not just for-profit museums, but other entities that achieve the same ends. Some have noted the irony of the big fuss made when Jeffrey Deitch, an art dealer hired to run the Museum of Contemporary Art Los Angeles (MoCA), reputedly forced out highly respected (academic, museum-trained) chief curator Paul Schimmel…who promptly became a partner in a commercial gallery. Schimmel says he will organize the exhibitions to be "more thoroughly researched and elucidated, and…dressed with many other museum-style fixings, including educational programming, scholarly publications and auxiliary programming." As this article comments, "combining sustainable business practices with museum quality exhibitions,
it's a trend that could catch on, right?"
Having a competitor in the marketplace of doing good may challenge nonprofits, including museums, to up their game. Museums raditionally boast about their "unique" products and services, as if providing a great experience for only a small set of the total population was something to be proud of.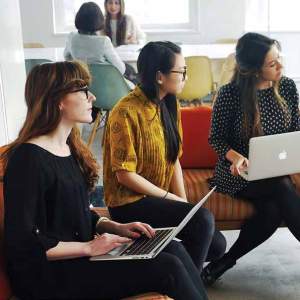 Social enterprise generally assumes that any good thing can and should be scaled up; this may lead funders and donors to expect the same from nonprofits. Might "unique" become a pejorative term when applied to museum operations? Social enterprise isn't only about food, housing, medicine. It can also be about culture. For
example, Artsy is a for-profit company dedicated to arts education via an online platform that both sells art and displays digitized art, some of it from museum collections. Artsy's chief curator, Christine Kuan, explains that "[b]eing for-profit, in the sense of taking a sales commission from artworks that sell through our website, is a sustainability plan that makes sense in the online realm and it enables us tobe free to the public."
Museums are working hard to document how they help meet essential social goals—to establish that they are "necessary rather than nice." If social entrepreneurs show they can be better than nonprofits at making real inroads on truly "necessary" social goals, will that leave museums undisputed only in the areas that are "nice?" Will it change the way museums measure success and the argument we make for support?
The majority of museums are distinguished from the rest of the nonprofit sector by the collections they hold in trust for the public. Yet most people don't know that the works they see on exhibit are the tip of the iceberg, and they haven't been taught to value, and pay for, the collections behind the scenes. Despite proposals that the Detroit Institute of Arts raise money by renting out works currently not on display, museums generally don't generate enough income from the collections in storage to pay for their preservation and conservation. Museums already compete in the marketplace for income from ancillary activities (shop, space rentals, special events). If for-profit enterprises out-compete museums at producing the mission-driven products and services (exhibits, education) that help support our collections, what does that leave us?
Museum Examples
The NEW MUSEUM in lower Manhattan is building a business incubator slated to open in 2014. The museum will invite up to 70 emerging designers, architects, tech developers, artists and others to occupy the space. The goal is to generate ideas that make money for their creators, who pay fees to the museum to work in the incubator, and help the city by addressing the environment, transportation, poverty, food and other urban challenges.
The SPARK!LAB National Network is an entrepreneurial endeavor of the Smithsonian's Lemelson Center for the Study of Invention and Innovation. Spark!Lab uses hands-on activities to engage children and families in the history and process of invention, from having a great idea to bringing it to market. By licensing the design and educational content of Spark!Lab out to other museums, the Lemelson Center creates an income stream for its own operation as well as creating a network of permanent satellite locations that form a mutually reinforcing community of practice about education and about the business model for this enterprise.
The CHILDREN'S MUSEUM OF RICHMOND (CMOR) has opened two satellite locations, both to expand the population it serves and increase its financial sustainability.
The museum had to raise nearly $1 million over three years to invest in this expansion, but staff had good data supporting the market for this leap—many parents reported that the transit time to the original location was a significant barrier to attendance. When they embarked on this course, CMOR staff were surprised they seemed to be the first children's museum to adopt a "branching strategy," and found themselves besieged by calls from colleagues interested in following suit.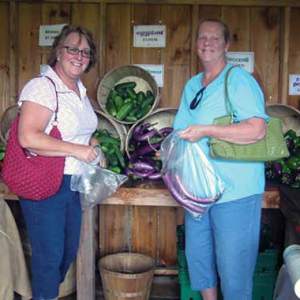 GORE PLACE, a historic house and estate in Waltham, Massachusetts, operates a small farm complete with sheep, goats and poultry. In 2013 they completed the first year of a three-year plan to see if the farm can turn a profit without support from the museum. While they earn a modest amount from a farm stand (two large technology parks recently invited them to set up weekly farm stands on their grounds as well), the museum actually earns more from selling tickets to farm-related activities than from the crops themselves (a strategy pursued by many small family farms in this "experience economy"). Gore Place also gave away over 6,000 pounds of vegetables to community kitchens last year, an ancillary "good" of which the museum is particularly proud.
Museums Might Want to…
Revisit their ambitions for scale and impact, and consider how much good they want to do in order to feel successful. For example, museums are proud of their work as educational institutions. As Michael Edson, director of Web and new media strategy at the Smithsonian Institution, points out, "dreams come in different sizes," but "a billion learners is the scale of dream [museums] need to have  if we are going to seriously discuss improving education in America."
Consider entrepreneurial methods of delivering and scaling up successful programs and services. Use philanthropy as a source of capital to build sustainable income streams, rather than as fleeting support for projects that will disappear once funding dries up. And before using underwriting to deliver free services, consider whether they are undermining their own ability to charge a price that would provide these services in a sustainable manner.
Look for for-profit, hybrid and governmental partners who might help museums create joint projects-for-good that generate sustainable income streams. Joining forces with entrepreneurs who can draw on museum resources while sharing the resources of their own business platform may enable museums to reap the benefits of social enterprise without completely reinventing their own organizational structures.
Further Reading
David Bornstein, How to Change the World: Social Entrepreneurs and the Power of New Ideas (Oxford University Press, updated edition 2007). Bornstein, founder of the Ashoka foundation, shares stories of finding, mentoring and scaling up the work of social entrepreneurs around the world.
John Elkington, Pamela Hartigan, Klaus Schwab, The Power of Unreasonable People: How Social Entrepreneurs Create Markets That Change the World (Harvard Business Review Press, 2008). This book explores market-based solutions to "society's most intractable problems." Draws on the expertise of staff of foundations funding social entrepreneurs, including the Schwab Foundation for Social Entrepreneurship, the Skoll Foundation for Social Entrepreneurship and the World Economic Forum.
Jane C. Wei-Skillern, James E. Austin, Herman B. Leo, Entrepreneurship in the Social Sector (SAGE Publications, 2007). Written to support undergraduate and graduate courses in entrepreneurship and social enterprise, this textbook contains numerous Harvard Business School case studies addressing business models, funding, growth and collaborations.