Nature abhors a vacuum, and both environmentalists and capitalists hate waste.  That empty room in your house—why not rent it out? You only drive your car on weekends—why leave it sitting at the curb the rest of the week? You have a couple of hours free—why not take on an odd job? Welcome to the era of collaborative consumption, also referred to as Peer to Peer (P2P) or the Sharing Economy. This movement isn't just about altruism, though—it's also about creating profit from underused resources. "Sharing" generates an estimated $3.5 billion annually and is projected to grow to $110 billion in just a few years. It has the potential to significantly transform how we create, consume and monetize resources.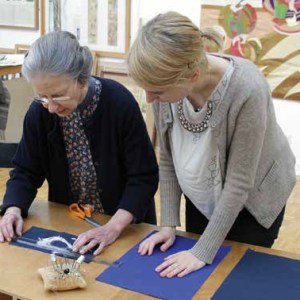 At one time, success in America meant owning a home and a car or two, financed by the bank; hopping in a taxi for a nice dinner at a restaurant; and flying to a vacation spot where you drove to your hotel in a rental car. But the mortgage loan crisis overturned the assumption that the path to middle-class stability was grounded in home ownership, and the recession, high unemployment rates, and income depression put increasing pressure on consumers to make the most of what they have. Our attitudes towards ownership have shifted. Access is beginning to trump possession, and "reduce, reuse, recycle" isn't just a mantra for environmentalists anymore; it is a set of principles for anyone trying to get by.
There has always been sharing, of course, via yard sales, classified ads, notices posted on the coffee shop bulletin board. The difference now is scale: the Internet provides an incredibly efficient and effective way to match sellers and buyers of unused things and time. And our increasingly dense urban environment makes it easier to make a good match. This opens up new competitive niches for entrepreneurs, and it offers consumers the prospect of lower costs as well as faster, more personalized services.
As with so many current trends, collaborative consumption is being driven in part by the Millennials: their economic status (low employment, the long-term burden of student loans) and attitudes towards ownership. When you don't have much space or much money, it may be preferable to rent rather than buy a fancy dress for a big occasion. Or seek out libraries that loan out tools and kitchenware in addition to books. This is a generation that would rather spend money on experiences than on durable goods. They stream music from Pandora or Spotify rather than downloading it (much less buying CDs). But collaborative consumption is also welcomed by companies that recognize the economies of sharing resources and integrate this practice into their workplaces.
Skip over related stories to continue reading article
In a world increasingly dominated by large, faceless corporations, P2P also brings business back to a human and personal scale. Collaborative consumption, after all, is based on the value of trust: How do you decide whom to let into your house or your car? How do you know if that guy will return your chainsaw, or take you where you want to go? P2P companies typically screen the people who provide services through their platform—this, together with matching clients and consumers and facilitating payments, is one of the core services they provide. But P2P also builds trust and community because it is comprised of interactions at least seem more personal than those provided by faceless corporate entities. Some advocates of collaborative consumption point to these personal connections as one of the benefits of P2P transactions—countering the increasing isolation and anonymization of society. Neighborgoods, for example, makes" building community" an explicit part of its sales pitch.
How does sharing work? Take housing: Airbnb enables anyone with a house, an apartment, a room, even a spare couch, to compete with mainstream hotels by renting space to travelers. With the soaring cost of real estate, this is a godsend to people with mortgages or rent to pay. Zipcar owns a fleet of vehicles that people can rent by the hour, picking them up from widely distributed locations embedded in neighborhoods (no more hiking out to the airport to find Avis). But P2P can cut out the middleman entirely—RelayRides helps people rent out their own cars when they aren't using them.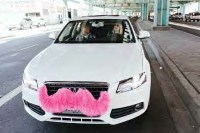 The Sharing Economy isn't just about big things like housing and transportation. Neighborgoods facilitates borrowing, renting and selling stuff "between friends" by creating neighborhood inventories of available resources. Several services let urban wanna-be farmers rent chickens (which, once you work the numbers, is clearly about the experience, not the eggs). Trendly helps you pass that fancy dress on to someone else after you wear it to the wedding.
And it is not just about goods, it's about labor. TaskRabbit helps people shop out small pieces of work (picking up laundry, vacation planning, proofreading, assembling IKEA furniture) to "Rabbits" willing to take on odd jobs. Uber, Lyft, and Sidecar match people needing a ride with drivers willing to take them where they want to go. Feastly promises to "democratize dining" by enabling home chefs to invite eaters into their house. Dog-loving social entrepreneurs can register with DogVacay, getting their canine love fix by caring for dogs rather than owning them (and making some money, to boot).
Sharing is also about knowledge, as an increasing number of platforms help people market what's in their head and hands: Skillshare for teachers, The Amazings for "crafty elders," Vayable for knowledgeable locals willing to serve as tour guides for their city. It's even about money itself: Lending Club lets consumers lend money directly to each other, bypassing the bank.
And sharing is, sometimes, truly altruistic. Portland, for one, is chock-a-block with nonprofit or informal "sharing" services such as Yardshare—a forum to open unused land to gardeners. This forum plays out on a national scale as well: the Neighborhood Fruit app encourages people to find and share fruit, "both backyard bounty and abundance on public lands"; it has mapped 10,000 trees and counting. Piqniq helps colleagues organize food-sharing groups in their workplace. These examples of noncommercial, organized "sharing" are ways for people to value "community over selfishness, and sustainability over novelty."
In the future, the Sharing Economy may accelerate as it begins to interface with the Internet of Things. Internet-connected sensing devices could post their availability for use without a human intermediary, resulting in even more efficient allocation of resources. (This concept has been explored by Brad the Toaster, an appliance who, when he finds himself to be underused and underappreciated, ships himself to a more suitable "host.")
"Social media is about sharing online. We've extended that behavior into the offline world… The last century was predicated around ownership as status. There's an opportunity for this century to be defined by access as status." —Joe Gebbia, co-founder Airbnb
What This Means for Society
Some people fear the effect of collaborative consumption on the economy could be catastrophic, as it disrupts traditional businesses such as taxi services and hotels, lowers home prices, and deprives governments of taxes and fees. It's not a simple equation, however. Services like Airbnb stimulate travel in two ways: they provide affordable housing for travelers, and they provide income to offset the cost of travel for a home owner who wants to hit the road. This may help nurture a rebound in tourism after years of recession-driven "staycations." When Sony teamed with the U.K.'s Forum for the Future to look at life in 2025, one of the scenarios they envisioned was a future in which the global economy is based on shared ownership and P2P transactions.
In a dismal job market, collaborative consumption offers a way for individuals to make a living outside traditional employment, and for entrepreneurs to build new businesses. By bypassing big middlemen that traditionally control access to resources, it may help distribute wealth more evenly. But the implications for labor are not all cheery. P2P startups, outside the bounds of or flying beneath the radar of existing regulations, have been accused of being one more way of exploiting labor and evading worker protections. Workers in the sharing economy are, in effect, independent contractors with no benefits, no steady paycheck and always on the prowl for their next gig.
Society is just beginning to address how to balance the interests of the public, new entrepreneurs and established businesses. This has led to a number of lawsuits as we seek to clarify the grey zone between regulated public commerce and less-regulated private ownership. Legislators and voters are debating fair ways to license, regulate and tax activity in the sharing economy. City commissioners in Grand Rapids, Michigan, considered, but then rejected, a ban on "short-term home rentals secured via the Internet." Airbnb has fought several battles along these lines, including a tussle with New York's attorney general. A nonprofit organization, Peers, recently formed to support the emerging Sharing Economy via community organizing and advocacy. It remains to be seen how the "sharing" business model will hold up when it must conform to constraints comparable to those faced by their traditional peers.
What This Means for Museums
The fact that Millennials prefer to spend money on experiences rather than on acquiring stuff opens the opportunity for museums to position themselves as a good buy. As pre-eminent players in the experience economy, museums can tout their status as the leading source of high-quality content you can use just as much of as you want, just when you want it. But the curation that creates that quality also restricts what is offered. Will people trained by services such as Spotify, Pandora and Netflix prefer experiences that are more agnostic about quality and content, but provide more choice?
Museums would seem to be in a great position to provide people with the pleasures of vicarious ownership—the opportunity to access all the stuff they don't want to buy. On the other hand, the Sharing Economy may be teaching folks to expect to be able to use, borrow or rent almost anything—and museums are not set up to share their collections on these terms.
If we are entering an era in which people don't want burdens of ownership, even more people may look to museums as repositories for the stuff they value but don't want to take care of.
If Millennials treasure, but don't want to schlep and store, stuff collected by their parents and grandparents, will they put it on the market or donate it to a museum? That would present challenges (since museums probably won't want the majority of what would be offered) and opportunities, not just for collecting, but for museums to play a role in ensuring the inheritance of a whole generation makes its way to an appropriate new home, rather than a landfill.
We are also experiencing the rise of the "gig economy" comprised of short-term projects, consulting, contract and part-time work all stitched together to make a living. Museums go through cycles of insourcing and outsourcing, but it seems over time like more and more work such as exhibit design, fabrication, evaluation, and even registration, are being farmed out to external firms or accomplished with temporary employees. Will the Sharing Economy—with its hard-nosed efficiency at meeting only the need that must be filled and using every scrap of resource to the fullest—propel museums into a world of more "gigs?" That might mean using labor-sharing services to find people to do small bits of work that might otherwise be bundled into a full- or part-time job. Or it might mean making a few bucks from museum staff, hiring out bits of their time for writing, editing, research or design.
Museum Examples
The Student Loan Art Program at the MIT LIST VISUAL ARTS CENTER makes over 500 framed original works of art, primarily prints and photographs by leading artists, available to students and student groups for loan each September. Students can view the available pieces during a two-week exhibit and register their top three picks for the subsequent lottery. Artwork borrowed from the program can be displayed in dorm rooms or communal spaces. In a more business-like model, the PORTLAND ART MUSEUM in Oregon has a "Rental Sales Gallery" consisting of over 2,000 original works of art by regional artists available to museum members for rental or rent-to-purchase.
Artist Martha Rosler held the latest iteration of her "Meta-Monumental Garage Sale" at the MUSEUM OF MODERN ART (MoMA) in November 2012. The installation filled MoMA's atrium with objects donated by the artist, MoMA staff and the general public. The public was invited to come in and shop, and the process of haggling with Rosler over the price of an object became part of the performance. The New York Times characterized it as "an exhibition using conceptual instruments of value to interrogate Marx's theory of commodity fetishism." On a more modest scale, and in a less artistic though still high-minded vein, the MUSEUM OF VANCOUVER hosted Swap-o-Rama-Rama, a massive clothing swap that encouraged the community to "explore reuse and creativity" through recycling used clothing.
Museums Might Want to…
Analyze what assets they can monetize in the Sharing Economy. Does the museum own underutilized resources (tools, equipment, vehicles, office space, workshops) that could be rented to the general public, businesses or other museums in their "downtime?"
Museums could invest in and then rent out sporadically used equipment such as portable fumigation bubbles, or rent use of specialized storage space such as ultracold freezers for tissue specimens, or cold vaults for film. Big cities usually have rental services that can provide large forklifts, gantries, and other rigging, but in smaller communities where equipment like this is not readily available, it could benefit the local museum community to jointly purchase and share such gear.
Create services that cater to the desire for access rather than ownership, experience rather than material goods. What about creating a collection of art specifically designated for rentals, paired with ongoing training in art history and connoisseurship? Or a drivable collection of historic cars or carriages, consisting of vehicles the museum would not have accepted for the permanent collection Ensuring that there is broad access not only to view but to temporarily own and use goods typically restricted to the well-off might help combat perceptions that museums cater only to the interests of the 1 percent.
Consider what goods and services museums could access via sharing, rather than owning. For a small museum, TaskRabbit might be an effective way to supplement the time and abilities of staff and volunteers for tasks like editing, graphics, Web design, carpentry or groundskeeping. Museums of all sizes struggle to find resources to send staff to conferences and professional training. The use of P2P transportation and lodging might make tight travel budgets stretch further.
Play a role as a hub or facilitator of sharing activities. Collaborative consumption by its nature reduces the waste stream and promotes green practices—a goal very much in alignment with the mission of many museums. And as noted above, the P2P economy is based on shared trust. What better venue for building and celebrating community cohesion than the local museum?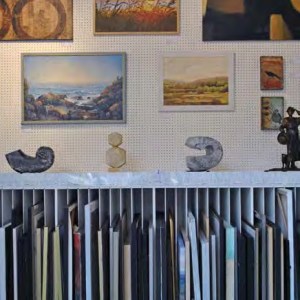 Further Reading
NPR's All Tech Considered devoted the week of November 11, 2013, to a special series on the Sharing Economy.
Beth Buczynski, Sharing is Good: How to Save Money, Time and Resources Through Collaborative Consumption (New Society Publishers, 2013). This book includes an overview of the history of sharing and a resource guide to current sharing networks.
Rachel Botsman, What's Mine Is Yours: The Rise of Collaborative Consumption (Collins, 2011).