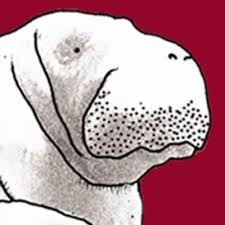 You can follow FiveBooks (& their cute
manatee mascot) on Twitter
@five_books
Skip over related stories to continue reading article
Today, for your weekly fix of futurism, I recommend you bop over to the Five Books site to read this wonderful interview with Andrew Curry, director of The Futures Company. Andrew provides a great capsule history of applied futurism and its various strands. A couple of my of my favorite quotes:
"the only point in futures is to change what you do – there's no point in constructing perfect views of emerging landscapes and then doing nothing."
"A lot of futures work is really just getting people to see a bigger picture of the system that they're in, because when things do change quickly or change at all, they change because something outside their immediate system changes, and that creates disruption inside the organisation and its assumptions about itself."
The interview is worth reading in and of itself, but if you have more time, go on to tackle one or more of Andrew's five book picks, the first of which is
The Living Company, by Arie de Geus, which he lauds as "fantastically clearly written." De Geus was a senior Shell Oil executive–Shell is notable in futurist circles for the scenarios staff have developed to guide their business decisions, as well as for for sharing this expertise in forecasting with others. (Andrew cites, for example, the assistance Shell gave South Africa in creating scenarios about the post-apartheid era.)
De Geus bestows the label "living company" on organizations that have exceeded the average (brief) lifespan of their peers. So, for example, a Swedish manufacturing company that has persisted for 700 years, versus a mere 20, which is the average corporate lifespan in the Northern Hemisphere. You see why this book caught my attention–museums' promise to steward their collections for future generations is grounded in the assumption that they can, and will, survive for…well, quite a long time. Centuries, we hope. (Though I've yet to find a museum that set an explicit goal for longevity.) What can museums learn from the oldest living for-profit corporations?
In
this essay in the Harvard Business review
, de Geus summarized some of his conclusions on how to extend the organizational lifespan. "The manager [of a living company]," he observes, "must place commitment to people before assets, respect for innovation before devotion to policy, the messiness of learning before orderly procedures, and the perpetuation of the community before all other concerns." Sound good to me. I plan to read the book and see how the rest of de Geus' advice may apply to our sector as well.
Andrews other recommendations are:
Three Horizons: The Patterning of Hope, by Bill Sharpe. I'm interested in this book because it addresses one of the thorniest issues in applied forecasting: having envisioned a brighter future, how do you map out how to get from here to there?
Technological Revolutions and Financial Capital, by Carlota Perez. Basically about seeing patterns in the history of technology, and how we can apply this to parsing current patterns of change. As Andrew observes, "Being able to think about the world through patterns allows us to make sense of it; otherwise we'd just get caught up in the moment."
Reframing Business, by Richard Norman. I agree with Andrew that the vast majority of books on business strategy are bunk. So I'm intrigued when he tags this as one of only three he thinks are good. (It had better be–Andrew admits it is "a hard slog" and "not airport reading.") The core premise sounds relevant to our work: how markets (for us, the market for cultural/scientific/artistic experiences) is being molded by "different forms of service, different forms of digital behaviour, and different forms of experience behaviour."
The Limits to Growth: The 30-year Update, but Donella H. Meadows, Jorgen Randers and Dennis L.Meadows. The original edition made a highly touted and, as it turned out, inaccurate prediction about the imminent demise of our species from overpopulation and starvation. (Which did immense damage to the credibility of the environmental movement, I fear–for which I haven't fully forgiven the authors.) But the update apparently makes the case we averted catastrophe only by "kicking the can down the road" rather than solving fundamental challenges to our continued survival. I might be willing to give Meadows et al a second hearing. (While keeping in mind that many self-styled prophets have revised their dates for the apocalypse multiple times. So, #skeptical.)
If you do tackle any of these tomes, let me know–I would love to hear your review.
Yours from the future
Elizabeth