Today's post is by Dr. Nicole Ivy, ACLS Public Fellow & CFM Museum Futurist-in-Training. In this earlier
post
Nicole outlined the issues she will be tackling in her 2 year stint at the Alliance. Follow her on Twitter: @nicotron3000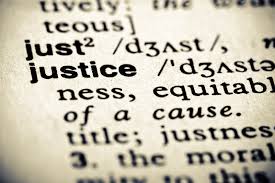 Ruffin noted that "communities of color are creating alternative spaces online where they discuss, reflect [on], and criticize" various issues in our social world. She charged museums to consider—and consult—the important contributions of these online communities as part of how they re-imagine their futures in the digital age.
In the spirit of this challenge, here's a completely non-exhaustive list of some of the social justice websites blogs, and Twitter feeds that I find helpful for remaining engaged:
·
Colorlines
publishes investigative reporting, analysis, and original news content focusing on racial justice issues.
·
Jacobin Magazine
gives dispatches from the American political left. Its deeply-researched articles emphasize history, culture, and economics. Its contributors include journalists, academics, and activists.
·
Urban Cusp
is the brainchild of writer and public theologian Rahiel Tesfamariam (@RahielT on Twitter). It covers social change through the lenses of faith and global perspectives.
·
Queering the Museum
highlights the work of LGBT/Q community members in museum practice. In addition to detailed blog posts, the site features resources on queer history.
·
The Incluseum
blog advocates inclusion in museums and showcases individual museums doing creative work in that vein. Founded by Rose Paquet Kinsley and Aletheia Wittman, it features regular contributors and guest posters alike.
·
The Feminist Wire
brings scholars, poets, artists, and other thinkers together to provide feminist social and cultural critique. Supporting pro-feminist work, the site aims to "create alternative frameworks to build a just and equitable society."
On Twitter:
·
@blklivesmatter
is the Twitter feed of the movement founded by Alicia Garza, Patrisse Cullors, and Opal Tometi. It gives real-time information on movement events and offers a space for digitally-organized, grassroots collective action.
·
#MuseumWorkersSpeak
is committed to "turning the social justice lens inward" by examining labor issues in the field. They host Workers' Wednesdays tweet chats every first Wednesday of the month at 2pm and 8pm EST.
·
@museumhue
's mission is to promote "the visibility [and] viability of people of color" through the use of arts and culture as a means for effecting social change.
·
@Dreamdefenders
is the Twitter account of the
Dream Defenders
, a Florida-based, youth-led social justice organization committed to nonviolent resistance and organizing for change.
I will be joining
#MuseumWorkersSpeak
as co-host of their November Workers' Wednesday tweet chat. I welcome you to join in and think with us to continue the conversation!
Who would you include in this list? What social justice websites does your museum consult or contribute to? Let us know!
Skip over related stories to continue reading article