I'm frequently asked to give advice about job searches, which puts me in an uncomfortable position: I want to be helpful, but I'm hesitant to offer advice based on my own initial forays into the field, which took place in a very different economic climate. My suspect that today's graduates need to be flexible about their route into museum work, but what might those alternate paths actually look like? I started to hunt for people with first-hand experience in today's job market wiling to share some words of wisdom. Today's post is by Sophie Stein, who I met a couple of years ago when I was speaking at the Utah Museums Association conference and she was finishing her Master of Fine Arts degree at Southern Utah University. Her post-graduation job search took an interesting turn, and she agreed to share her story with CFM readers.
Graduation time approached quickly. Sleepless nights and gallons of coffee consumed to complete final projects on time are in the past. I am full of joy and confidence! I hold a Master of Fine Arts in Arts Administration degree and all of the doors will open for me. I'm graduating with a 3.9 GPA and an extensive list of professional experience. All that remains before me is sending my resume for the best qualifying position in my dream museum…
Skip over related stories to continue reading article
My name is Sophie and I live in Los Angeles – a city of great cultural diversity and endless opportunities for museum professionals and emerging arts leaders. My heart belongs to visual arts. I wanted to become an Arts Administrator because I loved the idea of providing cultural development support within a community setting. My ultimate career goal is to become a museum director and an exemplary art leader. If this does not sound like a clearly defined goal, then I do not know what does. Or at least I thought so just a few months ago, before I set my foot on the job search path.
And now let's get back to the reality of things….
To start with the good news – there are countless jobs opportunities within the arts field. Of course, this largely depends on the area. I might be slightly biased, because I am located in the second largest city in the US. And if you are not, then you probably should move (at least temporarily). At first, I read through numerous job postings for positions of all levels in the most prominent art institutions. I created a spreadsheet tracking the updates on all of the applications I sent out.
After that a Great Silence came with sporadically placed responses here and there that promised very little. I was devastated and confused. What is wrong with my resume? My cover letter? Me? No. Stop here, and don't let yourself go down this direction ever again. Nothing is wrong. The truth is that there are hundreds and sometime thousands of applications being sent for that same position. And if your skills and work experience does not align precisely with the job requirements, chances are – somebody else does.
But, wait, I have a Master's Degree… Yes, and the institution is asking for 5 years of work experience as a must, and bachelor's degree (preferably). I imagine this magical "experience circle" is something a lot of people are faced with when starting on a new career path.

And unfortunately, there is no way around it. Now here stands a choice of whether I should exaggerate my experience or lower expectations and apply only for positions that match my years of experience. Maybe an assistant to an assistant will work? After some contemplation, I chose neither…
Instead, I took a break and really looked into myself, into what my degree and my experiences taught me. What is it that I can offer without compromising my goals and vision? Do I want to make coffee for a year at the office, so the next year I could be permitted to put sugar in it? And eventually look forward to times when I am allowed to pour some cream? Or do I want to work in the arts field and better the community through my strong leadership and expertise? This should be an easy choice. If it is not, then maybe that student loan you accumulated over the years was the worst money ever spent.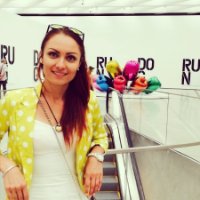 Today I am happy and content working with a tech start-up organization that has developed a cultural engagement app for museum goers and art enthusiasts in the greater Los Angeles area. I work from home, or at the co-working places of Silicone Beach with my wonderful and inspired colleagues, building strategies and moving our company forward. How did I find my dream job? By simply opening my mind to greater opportunities, by going into a big world and asking – "what can I do for your professional development?" and not – "what can you do for mine?". I decided not to wait until somebody discovered my talent or endorsed my skills, because this probably would not happen. Instead, I chose to share my passion and knowledge with other professionals and become a proactive member in the arts community. The degree provides you with the tools, but not with the job. Thinking the opposite was my biggest mistake. And now after embracing this knowledge I can pour coffee for myself, with cream and sugar.
Good luck to all find themselves in the middle of several months of job applications. Your fantastic journey is truly ahead. And, just remember that it is, what you make it!