One of the important and difficult topics I delve into in TrendsWatch 2016 is the interplay of identity, representation, and inclusion. As I explore in the report, American society is finally recognizing that sexual orientation and gender are both continuums. But much of our culture is still structured around false binaries. How can museums help reshape our social and legal systems, as well as our built environment, to acknowledge the fluid boundaries of identity? At the Chrysler Museum of Art in Norfolk, Virginia, Michael Berlucchi serves as community engagement manager and Anne Corso as director of education. (Michael is also president of Hampton Roads Pride and an appointed member of the City of Virginia Beach Human Rights Commission.) In this week's guest post, Michael and Anne share how the Chrysler Museum is fostering inclusion by creating a safe and welcoming environment for the LGBT community.
—Elizabeth Merritt, VP Strategic Foresight and Founding Director, Center for the Future of Museums, American Alliance of Museums
---
Photo Credit: Elise Theuer for the Chrysler Museum of Art
At the Chrysler Museum of Art, we pride ourselves on our commitment to our visitors and creating a culture of hospitality. Staff members open the front doors for every visitor. We've gotten rid of admission, developed interactive stations for all ages, and created accessible content for all visitors. In 2015, the Chrysler added the position of Community Engagement Manager to serve as the primary liaison between the museum and the broader community. The role is designed to create educational and community partnerships to engage diverse audiences and to develop new strategic alliances to expand the museum audience, particularly those in underserved constituencies. At the Chrysler, we have responded to the changing landscape for LGBT people and families by expanding our outreach and offering exhibitions and programs that relate to that community. 
Skip over related stories to continue reading article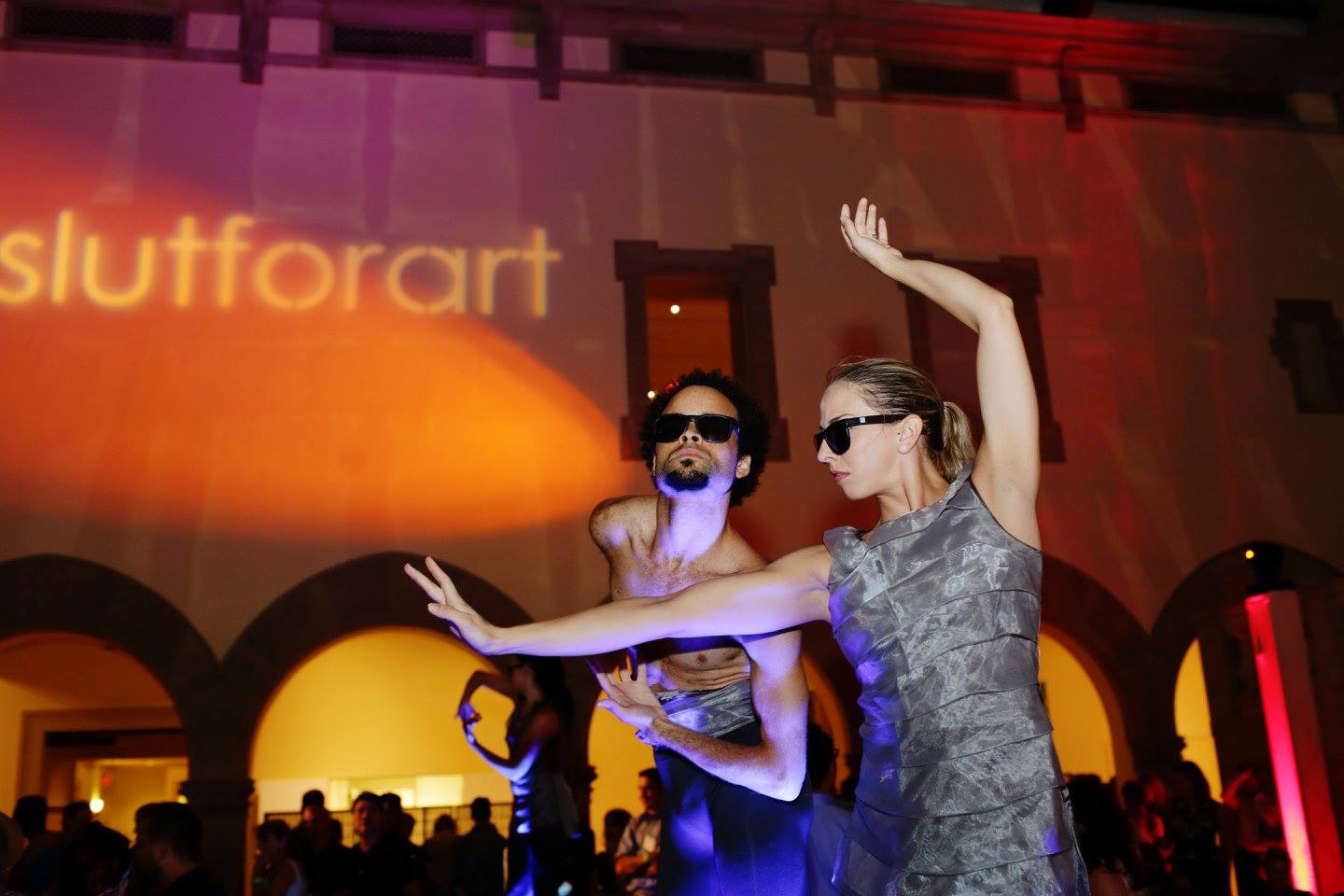 Photo Credit: Elise Theuer for the Chrysler Museum of Art
The museum recently presented Tseng Kwong Chi: Performing for the Camera, a collection of works by an openly gay artist that examines identity politics and social stereotypes. Much of the programming for that exhibition was designed to enrich the museum's relationship with the region's LGBT community. Hampton Roads Pride and Hampton Roads Business OutReach, two organizations dedicated to serving the LGBT community in Hampton Roads, sponsored a free opening event attended by more than 1,000 people. Other programs included curator-led exhibition tours and a conversation with a high-level staff member who identifies as LGBT aimed at Gay/Straight Alliances from local high schools, and a "pride-themed" glassblowing demonstration at the Chrysler's renowned Glass Studio. On World AIDS Day, the Chrysler offered a gallery talk focused on the AIDS crisis led by Diane Wright, Barry Curator of Glass, and Seth Feman, Curator of Exhibitions and Acting Curator of Photography.
The gallery talk included objects from the museum's permanent collection and Tseng's Performing for the Camera. We also dispatched the museum's
Mobile Glass Studio
to PrideFest, the largest regional event for th
e LGBT community, where more than 25,000 people were introduced to the museum.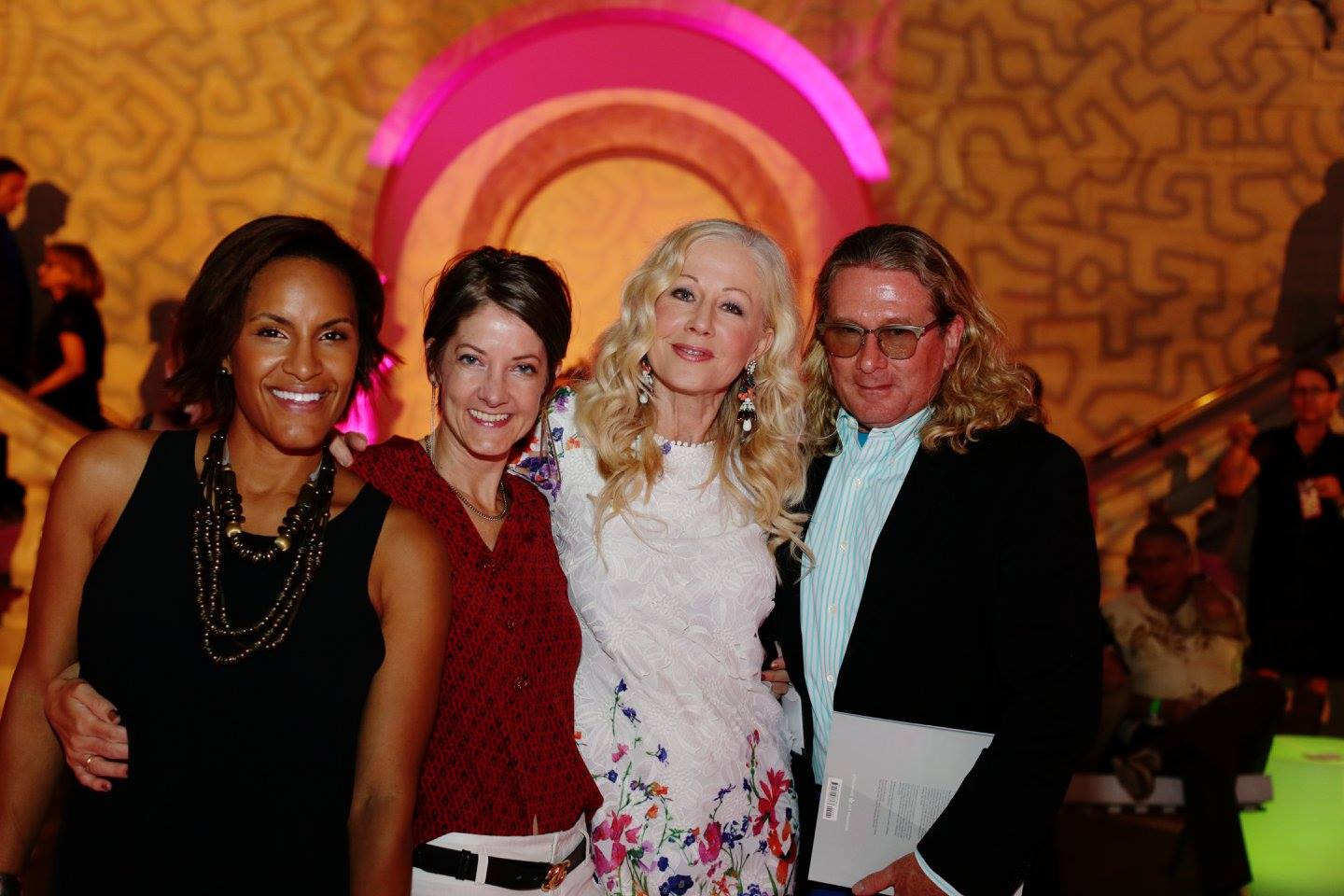 Photo Credit: Elise Theuer for the Chrysler Museum of Art
LGBT visitors and students often say they feel less welcome in public spaces than other guests. One of our recent initiatives to deal with this experience was to offer LGBT sensitivity training to our Visitor Services staff and docents. The training was led by Virginia Lamneck, Program Director of Equality Virginia and a member of Virginia Governor Terry McAuliffe's LGBT Tourism Taskforce. Lamneck is an advocate for LGBT equality and is widely considered an expert in the field. During the half-day workshop, the group discussed LGBT definitions and terminology, explored recent changes to state and federal laws, and shared sobering statistics on LGBT peoples' negative experiences. One of the most powerful segments was what Lamneck called an empathy exercise, where participants were led through the coming out process for LGBT individuals and the potential responses from families, friends, and colleagues.
After the formal part of the program, participants were asked to share their thoughts. Docents revealed their anxieties about accidentally misidentifying a student's gender. Others talked about strategies for more gender-neutral greetings or directions to the bathroom. One staff member felt comfortable enough to share that her childhood friend committed suicide after a negative coming out experience.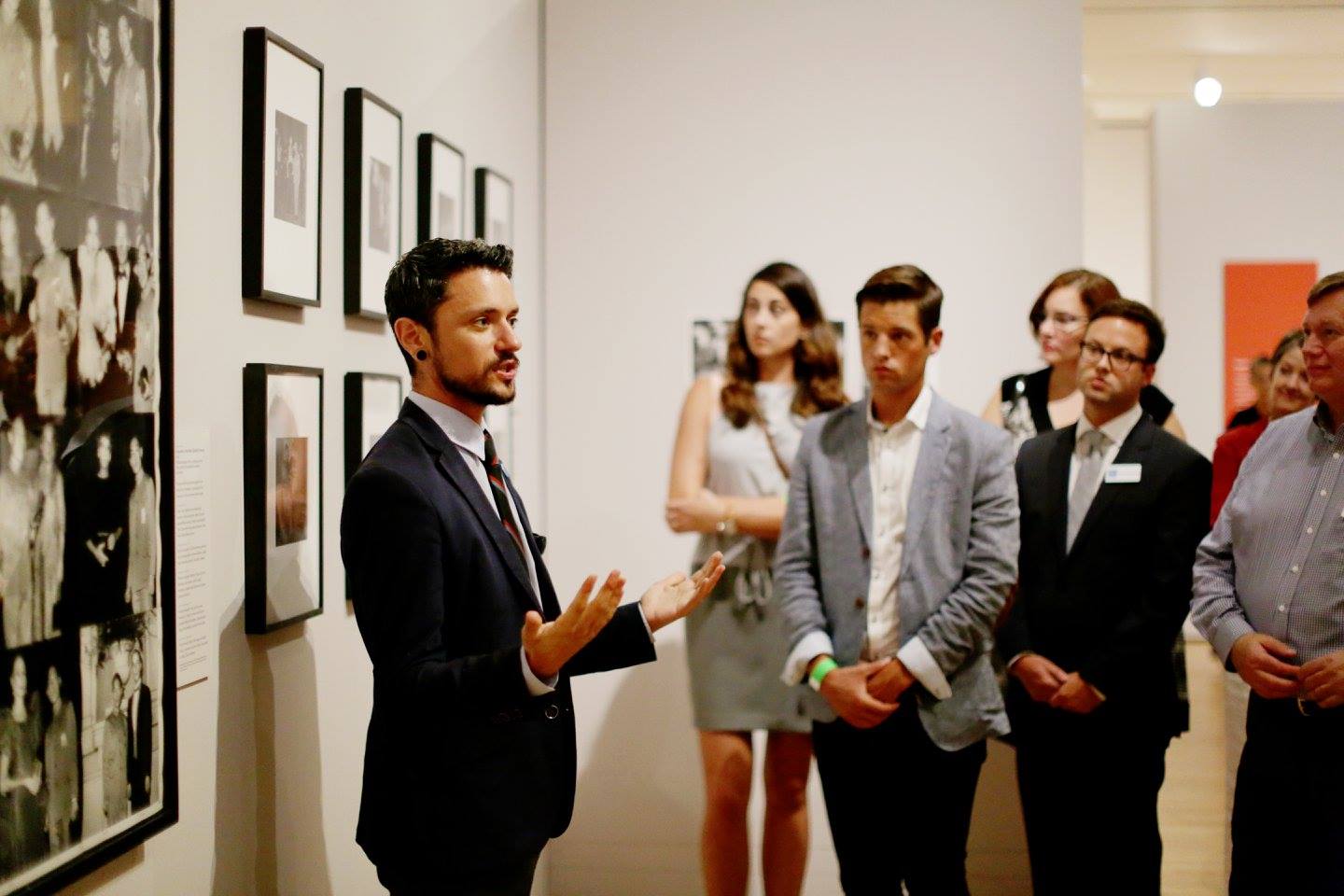 Photo Credit: Elise Theuer for the Chrysler Museum of Art
One of the training's most positive outcomes was the bond that was created between staff and docent volunteers. Like many museums, the Chrysler's staff and volunteer corps tend to represent different demographics. Front-line staff members skew young, and many identify as LGBT or are personally familiar with the community. By contrast, docents are largely retired, overwhelmingly female and straight. This training session allowed both groups the opportunity to better understand each other's personal lives and experiences.
The efforts described above represent our museum's growing commitment to create an environment where diversity and inclusion are valued and prioritized. The programming and training related to the LGBT community has not only pushed the museum to the forefront of regional leadership in inclusive practices, it has also created a more hospitable environment for Hampton Roads' diverse audiences than ever before, and we are reaping the rewards through increased attendance and diversity among our visitors.