I've been intrigued by the El Segundo Museum of Art since I first read about it in
the Los Angeles Times
when the museum opened in 2013. That article emphasized ESMoA's focus on arts education, noting that four public schools are within walking distance of the museum's Main Street location. In the inaugural exhibition, some works were hung a mere one foot off the floor—toddler height! Today Chelsea Hogan, Education Specialist at ESMoA, gives us a first-hand account of this community museum's educational philosophy.
In 2012, while living in Los Angeles, I heard through a colleague about an interesting opportunity at a new place in El Segundo, California a town that I had only thought of as far away and by the airport. Brian and Eva Sweeney, an ambitious couple originally from Canada and Germany, respectively, were the founders, and their idea to build a storage space for their art collection was beginning to transform into an entirely different animal. The El Segundo Museum of Art quickly became ESMoA, a self-described "Art Laboratory" where I would play an instrumental role in propelling the education-focused mission.
I and another educator were the first two employees. Yep, two educators were hired first. Before a director, before an exhibit designer, before an HR person. We were tasked with jump-starting the school program from concept to execution. We learned about the town, a somewhat traditional, conservative, and family-focused little community, and made connections with teachers and administrators. We visited the four nearby schools time and time again, until everyone started to learn our names. We began running the school program, a 90-minute experience featuring art making and student-driven conversations around original works of art.
ESMoA is located on Main Street between a former post office and a Mexican restaurant, in the heart of the community. The front window is actually a giant door that opens completely, allowing the sidewalk to merge seamlessly with the entryway. From the beginning, we wanted ESMoA to be a place where everyone feels welcome, and our location and the open window/door reinforces the idea that anyone can come in. Entry is always free, and most programs are free too, aside from select events for which a fee goes directly and entirely to a facilitator. Whenever anyone comes to ESMoA, an educator greets him or her, and we have a grid system that allows you to find the info on your own terms. There are no labels on the walls, but each artwork is accompanied by a number written on the floor, so visitors can select an artwork number on a grid that is available on our website and accessible via gallery iPads or their own smart phones. The number is connected to a website, which provides links for further research and a question that helps one to look deeper. In this way, visitors can acquire information through the grid system, the books available, or by speaking with an educator. Visitors are invited to make their own meaning, at the rate and in the fashion that they are comfortable with. This open and Constructivist interpretive structure encourages people to concentrate on looking at the art, rather than reading label copy. We have topical books available and offer a multigenerational scavenger hunt designed to help visitors of all ages look closer and engage with art.
ESMoA exhibits fine art–sometimes from the Sweeney's own collection sometimes loaned works from other museums, galleries, and private collections–and displays them in installations we call Experiences. We call them this, because the intention is that the visitor truly experiences art, rather than showing up to learn a curator's thesis on a label or wall text, as is often the case in typical institutions. Every few months, the gallery is completely transformed into thematic displays. Instead of attending an exhibition on 19th Century European Artists, for example, a visitor would experience various meditations on a theme; such as "FAME," "TRUTH," or "PLAN," featuring art and historical objects from different time periods and places related to the theme. We've worked with curators from Germany and America, some who work independently and some whose full-time jobs are at neighboring museums such as the Getty Research Institute, the Los Angeles County Museum of Art, and the Wende Museum. We consider ESMoA to be a laboratory where these curators can play with exhibition and interpretation.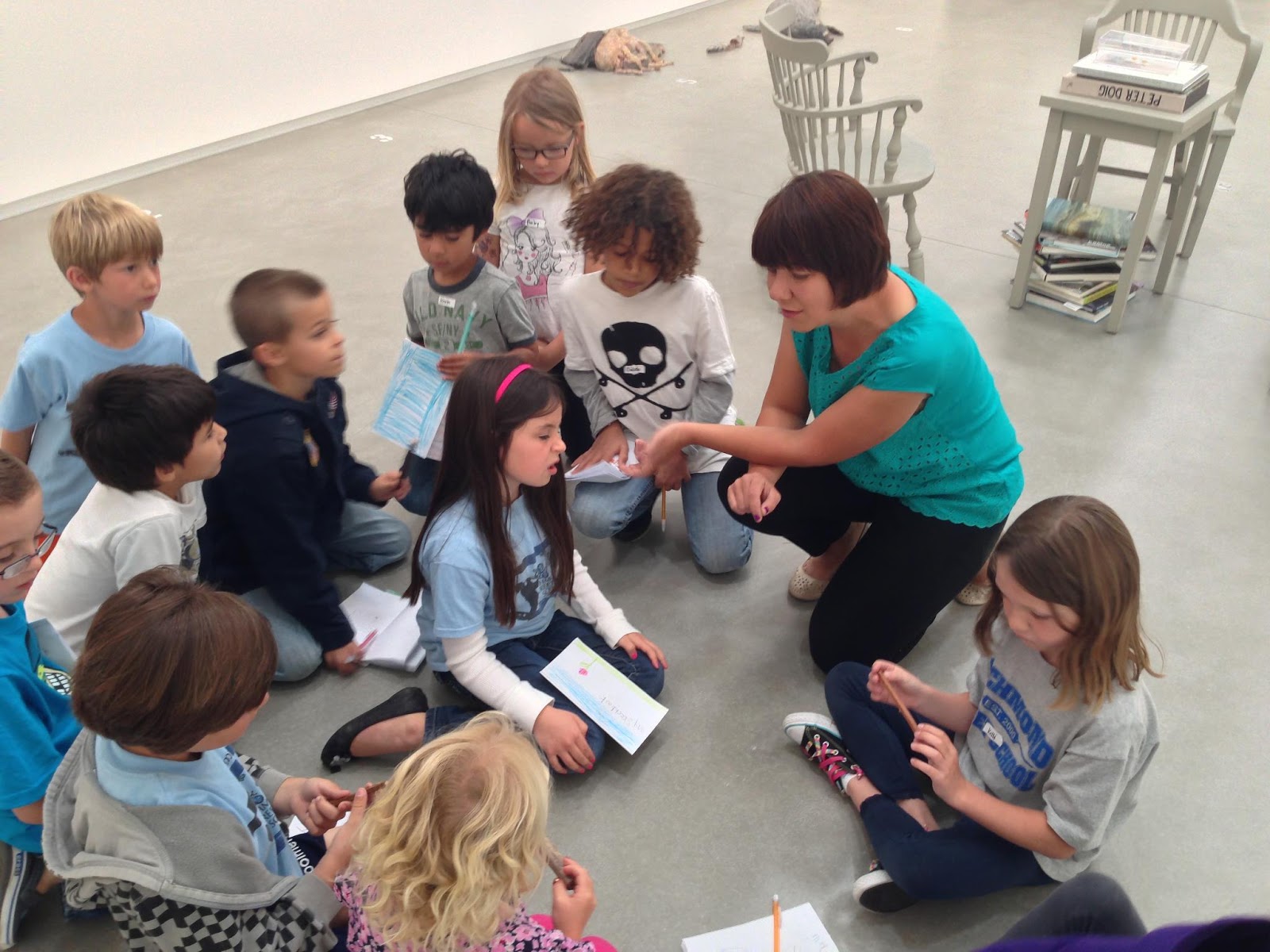 Teaching at ESMoA
Nearly four years since opening, our staff has tripled, our efforts redoubled, but our mission remains the same. ESMoA is entirely education-driven, with a mission to "spread the spark of creativity." My fellow education specialist, Holly M. Crawford, and I are encouraged to experiment and to create innovative, Experience-inspired programming for everybody. We're given free rein to explore new programming avenues, guided by our shared desire to be a place where everyone–not just artists and academics–can be nourished by art.
We've held yoga and mindfulness meditation programs in the gallery. We have a program for 3 and 4-year-olds, and one for seniors. We have programs for families, and dating programs for singles. We have cooking classes and artist demonstrations such as a live-tattoo demonstration and a body painting installation. We have a pre-visit program connected to our school program, in which we take original works of art to classrooms. We have a teen program run byteens. We have a remarkable internship program for young adults with developmental delays, in which we teach them to work with school groups and eventually teach with us in the gallery. This year we received an IMLS grant to extend our efforts with this internship program into the virtual world, so that other museums can learn how to implement something similar.
In my experience, ESMoA's education-centric model is in stark contrast to the more common museum culture which relegates educators to second class status. All too often I hear from my colleagues at other institutions that educational programs are an afterthought—and rarely are educators seen as having a significant voice within institutions. I hope ESMoA's example can prompt more museums to put education in the center of our practice, so that everyone within the institution is truly thinking about the visitor experience. Education is, after all, at the core of many museum missions, isn't it time that museums really practice what they preach?
Today, I'm happy to be at an education-driven "Art Laboratory" where, as an educator, I not only have a voice at the table, but am actually considered a major player, and a person of influence on the team. I'm proud of the programming we've done, and excited for the future.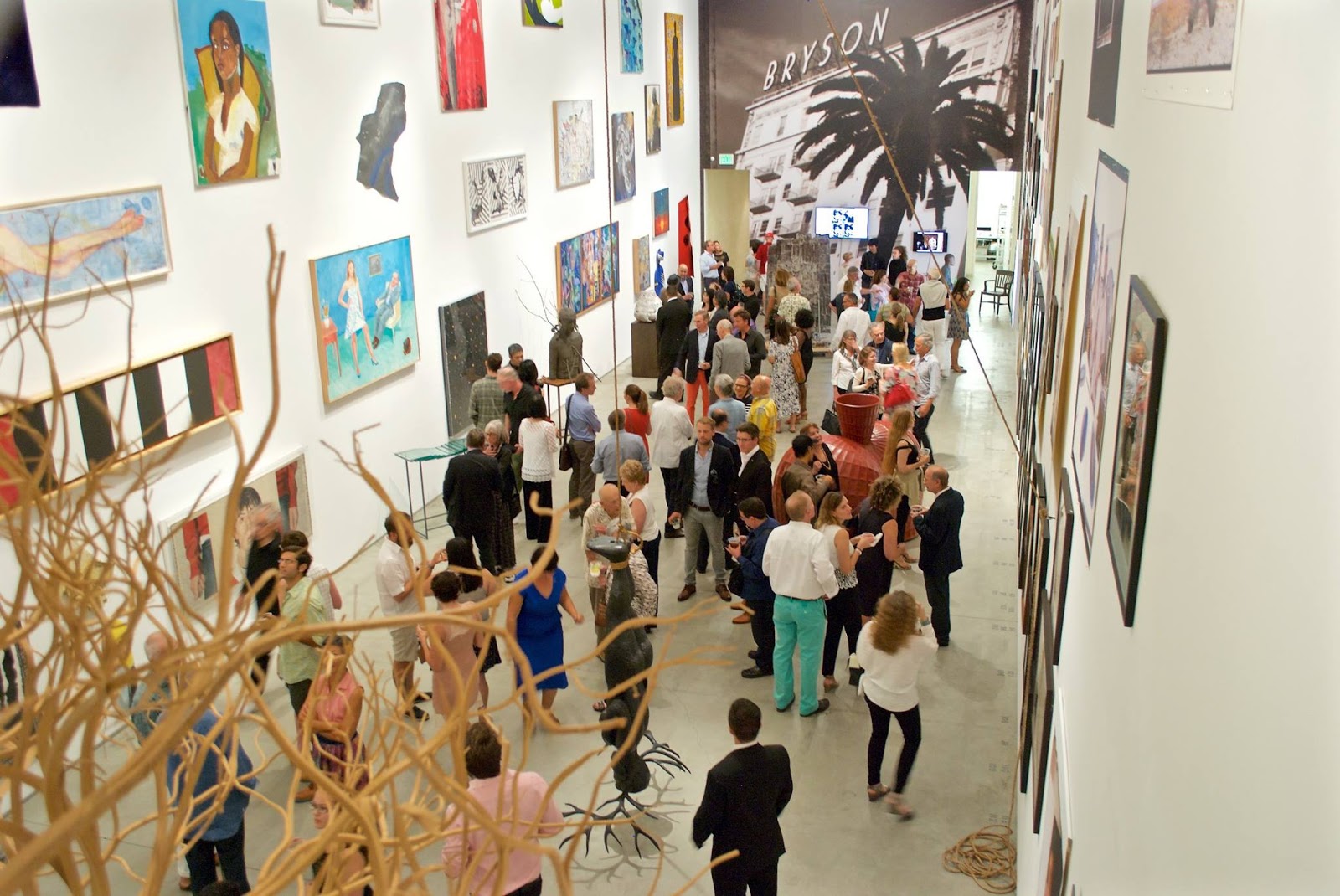 ESMoA opening of "Touch"
Skip over related stories to continue reading article