With a theme of Gateways for Understanding: Diversity, Equity, Accessibility, and Inclusion in Museums, the 2017 AAM Annual Meeting will put special focus on how our institutions can help support, heal and educate our communities. The Missouri History Museum will receive an AAM Award for diversity, accessibility, equity and inclusion at this year's Annual Meeting for its #1 in Civil Rights: The African American Freedom Struggle in St. Louis exhibition. The exhibition brings St. Louis' continuing role in the civil rights movement to life through artifacts, images, oral histories, films and interactive elements, as well as live performance.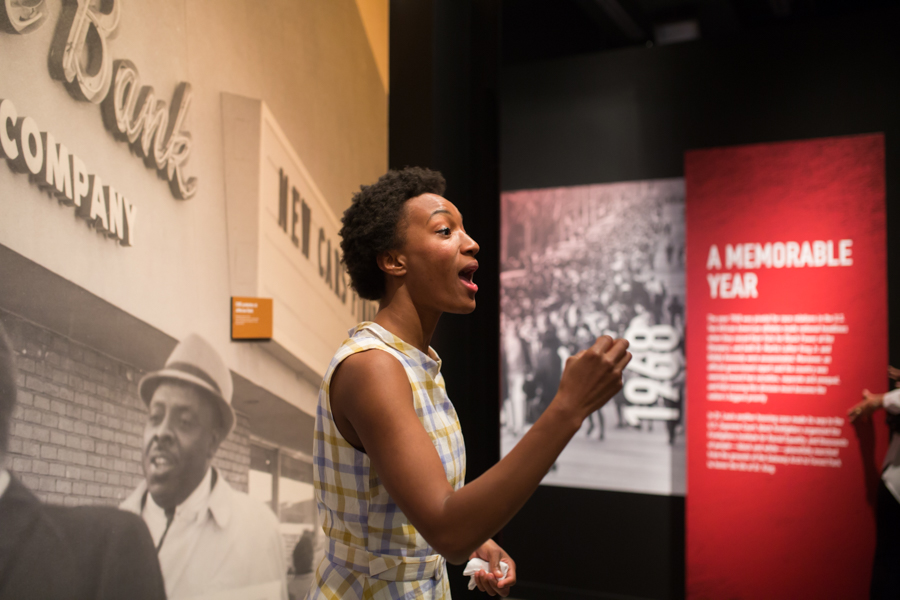 Dr. Jody Sowell, director of exhibitions and research for the Missouri History Museum, shares his thoughts on the creation of the exhibition. Adapted from the Missouri History Museum blog, History Happens Here. Reprinted with permission.
The process for creating the kinds of exhibits we do at the Missouri History Museum (MHM) is a long one. So many decisions have to be made over the course of their development that by the time we finally open, I don't often recall the moment that we began. But I clearly remember the day we decided to create #1 in Civil Rights: The African American Freedom Struggle in St. Louis.
Curator Gwen Moore and I were talking in her office in early April 2013. We were having a casual conversation, just batting around ideas for potential projects. We never expected that our conversation would lead—four years later—to one of the most important exhibits MHM has ever created, but that's exactly what happened.
Skip over related stories to continue reading article
Gwen was discussing a number of ideas when she started talking about an article written in 1964 by Judge Nathan B. Young, co-founder of The St. Louis American and a historian in his own right. The newspaper had put out a special edition commemorating the city's bicentennial that year, and Young had wanted to highlight the contributions of African Americans to our community. But he did much more than that. In an article headlined "Number One City in Civil Rights History," Young made the argument that St. Louis was the most important city in this country's long civil rights struggle. As soon as Gwen showed me the headline, I knew we had to create an exhibit.
What struck me was how far we've come since 1964. In that year, Young could claim we were the most important city in civil rights history, but today we often hear people say that St. Louis never had a civil rights movement. That shift in perceptions has less to do with how much has changed and more to do with how much of our local history has been forgotten.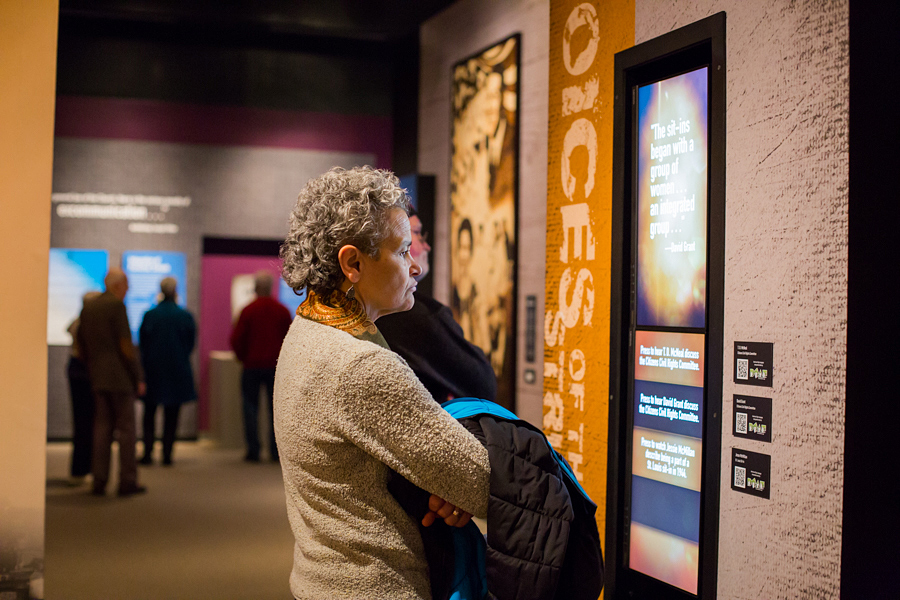 Gwen had me convinced with just the headline, but then she started explaining Young's reasoning for his bold claim, as well as her own research into St. Louis' civil rights history. Young focused on the fact that St. Louis was the site of some of this country's earliest civil rights protests, largely centered around Missouri's entrance into the Union as a slave state. He also focused on our city's long history of struggle, from battles over segregated streetcars in the 1870s to disputes over unfair hiring policies throughout the 20th century. The biggest part of his argument centered on the number of St. Louis civil rights cases that made their way to the U.S. Supreme Court. Those landmark cases led the country closer to civil war, helped make for a fairer education system, and ensured equal access to housing.
Young was an impressive writer and historian, but I don't believe anyone knows more about the long arc of St. Louis' civil rights history than Gwen Moore. With #1 in Civil Rights, she has been able to expand on Young's arguments and bring the freedom struggle story right up to today. In the exhibit, we don't argue that St. Louis is the most important city in civil rights history, but we do highlight how important our struggle was and how much of our history has been forgotten.
That is what I am most proud of about this exhibit—that we were able to resurrect so much forgotten history. Learning about the past isn't always easy. For example, we explore the moments when racial tensions led to frightening acts of violence during the 1917 East St. Louis race riot and the 1949 Fairground Park riot. But it's important that we face our local history in all of its complexity.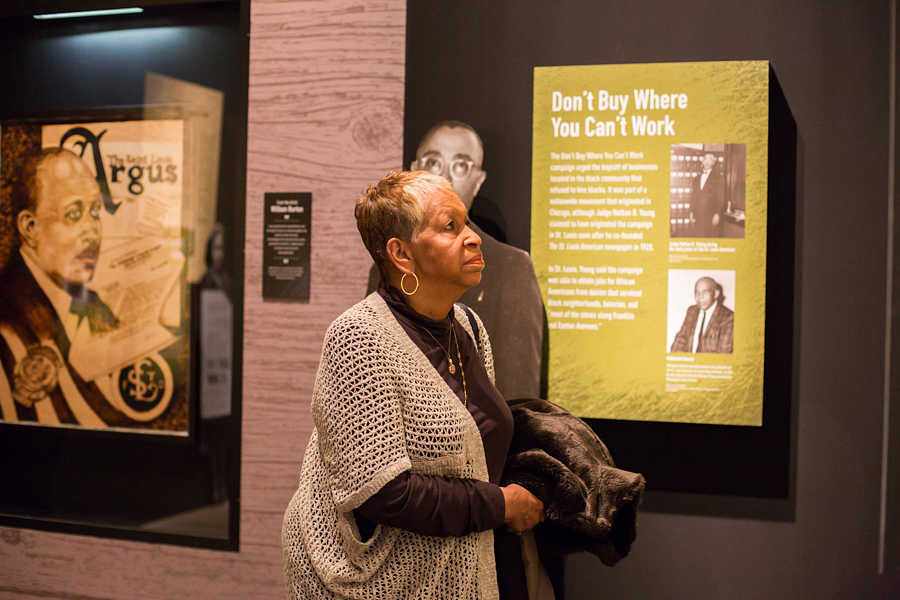 I often say that this is one of the most important exhibits we've ever created, but we also know that being important isn't enough. One of the major reasons Americans continue to forget their history is that it's so often presented as a series of dates and names that you should learn simply because someone deemed them "important." That kind of approach leads too many people to think of history as boring, but the past is anything but. In #1 in Civil Rights, you'll meet civil rights heroes who will inspire you to face your own battles, you'll learn about moments that will break your heart and make you realize how far we've come, and you'll be impressed by what can be accomplished when people of all races come together to fight for equality. That's a story that is inspiring, emotional, and fascinating.
Our challenge was to create an exhibit that matched the power of that story. You're going to see compelling artifacts and dramatic images; listen to moving oral histories; watch fascinating films; dig deeper into history through digital interactives; and leave your own opinions about the past, present, and future of the St. Louis civil rights movement. You'll even witness actors portraying local civil rights heroes and view original artwork created by local artists and commissioned just for this show—these two features alone are sure to make this an exhibit like none other you've seen before.
And join us in the Hospitality Lounge on Monday for a special performance by one of the Missouri History Museum's ACTivist actor-interpreters. The Field Museum of Chicago is also receiving an AAM Award for diversity, accessibility, equity and inclusion during Haben Grima's keynote.