This week's Roundup shares stories about the evolving role of museums in our communities, diversity and inclusion, governance, a new take on the mobile app, and the Museopunks podcast. Enjoy!
1. Last week during the AAM Annual Meeting & MuseumExpo, the Alliance's own Nicole Ivy and Missouri History Museum's Sarah Sims sat down with St. Louis Public Radio to talk about how museums are taking steps to become more more responsive and more inclusive to the communities in which they serve.
Before Sarah Sims, the director of K-12 education programs at the Missouri History Museum, began her current job, she used to work in education. She remembers vividly a trip when she took her students to a local museum in which one student came up to her during the visit and told her how special the trip was.
2. Since we're on the subject of the Annual Meeting, Seema Rao, Principal and CEO of Brilliant Idea Studio, shares her insightful takeaways from this year's gathering illustrated with her lovely sketches. Let us know if you've written about the Annual Meeting!
15 Takeaways from #AAM2017: #Inclusion #Politics #Action

3. The NonProfit times provides a succinct overview of the work ahead of us to strengthen museum boards based on the recently released Museum Board Leadership 2017 report, a study commissioned by the Alliance conducted in partnership by BoardSource and Northern Trust.
The school year is winding to a close this year and, when assessing their own boards' performance, chairs of museum boards and their directors believe that they are passing, but not excelling. The average self-graded performance is a B-, with improvement to be found particularly in the arenas of diversity and monitoring policy.
4. The Knight Foundation just announced $1.87 million in grants to 12 art museums exploring new ways technology can connect people with art. One of these awards supports an interesting project at the Carnegie Museums of Pittsburgh. Jeffrey Inscho, director of the Museums' innovation lab called The Studio, explains how the lab hopes to "investigate whether one's relationship with a museum can become a meaningful, everyday experience. Can a museum live dynamically in [the] functional spaces of our lives?"
Optimizing the museum to infiltrate system-level apps It's an accepted truth that humans are becoming more sophisticated with respect to technology.
5. Welcome back Museopunks! We'll wrap up by announcing the return of Museopunks, the podcast for the progressive museum. Jeffrey Inscho and Susan Anderson, a.k.a. the 'Punks, produce and co-host monthly thought-provoking conversations. We here at AAM are proud to partner with the 'Punks by presenting season two of the podcast. Check it out and subscribe!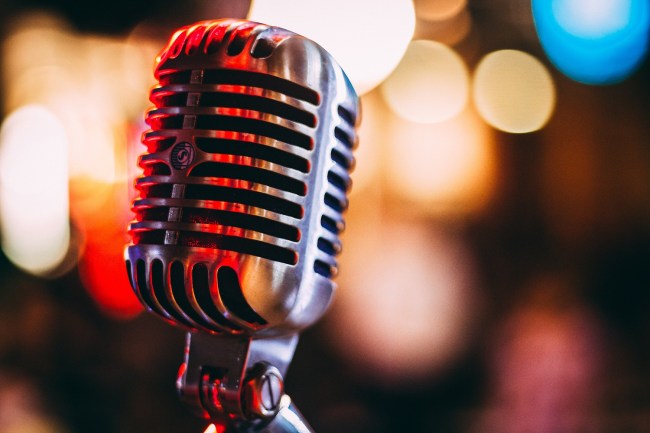 Suse Anderson: Yeah, let's, let's do this whole bit. Jeffrey Inscho: Yeah. Yeah. Suse Anderson: Let's start that again. (Singing) Jeffrey Inscho: Suse. Suse Anderson: Jeffrey. Jeffrey Inscho: It's 2017. Suse Anderson: How did that happen. Jeffrey Inscho: I don't know, but it feels good to be back.

Happy weekend!
Do you have a great museum story to share? Let us know in the comments!