One of the most-read guest posts of 2017 on the CFM blog shared how immersive theater helped one Connecticut museum build new audiences. Since the topic evidently struck a chord with readers, I tuned my radar to find other examples of museum-theater collaborations. Today on the blog, Maureen Rolla, director of strategic initiatives for the four Carnegie Museums of Pittsburgh, tells us about a recent production that I wish I had seen in person!
–Elizabeth Merritt, VP Strategic Foresight and Founding Director, Center for the Future of Museums, American Alliance of Museums
---
Nearly 10 years ago, CFM's Museums & Society 2034: Trends and Potential Futures speculated that the proliferation of interactive digital technologies would ultimately lead audiences "to expect to be part of the narrative experience at museums." Since then, there's been much discussion by CFM and others about the growing desire for more participative experiences and museums' opportunities to incorporate such activities—tools like VR and AR and other enhanced storytelling—to create empathy and meaning.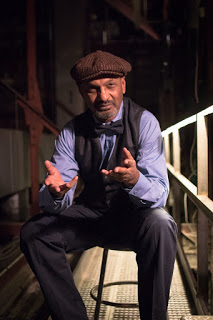 With those issues at the fore, Carnegie Nexus—an initiative of the four Carnegie Museums of Pittsburgh—and Bricolage Production Company—named one of "7 Companies Producing Groundbreaking Immersive Theater" by Backstage.com—teamed up to present DODO: The Time Has Come, a world-premiere theatrical experience at Carnegie Museums of Art and Natural History.
Skip over related stories to continue reading article
For six weeks this fall, the museums opened their doors after hours to small groups of intrepid adventurers—members of the hitherto secret "National Self-Preservation Society"—whose 90-minute initiation included contemplating artworks in galleries illuminated only by glowing lanterns, helping collections staff prepare scientific specimens, and one-on-one encounters with characters in hidden nooks and crannies, ranging from an attic crawl space to the subbasement. Threaded through the experience were themes of loss and memory. Focusing on the Sixth Extinction, the ongoing extinction event due primarily to human activity, DODO encouraged participants "to ponder the fates not only of lost species, but of lost artists, lost languages, lost songs and poems, and lost ways of life as well."(Pittsburgh Tatler)
The sold-out run attracted more than 1,700 people, with an additional 180 turning out for a live-streamed Talk Back with the cast, creative team, and museum staff. Post-performance surveys resulted in an impressive 22% response rate, with 61% indicating the production caused them to see the museums in a new light: "This is the most unusual inside view you will ever get of the Carnegie Museums, no matter how many times you have been there—magical." "Being in the museums after hours literally took my breath away." One reviewer noted, "After the experience, I feel much more connected to museums now, shaken up by how much life and learning they can facilitate. . . Giving experimental, original performance work a chance to properly develop into something as stunning and grand as DODO is rare." (No Proscenium)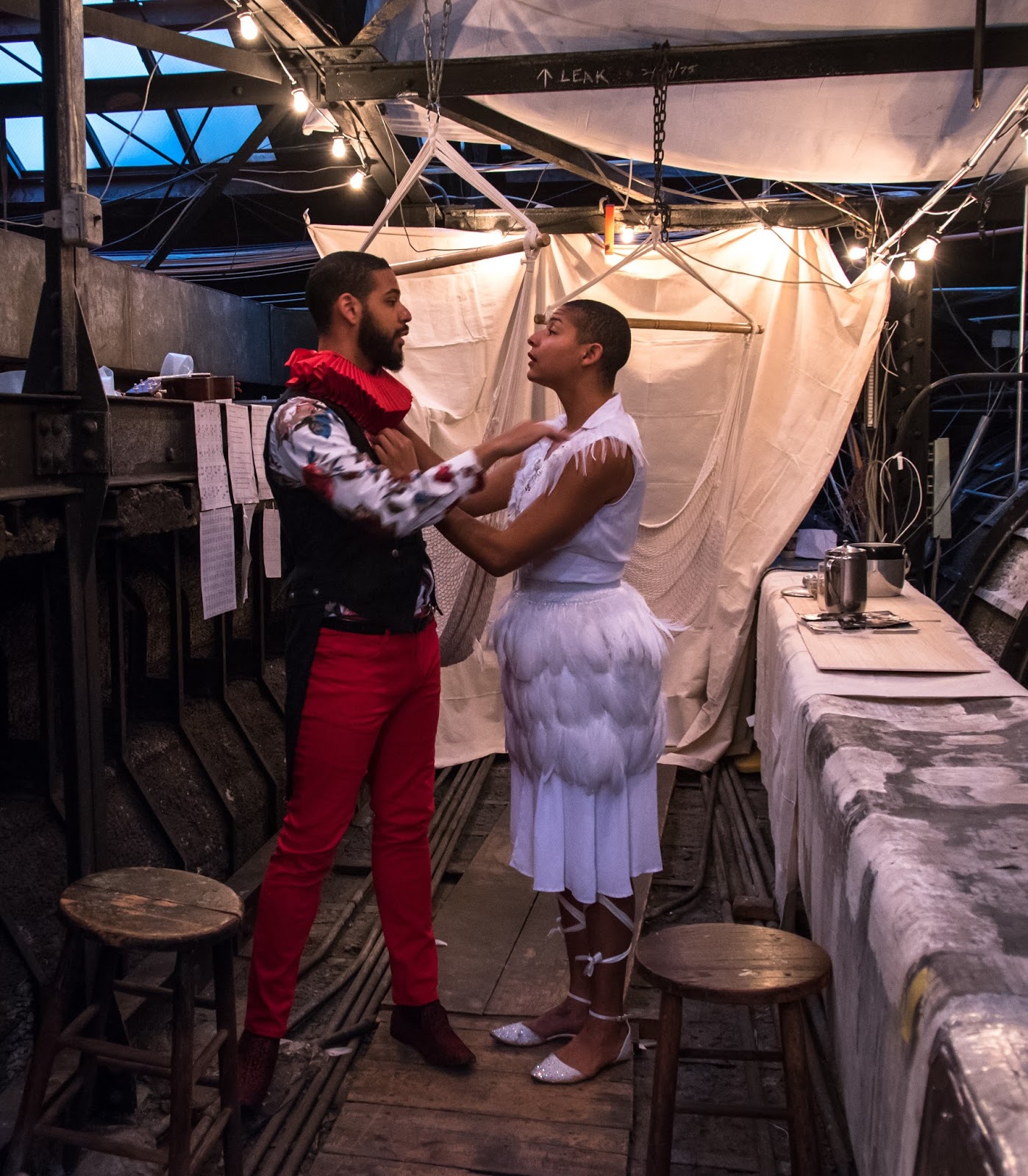 From the beginning, both parties were intent on challenging traditional rules of engagement, but doing so—especially in 17-acres of historic buildings filled with priceless artifacts—required an enormous amount of trust and cooperation. During the two-year development process, Bricolage interviewed scores of staff members, immersed themselves in the museums' stories, and eventually came to know our buildings as well as (or better than) we know them ourselves. We pierced the barrier between "public" and "behind-the-scenes" spaces, not just because it made for great theater, but to offer a tactile experience of the collecting and research activities that are at the heart of museums, yet are so often hidden from view. We treaded the line between fiction and fact, honoring the creators' imaginative ambitions, while ensuring that information about the collections would be factual.
Choosing the Sixth Extinction as a core theme had special relevance, given our Museum of Natural History's focus on the Anthropocene, currently in its exhibition We Are Nature: Living in the Anthropocene, and looking forward to the creation of a new Center for Anthropocene Studies. The open-ended nature of the script purposefully left room for participants' contributions, inviting them to reflect on their own relationships with nature and responsibilities for safeguarding it. When asked to reflect on what DODO was about, most—not surprisingly—cited themes of "extinction and loss" and "humans' interconnectedness with the earth and universe." But many went beyond content to describe the effect the show had on them, suggesting the potential immersive experiences have for driving relevance and impact: "DODO is an ethereal and intimate journey…that calls to question the natural, spiritual, and physical foundations of our world. It will change you." "This event literally changed the way I think about myself. I was completely emotionally invested."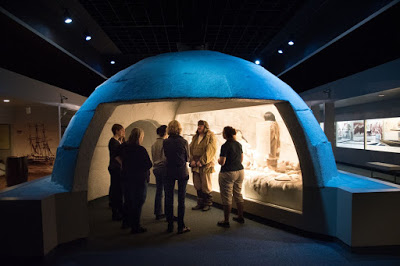 What might we have done differently? Many participants wanted a chance to socialize and compare experiences immediately after the show. There were logistical challenges to making that happen, but we agree it would have enhanced the experience.
Now, just a few weeks after the close of DODO, we've started to discuss how the work can influence our museum practice. For example, by incorporating special lighting and sound and creating drama around specific objects; providing exclusivity through special after-hours viewings; offering individualized experiences and storytelling that keeps audiences front-and-center; and increasing access to behind-the-scenes experiences, which proved to be one of the most resonant aspects of the production.
We know other museums are experimenting with immersive theater in their venues, and we're keen to compare notes and share ideas as our thinking develops.