One of my favorite parts of putting together the recent "future issue" of
Museum was asking my colleagues at AAM to imagine how their work, and the programs they staff, such as accreditation and advocacy, might be different in the year 2040. This week Danyelle Rickard, program officer for the Museum Assessment Program, talks about how she put together her story for the Around the Alliance column, announcing the launch of TEAL—AAM's Telepresence Excellence Assessment Liaison. Her story is a good example of a possible future that might lead you to ask, "does this have to wait until 2040, or can I make it happen now?"
For
Museum 2040
—
the recent special issue of 
Museum
—Elizabeth invited me to think about the future of peer review, since it is a vital part of both the Museum Assessment and Accreditation Programs at AAM. When writing my piece of future fiction, I considered how we could make peer review accessible to as broad a group as possible so that our institutions in MAP and Accreditation would benefit from the largest possible knowledge bank of peers in the field, and more professionals would be able participate in this highly valued form of service.
I decided to frame my story around telepresence via robots that enable users to navigate throughout a museum by remote control, hearing and seeing everything as if they were there.
Telepresence robots exist now: while not widespread, they are beginning to be used in schools, hospitals, and
museums
. In 2014, you may have chatted with
accessibility advocate Henry Evans
who attended our annual meeting in Seattle via a Suitable Technology's Beam robot. I think peer review is another natural application for telepresence robots. We need to start thinking about ways this and other technologies could help overcome barriers that cause peer reviewers to turn down visits, like limitations of time or ability and the hurdles of travel. This will allow a more diverse and inclusive opportunity to our peer reviewers and museums alike. And as AAM's Green Professional Network would point out, as we try to create a carbon neutral future, anything that reduces the considerable carbon footprint of travel helps build a sustainable future.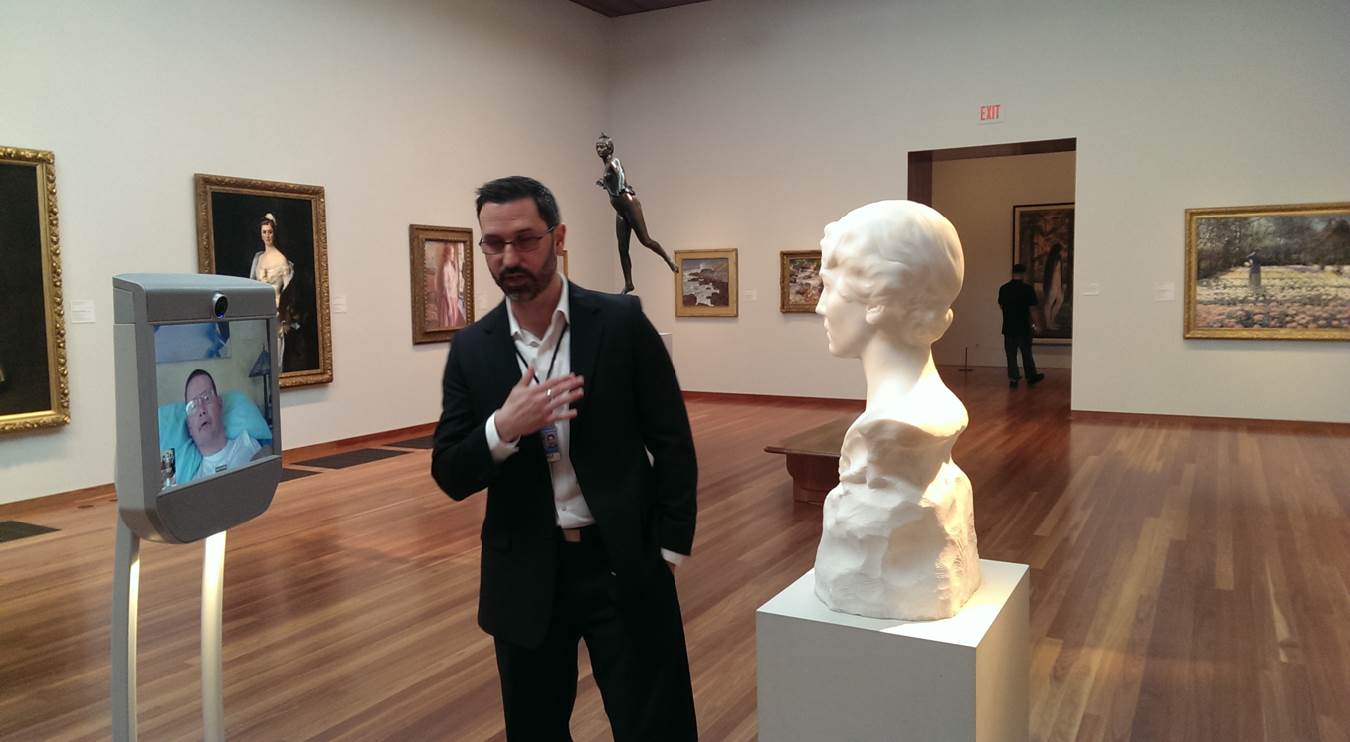 Accessibility advocate Henry Evans visits the
de Young Museum via Suitable Technologies Beam
telepresence robot
The Alliance's roster of 1,583 peer reviewers includes working and retired museum professionals. Both these groups have the opportunity to engage but are often limited by different factors. Currently employed professionals may have busy work or family schedules to contend with while retired professionals may have limited physical or other health restrictions. People in either group may have mobility limitations. And I expect mobility issues will be an even bigger issue in 2040, when over one in five Americans will
be over the age of 65
. Currently, one quarter of the Baby Boom generation
intends to work until age 70
, and the age of retirement may keep rising because people need the income or because they want to stay active. How can we help peer reviewers remain mobile as they age?
Some of the museums that receive peer review visits through our programs are in remote areas and traveling to them can be challenging. Recently an experienced reviewer turned down a visit, not due to time restrictions or willingness to participate, but due to how complicated the travel would have been. They would have had to use a personal vehicle, take three flights, and rented a car for the last leg of the journey, spending two full days on travel in addition to the site visit itself. Not only are travel costs high in cases like these (paid for either by the museum itself or MAP grant funds) but the sheer logistics of a trip like this can become overwhelming for anyone.
Of course, while the mobility afforded by a robot is cool, there are many
free technologies
that support remote conferencing. Some, such as Skype and Google Hangouts, support real time video connections as well as voice. Heck, you could walk your peer reviewer through collections storage using Facetime on an iPad. But telepresence robots do add an extra dimension to remote participation. Besides the autonomy they provide to someone who may be mobility impaired, when folks interact with people via telepresence robot, they quickly get over the novelty factor and start treating the robot as a real proxy for the person it projects.And by 2040, telepresence robots may be as common and affordable as a laptop computer is today.
Skip over related stories to continue reading article
Some museums are alre
ady using telepresence robots to host school groups or individual visitors (see links below). I challenge the museum community and companies that manufacture these robots to think about their applications beyond tours. They could give small museums access to a great consultant who is too far away to visit in person, if we can find a way to make the robots themselves affordable for the smaller institutions. Could a group of small museums share a robot? What can we in the museum community do to make the opportunities more accessible?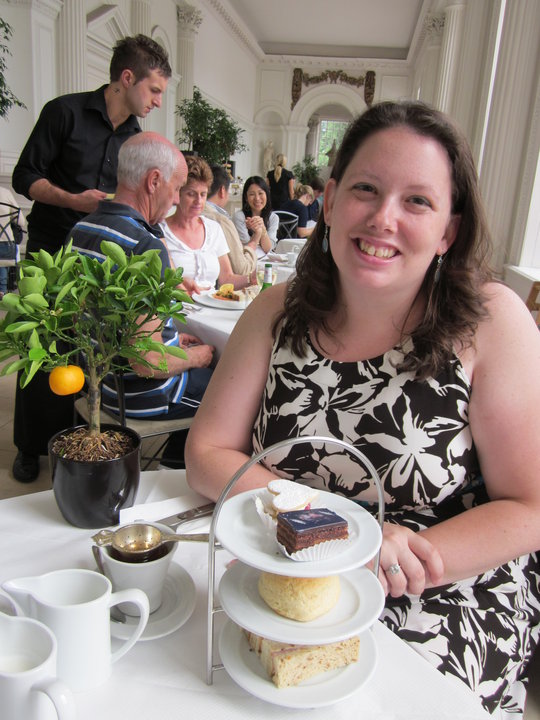 You may know Danyelle from her work in MAP or in peer review where she works to help museums meet their institutional goals by going through the Museum Assessment Program, helping them access the most up to date resources and by working to ensure that AAM continues to grow and cultivate our group of volunteer peer reviewers. If you are interested in finding out more about the upcoming MAP deadline or about becoming a peer reviewer feel free to check out AAM's website or drop Danyelle an email: drickard (at) aam-us.org.   
More coverage of telepresence robots in museums:
Museum at your fingertips: telepresence tours for schools