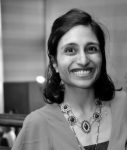 Resolution-makers often accidentally set themselves up for failure. They set goals that are totally out of character. They imagine they will change a dozen bad habits overnight. When within a few weeks, they somehow remain unchanged, the failure creates a feeling of stasis. Basically, the whole element of resolution-making becomes a self-fulfilling failure.
So, in this new year, these three simple self-care tips help you do better, without setting you up to fail. Self-care should feel doable. It won't always be easy, but it certainly shouldn't hurt. In total, these three steps will take you about ninety minutes. Even the busiest, overworked museum worker has 1.5 hours to set themselves up for a good year.
Remember time is relative.
Museum collections are filled with material culture—manifestations of humanity. Every fibula, painting, amulet was once brand spanking new. In the middle ages, Medieval art was contemporary.  As a result, many museum workers find themselves lost in time, focused on a moment long before their birth or an idea that they hope persists long after their life. This higgledy-piggledy sense of time can be discombobulating but also enriching.  Honor your love of the past and your own present.
Take five minutes each day reveling in the past that you love. Gaze on a collection object. Imagine yourself in that time. Basically, daydream about your interest. Also, set aside five minutes each day being in the moment. Turn off your phone. Turn off your computer. Close your books. Close your eyes or avoid looking at the piles on your desk. Just breath. Let ideas come into your mind. If those ideas feel stressful, take a deep breath in and imagine pushing them away as you breathe out.
Place yourself first
In a mission-driven workplace, you will find that you set aside your needs for those of your organization. Your passion can be an important fuel to your success or your burnout. Maintain the positive elements of your passion by finding places where you can put yourself first.
Pick one thing to be a "line in the sand" for your sanity. You might say that this year you will not eat lunch at your desk. You will not take work home. You will not miss your parkour course. Try to pick a line in the sand that helps you retain something that you truly value.
Space out
New Year's is in some ways not just the beginning of the year, but also the midpoint, as many nonprofits set July 1 as their fiscal year. It gives you a chance to plan for the upcoming year in your personal life, and do a half-point assessment for your work life.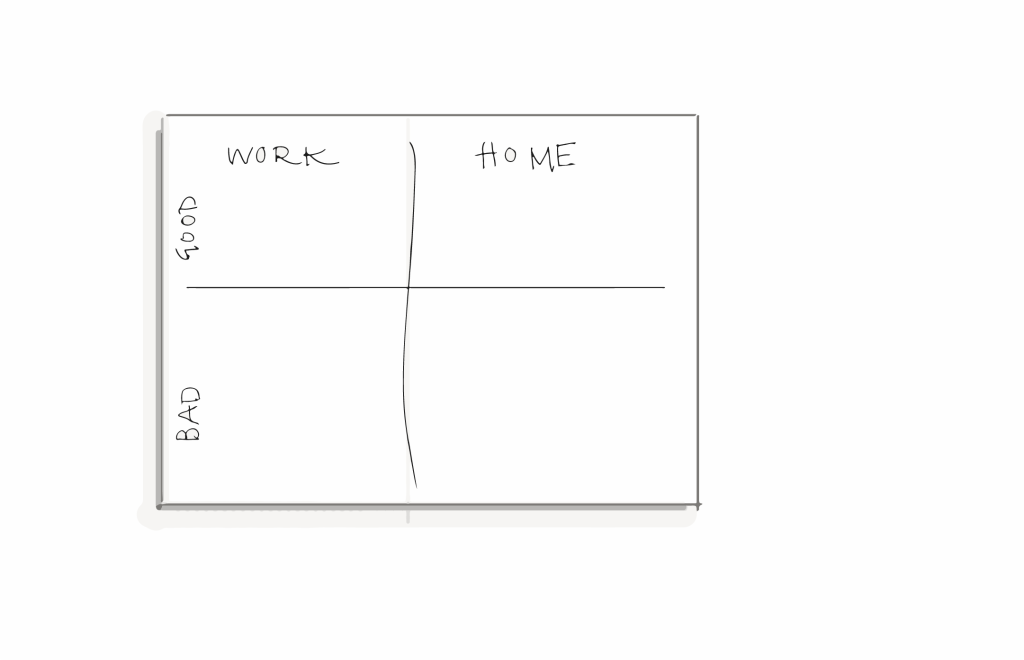 Set aside 1 hour to just think and plan.
Set the timer for one hour.
Take out a sheet of paper.
Fold it in ½ both horizontally and vertically.
Label one side work and one side personal at the top.
Then, place good and bad on the left-hand side.
Now, spend the rest of the time just brainstorming. Don't stop when you feel stalled. Stop when the one-hour alarm sounds.
The next day, look for trends. Are there bad things that go over both parts of your life? Are there simple bad things (like not enough sleep) that you can change?
Make a list of things you like about your work and personal life. Make a list of concrete/ easy changes you can make.
Post those things you like near your workspace.
Pick just 5 things to change for this year. ONLY FIVE! Post these where you can see them.
Come July 1, check how you are doing. If you don't feel you are doing well, make a clear, truthful plan to do better.
Work in the museum field could certainly be improved by systemic changes, like gender equity and living wage salaries. However, at work, you might just want to get through the day. You have to do your job(s) and do your best in your career. You can't do your best for your institution and your visitors if you are not at your optimum state.
In doing these three exercises, you are setting aside less than 2 hours of your work week. You are also owning your time, understanding your place, and taking ownership of your space. In other words, you are positioning yourself to do your best work.
About the Author
Seema Rao has worked in museums for nearly 20 years at the interstices of visitor experience, education, and technology. She heads Brilliant Idea Studio, a firm that helps museums develop the best experiences for their visitors. Additionally, she employs her drawing and teaching skills to develop books that blend meaning-making, creativity, and visual appeal. Her third book, Self-Care for Museum Workers, was released in November 2017.