In the second post in our series previewing sessions at AAM2018, Michael Berlucchi (Community Engagement Manager, Chrysler Museum of Art), Sandra Bonnici (Associate Director of Education, Diversity, and Inclusion, Madison Children's Museum),
W. James Burns, Ph.D. (Principal and Creative Director, Cypress & Sage Advising, Independent Curator), and Marcus Monenerkit (Director of Community Engagement, Heard Museum) tell us about a relatively new position in our field.
As a nation, a global community, and a museum field, we are faced with challenges of inequities in income, accessibility, and opportunity. The ways in which museums and cultural organizations respond to changing demographics, climate change, and the need to be relevant to their full communities will determine their survival. Some museums are responding by hiring community engagement curators (CEC's) to engage local communities in an open dialogue about their needs, elevate the museum's connection to local communities, and effect meaningful change through educational programming.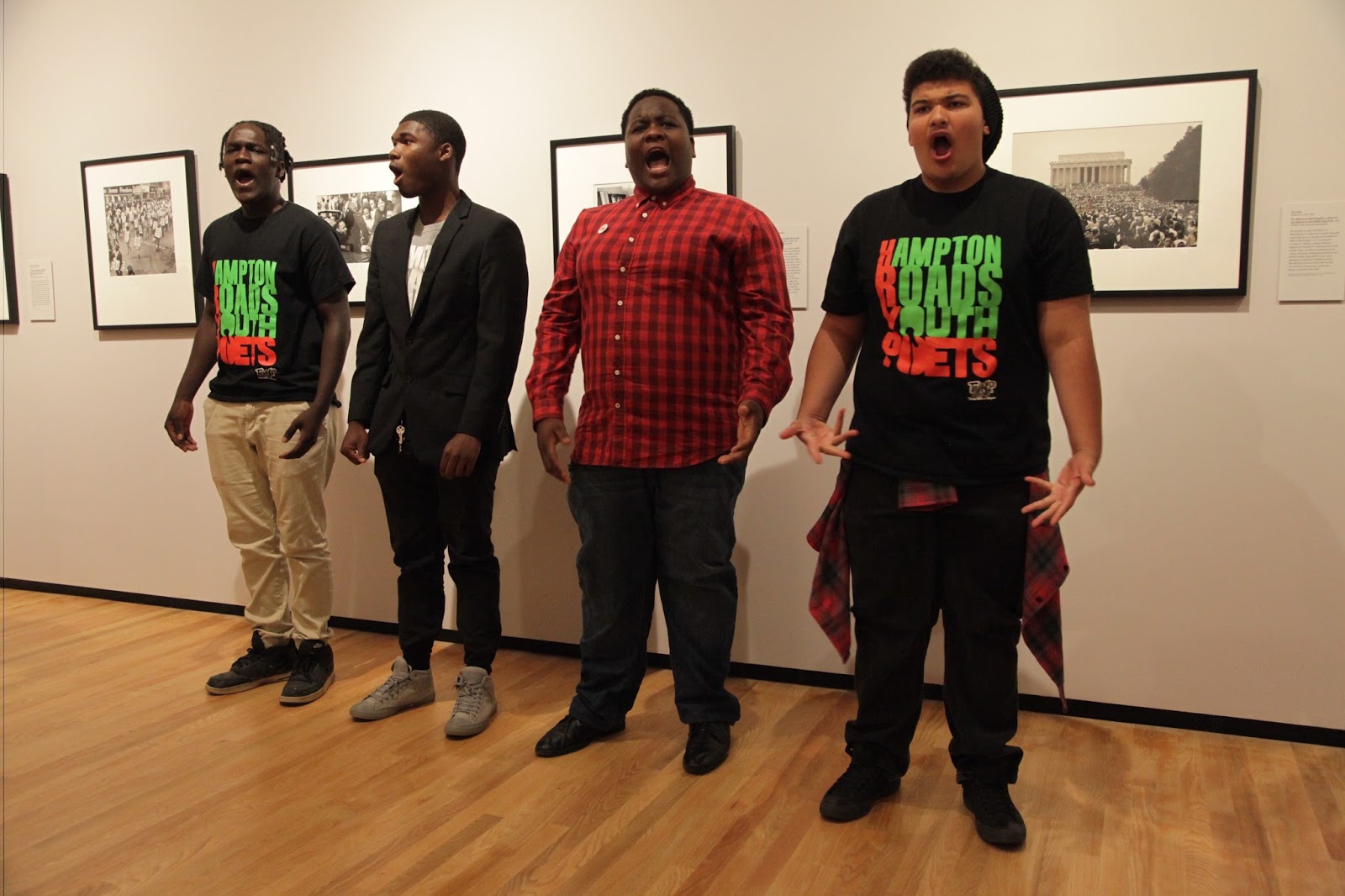 Eleise Theuer for the Chrysler Museum of Art
The relatively new role of community engagement curator (CEC) is being defined as museums identify how best to incorporate diverse audiences into their exhibitions and programming. We will be presenting a session, The Role of the Community Engagement Curator, on Monday, May 7, 2018, from 1:45 PM – 3:00 PM, offering multiple perspectives from community curators in children's, art, anthropology, and history museums.
As they begin to focus on community engagement, museums see an increasing need for a dedicated person to interact with a broad and diverse audience and to ensure that community voices are heard –not just in a single exhibit or program, but as part of a sustained collaboration. This aspirational goal requires finding the resources to support one or more position, and many institutions make do with what they have in the meantime. Have you ever wondered how your museum could engage in this work with or without a dedicated position? Skip over related stories to continue reading article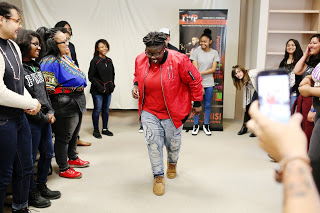 Eleise Theuer for the Chrysler Museum of Art
Community engagement does not mean the museum has to neglect other institutional initiatives, but it is important to ensure that such efforts are sustainable and ongoing. Where do museums find the support to balance community interests with existing projects? How can museums of varying size and resources be inclusive in working with their communities? What does it look like to 'engage' with a community? Who gets to define 'community?' Why do we need partners in this work and who might they be? When do we know we are succeeding at community engagement/how is it measured? What do we do if it our initial efforts don't work?
For many organizations the creation of CEC positions is designed not just to listen to our communities but to help our organizations recalibrate internal cultures and reposition us as places of dialogue, connection, and inclusion. At their core, museums are storytellers, but whose stories are we telling? How are we telling them? Are we reaching out to and co-creating with our communities in a culturally competent manner?
The roles of CEC's go beyond outreach to help organizations review, reflect, and retool every operation, initiative, program, and process. This necessary, and often uncomfortable, change can lead to innovation and sustainability. It can also realign an institution's work around its mission, visions, and values –and at times spark a reexamination of those values to ensure a shared vision with the entire community.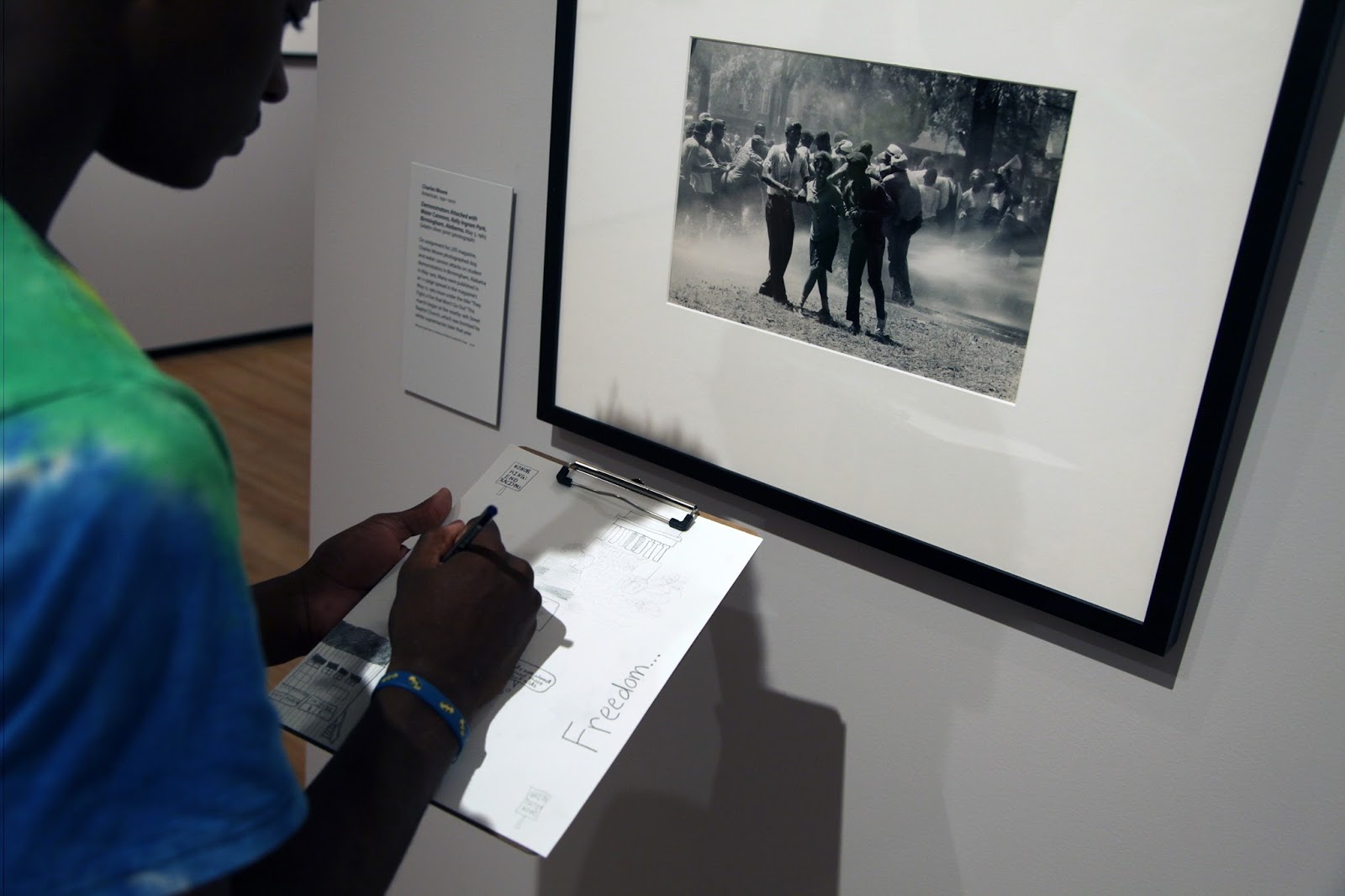 Eleise Theuer for the Chrysler Museum of Art
CEC's spark questions, dialogue, and wonder in their institutions, and sometimes hold their museums, and the field at large, accountable by empowering everyone in their organizations to play a role in applying a lens of equity, diversity and inclusion to every aspect of their work. We begin to seek new ways of partnering, develop more inclusive language, redesign forms, dismantle inequities, and challenge practices that may benefit some but leave many behind. The goal is to become truly reflective of our communities.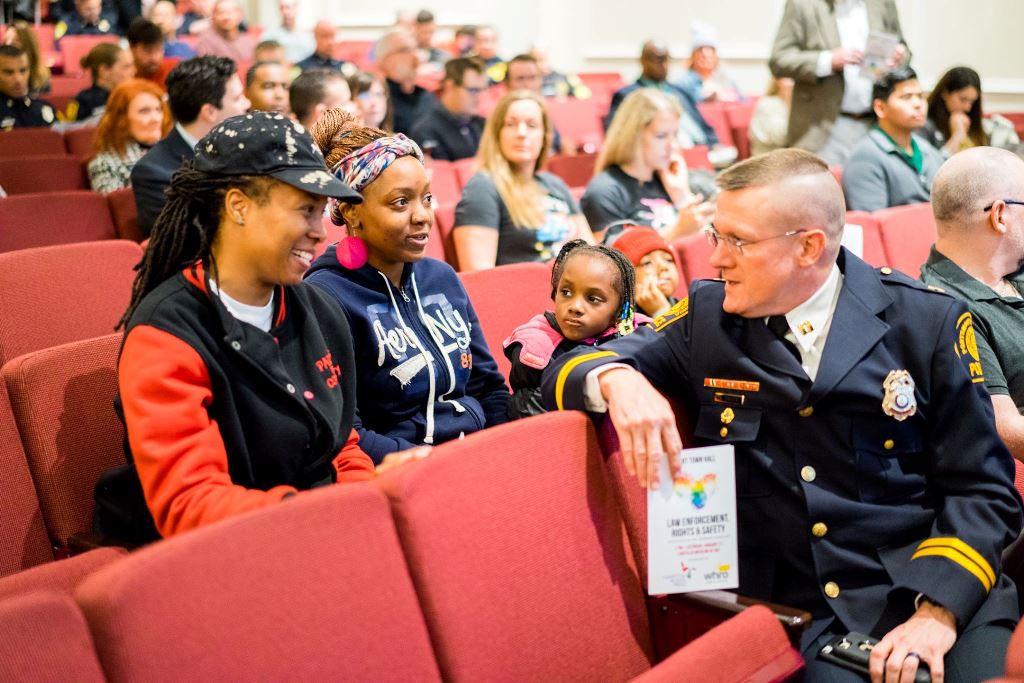 Benjamin Boshart for Hampton Road Pride
The struggles that CEC's face makes their successes all that much sweeter. The Chrysler Museum of Art, an institution that strives to "bring art and people together," is a prime example of what organizational change can accomplish. In 2015, the museum made a strategic decision to focus on programs for core audiences, and to actively seek out and maintain meaningful relationships and partnerships with underserved audiences. They dedicated a staff position and resources to this effort. As a result, the museum has identified three key underserved audiences and hosted hundreds of programs and events. By establishing and fostering partnerships with key individuals and regional organizations, the Chrysler Museum has experienced unprecedented growth in attendance and community affection for its exhibitions, programs, and mission. Further, the museum has emerged as a nationally-recognized leader in inclusive practices by fully embracing the region it serves, especially local African American, LGBT, and military communities. Deirdre Love, Founder & Executive Director of Teens with a Purpose (TWP) observed in AAMD's Next Practices in Partnerships that "The Chrysler Museum of Art sends a loud and clear message to our youth and the message is: 'you belong here' … Now, visiting the Chrysler feels like coming home."
Would you like to create the same feeling in your museum? Join us in Phoenix, to elevate the conversation about community engagement curators, engage with peers, and be inspired to advocate for changes in your institution.
Michael Berlucchi is the Community Engagement Manager at the Chrysler Museum of Art in Norfolk, Virginia where he creates and implements educational and community partnerships to engage diverse audiences across Hampton Roads, and develops new strategic initiatives to expand the Museum's audiences, particularly those in underserved constituencies. Michael serves on numerous boards and commissions, including as an appointed member of the Virginia Beach Human Rights Commission, president of Hampton Roads Pride, Teens with a Purpose, the Norfolk Tourism Research Foundation, the Princess Anne County Confederate Statue Roundtable, and the Virginia Beach Police Community Outreach Committee.

 

He is a graduate of George Mason University and the Sorensen Institute for Political Leadership at the University of Virginia and resides in Virginia Beach, Virginia.
Twitter: @mfberlucchi
Sandra Bonnici has over 17 years of experience in education program planning and community engagement; she develops and implements strategic initiatives around diversity, equity and inclusion, as well as overseeing the visitor engagement operations at the Madison Children's Museum, to ensure that all staff, board, volunteers and visitors feel welcomed, valued, connected and respected.
Dr. James Burns is Principal and Creative Director of Cypress & Sage Advising. Most recently he held the position of Director of the University of Arizona Museum of Art and the Center for Creative Photography, and prior to that was Executive Director for the Desert Caballeros Western Museum. He is a graduate of the Getty's Museum Management Institute, and has worked in history, anthropology, and art museums for nearly three decades. He serves as Chair of the Curators' Committee (CurCom) of AAM.
Marcus Monenerkit has worked museums for 18 years, beginning at the National Museum of the American Indian. He has a BA in Anthropology and a Masters in Nonprofit Studies. In addition to curating collaborative exhibits with the many Native communities in Arizona, he serves as staff liaison for the museum's American Indian Advisory Committee.