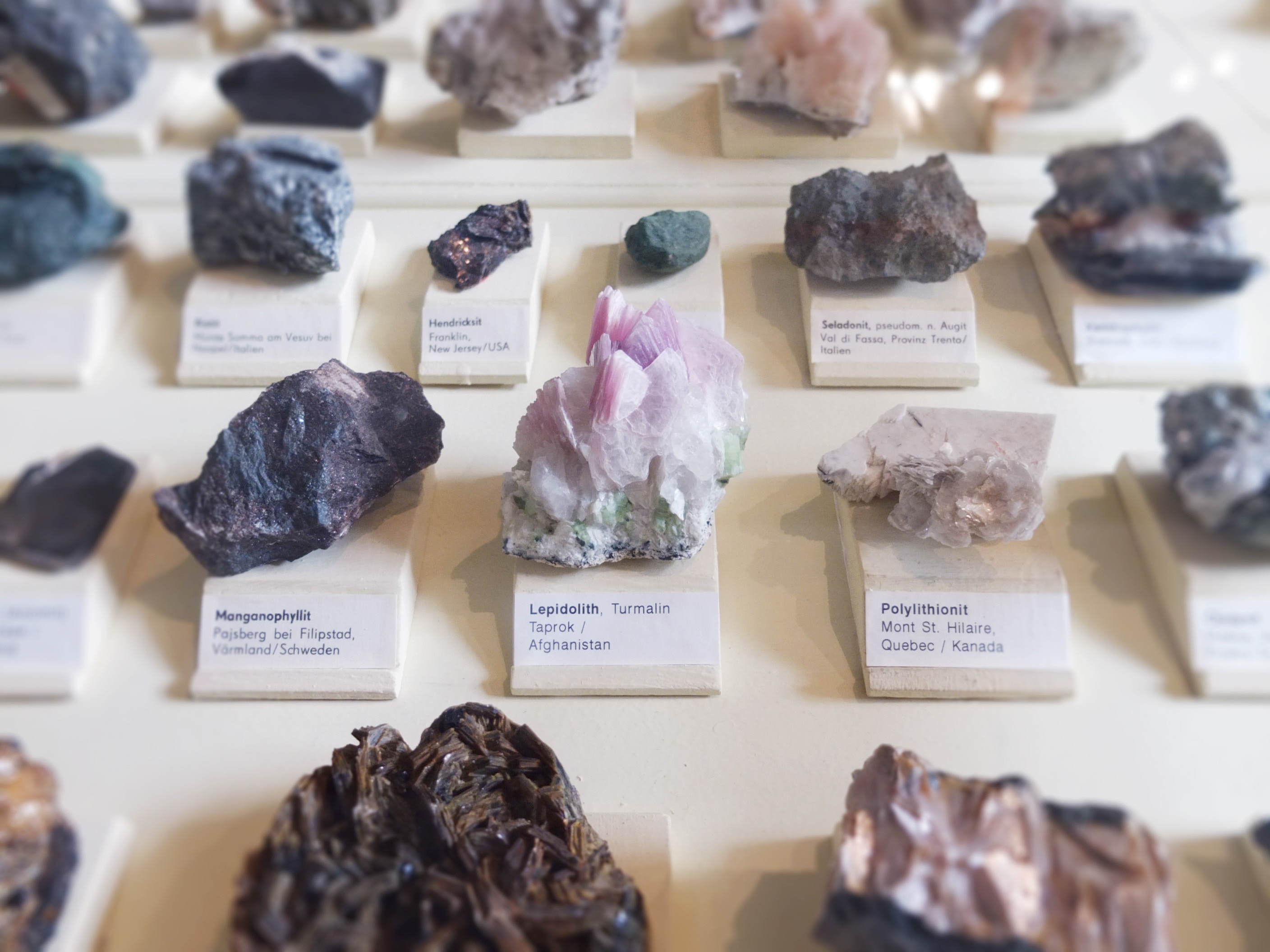 One of the five pillars of the Alliance's strategic plan is global thinking. We know that US museums can become stronger by learning from their colleagues around the world. Case in point: what can we learn about the future of collections from our counterparts in the UK? In today's guest post Alistair Brown, Policy Officer at the Museums Association, shares some preliminary thoughts from their Collections 2030 initiative.
What does the next decade look like for museum collections in the UK? This is the question that the Museums Association's new research project, Collections 2030, is asking.
Over the course of this year, we have been interviewing museum workers, researchers and users about the big issues that the sector needs to have on its radar as we plan for the future of our collections. What trends do we need to adapt to? Will the way that we treat and value collections change? What are the implications of a new generation taking charge in our museums? And will we have the infrastructure that we need not only to pass on collections, but to make them valued by the wider public?
In September, we're publishing the first phase of our research – a discussion paper that identifies three themes that we believe all museums will need to consider over the next decade: how to make collections more empowering; how to make collections more relevant; and how to make collections management more dynamic.
Theme 1: The Empowering Collection
Many of our interviewees told us that one of their main priorities for collections is to affect positive change in people's lives. Museum collections have huge potential to empower people, and in an era of social and political division; climate change and environmental degradation; and demographic change, many museums increasingly see their role as supporting activism, using their collections to inspire the public to action and to equip people with the facts and understanding that are relevant to their cause.
This role is all the more important given that museums are among the few institutions to retain a high degree of public trust in society. People listen to and care about the stories that museums can tell through their collections, and they understand the ethical responsibility of museums to provide accurate information about their collections.
Some argue that this public trust is dependent on museums' neutrality and their status as independent experts, and that to engage positively in current issues undermines that trust. But this view seems to be in retreat – it is widely acknowledged that museums are not neutral and that they and their collections are products of the opinion, prejudice and life experience of the collectors, curators, and funders that put them together.
In the next decade museums can use their collections to empower people to be active participants in our society, giving them the insight and the tools to design solutions to contemporary problems, challenge injustice or simply bring people together. In doing so museums will also have to confront some of the criticisms levelled at their historic collections practice – in particular, museums need to get to grips with what decolonising collections actually entails.
Theme 2: The Relevant Collection
Museums are often encouraged to be more relevant. And while most museums have successfully turned themselves into more welcoming organisations over the past few decades, have museums really considered how to make their collections relevant?
Relevance can feel like a constantly moving target for museums – a requirement to stay on top of the latest trends, cultural moments or technological advances in order to be where the public is. But relevance is a relative concept. It means asking: who are you relevant to? The answer to this question will differ depending on local communities, who visits and who doesn't visit, as well as thinking about the collection and the way in which it has been interpreted, used or displayed. Relevance can mean reflecting the latest trend or hot topic in the news, but it also means considering how an object or collection can be meaningful to a particular person, group, or community at a given moment in time.
The challenge for museums over the course of the next decade is to listen to audiences, users and stakeholders to understand how collections can be relevant and what story they can tell. We need to allow for new and critical public reinterpretations of collections, and to think imaginatively about how to broaden the range of people to whom collections can be meaningful.
Theme 3: The Dynamic Collection
To develop empowering and relevant collections we need to understand what we have. Many museums – particularly those with large collections built up over decades or centuries – are unable to fully account for what they hold. Collections information is often inadequate and not ready for the digital age. Stores are full and valuable resources are wasted on items that don't fit with current collections policies or are duplicated in collections elsewhere. Furthermore, museums are regularly criticised in the press for the practice of keeping the vast majority of collections 'hidden in storage.'
Museums need to confront these issues. We need to consider the entire collections life-cycle – collecting, conservation, research, use, and disposal – as part of one process. The Mendoza Review of Museums in England urges museums to adopt an approach of "Dynamic Collections Curation and Management." Yet it leaves open the question of how to make this a reality.
The next decade will provide a number of opportunities to make collections more dynamic. Many potential solutions already exist – adapting storage expertise from the logistics industry; creating new systems for crowdsourcing collections information; and promoting existing ways for museums to dispose ethically of unwanted items in their collections. It seems clear that a combination of technological innovation, increasing curatorial confidence, partnerships, and increased use of public input can ensure that collections management is both efficient and impactful and gives people a real stake in the future of collections.
Assessing priorities for museum collections is, of course, a vast topic. What is clear from our discussions so far is that there is a real desire across the museums sector in the UK to be more ambitious and take more risks with collections in order to find new audiences and have a greater impact across society. That requires leadership from trustees and directors and frank discussion across the sector about our next steps.
The Museums Association's Collections 2030 consultation is open to submissions until 23rd November. Full details at: https://www.museumsassociation.org/home
Skip over related stories to continue reading article