AAM's Board of Directors has nominated seven distinguished professionals from the museum field and beyond as candidates to serve on the Board with terms that begin in May 2019. Four are current Board members and three would be newcomers to the Board.
AAM's bylaws allow additional nominations to be submitted by petition; the deadline for this is March 19, 2019. To find out more about this option, please email the Board Nominating Committee. The final decision will be announced at AAM's 2019 Annual Meeting & MuseumExpo, May 19-22 in New Orleans, Louisiana, and the new board members will begin their terms immediately following that meeting.
Learn more about the candidates: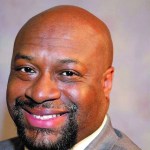 Robert M. Davis
Museum Consultant
Nominated for at-large position, 4th term
Dr. Robert (Bert) Davis is the Principal of DRMD Strategies, LLC. Prior to this, he served as the President & CEO of the Dubuque County Historical Society, theNational Mississippi River Museum & Aquarium, and the Zoological Society of Milwaukee. Dr. Davis has also held positions at Lincoln Park Zoo in Chicago, Zoo Atlanta and the Smithsonian Institution's National Zoological Park in Washington, DC. He was distinguished as a major fundraiser in the Midwest by securing a 6.7 million dollar donation for the hippopotamus exhibit at the Milwaukee County Zoo.
Among his many achievements Dr. Davis was the first African American:
To receive a Smithsonian Faculty Fellowship to study reproductive physiology at the National Zoological Park's New Opportunities in Animal Health Sciences (NOAHS) Center. He co-pioneered an educational outreach program at the NOAHS Center that transported the wonders of science education from the zoo to the classroom.
Employed by the Smithsonian Institution's National Zoological Park as a Supervisory Veterinary Officer where he provided supervision for the animal keepers, biological technicians and aides in the Department of Animal Health while offering clinical support to the veterinary staff.
Throughout his professional career, he has collaborated with many education and conservation-based organizations such as the World Wildlife Fund, United States Fish and Wildlife Service, the Boys and Girls Clubs, the Boards of Education in several cities, several local and national colleges and universities and various zoos, aquariums, and museums. As a youngster, Dr. Davis was fascinated with the diversity of life. While at Lindblom Technical High School he pursued veterinary medicine as a career. After earning his Bachelor of Science degree in 1983, he entered graduate school at Tuskegee and studied cytogenetics for two years before being accepted into the Tuskegee University School of Veterinary Medicine where he graduated in 1989.
Marcia DeWitt
Board President
Hillwood Estate, Museum and Garden
Nominated for at-large position
Marcia DeWitt has been a senior executive for both for-profit and non-profit organizations for many years. These include many well-known organizations such as Johns Hopkins University and its Medical Systems. In 1990, she started her own company, Guilfordpare, LLC. which operated in all 50 states teaching innovative skills to employers and insurance companies how to better manage injuries of their workforce for better results and more cost-effective outcomes.
Her involvements in these businesses/organizations have been at the National level as well as Regional operations. Her areas of expertise include all levels of management up to CEO, Executive Director and Board Chair; with focus on legal and legislative representation, strategic thinking, leadership, fundraising, teaching, entrepreneurship, etc. In addition, she has focused on Board development, building better-skilled members with diverse teams and strengthening collaborative board functioning on all three of the boards she currently chairs. She is currently Board President of the Biggs Museum of American Art in Dover, DE; Board President of the Hillwood Estate, Museum and Garden in Washington, DC and Board Chair of Manhattanville College, Purchase, NY her alma mater. In most recent times, Marcia has focused on the non-profit sector utilizing her talents particularly in the management of the arts and art museums.
Marcia holds a Bachelor of Arts, BA from Manhattanville College. Her degree major was in Asian Studies with a specialty in Asian Art. She holds a J.D. from the University of Notre Dame, South Bend, Indiana as well as a Certificate in British and American Laws, University College, University of London and the London School of Economics.
Chevy Humphrey
President & CEO
Arizona Science Center
Nominated for Vice Chair
Chevy Humphrey oversees Arizona Science Center's $12 million operation and 164,000-square-foot facility with more than 330 employees and volunteers. The Center has five gallery spaces rich in science content, a 285-seat IMAX® Theater, state-of-the-art, domed Dorrance Planetarium and a new community-based maker space, CREATE. Each year, more than 500,000 visitors, including 140,000 Arizona schoolchildren, visit Arizona Science Center.
Humphrey oversees the development, implementation, and evaluation of long-range planning at the Center in coordination with the Board of Trustees. Under her leadership, Humphrey secured the largest gift in the Center's history – $3.5 million – and built a strong working cash capital. Additionally, Humphrey secured numerous national competitive grants from the National Institutes for Health and the National Science Foundation.
Humphrey leads Arizona Science Center as a vital contributor to the state's science education infrastructure with a proven track record for interpreting science that serves teachers, families, children, distant communities and adults on a night out. Humphrey guided the Center through its largest renovation project, $30M – from planning and design to fundraising and implementation – transforming the Center and poising it for considerable growth as set out in the organization's master plan.
Humphrey is board chair of the executive committee for the Association of Science-Technology Centers and is a member of the Association of Asia Pacific Network of Science and Technology Centers and The European Network of Science Centres and Museums.
Humphrey earned a B.S. in Business Administration with a concentration in marketing and an MBA with dual specializations in Marketing and Innovation/Entrepreneurship.
Kelly McKinley
Deputy Director
Oakland Museum of California
Nominated for at-large position, 2nd term
Kelly McKinley has been working in museums for over twenty-five years. She joined the Oakland Museum of California in January 2014 as Director of the OMCA Lab where she oversees curators in history, art and natural sciences, exhibit developers and the visitor research and evaluation team. Prior to joining OMCA, Kelly was the Executive Director, Education and Public Programming at the Art Gallery of Ontario in Toronto, Canada, where she oversaw the design, development, and launch of AGO's new Learning Centre, a $20 million 35,000 square foot hub for community engagement through art and educational programming.  She was also part of the Executive Team that oversaw the launch of Transformation AGO in 2008 that included a new building designed by Frank Gehry and a renewed vision as a visitor-centered museum. Other appointments have included Curator of Education at the Museum of Contemporary Art San Diego and Project Manager for Bruce Mau Design in Toronto, where she oversaw exhibition development and design for Biomuseo, Panama's new museum of biodiversity.
Kelly has taught in the graduate programs at the University of Toronto and the Ontario College of Art and Design University. She holds a certificate in Performance Measurement for Effective Management of Nonprofit Organizations from the Harvard Business School Executive Program, and a Master of Museum Studies, from the University of Toronto, Canada. She has served as a reviewer for Institute of Museum and Library Services (IMLS) and the Ontario Arts Council, and on the Boards of the Ontario Museums Association, the Museum Education Roundtable.
James Pepper Henry
CEO/Director
The American Indian Cultural Center and Museum
Nominated for at-large position, 2nd term
James Pepper Henry is the Director and CEO of the American Indian Cultural Center and Museum, a new cultural institution located in Oklahoma City. Its mission is to educate the broader public about the unique cultures, diversity, history, and contributions of the 39 federally recognized tribes that were removed to Indian Territory, now the state of Oklahoma. The facility is scheduled to open in Spring 2021.
Most recently, "Jim" was the Executive Director of Oklahoma's premier art, history, and culture museum, the Gilcrease Museum. He co-led the successful $65 million campaign to update and expand the facility. Prior to Gilcrease, he was the Director and CEO of the Heard Museum in Phoenix, AZ. He developed programming and exhibitions that significantly increased visitorship and membership. He was the first enrolled Native American to be at the helm of the 83-year old institution.
Prior to the Heard, Jim was Director and CEO of the Anchorage Museum at Rasmuson Center, Alaska's art, history and science institution. He oversaw the completion of the Museum's $110 million, 80,000 square foot expansion, including the debut of the new Smithsonian Arctic Studies Center exhibition hall and the new Imaginarium Discovery Center. Jim is a former Associate Director of the Smithsonian's National Museum of the American Indian where, for nearly ten years, he managed a wide variety of Native American community-oriented programs, services, and traveling exhibitions. Jim played a pivotal role in the establishment and launch of the American Indian museum on the National Mall in Washington, DC that opened to the public in 2004.
Jim is a member of the Kaw Nation of Oklahoma and of Muscogee Creek heritage. He is the inaugural Director of the Kaw Nation's Kanza Museum. He is a graduate of the University of Oregon and a recipient of the University's prestigious Council for Minority Education Leadership Award. He is also a graduate of the Museum Leadership Institute at the Getty Center in Los Angeles, California.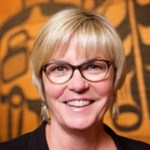 Julie Stein
Executive Director
Burke Museum of Natural History and Culture
Nominated for at-large position
Julie K. Stein was appointed Executive Director of The Burke Museum of Natural History and Culture in 2005. Previously she served as the Museum's Curator of Archaeology. She also maintains a professor position in the Department of Anthropology at the University of Washington, and was Divisional Dean of Research, Computing, and Facilities for the College of Arts and Sciences.
Stein received her M.A and Ph.D. degrees from the University of Minnesota and her B.A degree from Western Michigan University. Her research interests are in geoarchaeology, especially studies involving Northwest Coast shell middens. She has excavated archaeological sites on Washington's San Juan Islands since 1983, and continues to collaborate on research projects involving geoarchaeology.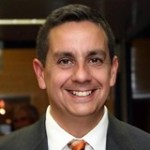 Jorge Zamanillo
Executive Director
HistoryMiami Museum
Nominated for at-large position
Jorge Zamanillo joined HistoryMiami in 2000 as the Curator of Object Collections. While overseeing the care and growth of the material culture collection, Jorge also curated numerous exhibitions, including the renovation of the museum's prehistory and archaeology section First Arrivals, Crime in Miami, and the recent AASLH Award winning exhibition Operation Pedro Pan: The Cuban Children's Exodus. Prior to joining the museum, Jorge worked for over 10 years as an archaeologist and project manager for the Archaeological and Historical Conservancy, Inc. He received his Bachelor of Arts degree in Anthropology from Florida State University and a Master's degree in Museum Studies. Jorge serves on the board of the Florida Association of Museums and previously served on local historic preservation boards, including the Historic and Environmental Preservation Board for the City of Miami. In his most recent positions as Vice President of Expansion and later Deputy Director, Jorge was HistoryMiami's liaison with Miami-Dade County in regards to the expansion and proposed $10 million renovation of the plaza, and the individual charged with the responsibility to ensure that the museum's new South Building and exhibitions opened on time in 2013. In his role as Museum Director, Jorge is in charge of daily museum operations, exhibitions, collections, education, and continues to oversee expansion efforts. Jorge also serves as a media spokesperson for the museum and handles all interviews in Spanish.