Last year, 20 organizations enrolled in a special museum cohort of Aroha Philanthropies' Seeding Vitality Arts program. With funding from Aroha, and training provided by Lifetime Arts, these museums are developing high quality, intensive arts learning opportunities for older adults. In the coming year we will feature guest posts from many of these museums, sharing what they've learned. Today on the Blog, Eli Burke kicks off this series by telling us how the Museum of Contemporary Art in Tucson is implementing Vitality Arts.

---
In the spring of 2018, the Museum of Contemporary Art in Tucson, Arizona, held its first ever drag performance program for teens, School of Drag. Many youth today are challenging the norms that our society enforces around gender expression, without realizing the long history this has and the future they are creating for themselves. Both MOCA Tucson and our collaborating community organizations wanted to highlight how gender has evolved and push youth to think of it not as a fixed state but as an ever-evolving process that they can be a part of. The program was a huge success. The youth loved it and the public audience illustrated the importance of this program by turning up in large numbers to our showcase event.
In the audience at the showcase were a group of participants ages fifty-five and older from an intergenerational LGBTQIA+ program at MOCA Tucson entitled Stay Gold. They came to support the youth they had worked alongside in the Stay Gold program. Much to my surprise, these older participants ran up to me at the end of the showcase and expressed interest in the drag program for themselves. Because Stay Gold had been a successful program itself, particularly the intergenerational aspect, it felt like an organic step to invite our fifty-five-and-up community to join us for the next round of School of Drag. Thanks to support from Aroha Philanthropies through the Vitality Arts grant and in-depth training from Lifetime Arts, we were able to make this happen.
When I first began creating community programs through my role as Education Director at MOCA Tucson, I was deeply inspired by the previous work I had done as a teaching artist. I had been privileged to work with the fifty-five-and-up LGBTQIA+ community in this work and my experience with participants was extremely moving. When I joined the museum, I wanted to create a space where members of this community could share their stories and have some authority over their own museum and art-making experiences.
Skip over related stories to continue reading article
The LGBTQIA+ community has survived and thrived by doing its own community work. Despite a long history of oppression, of being simultaneously ignored and persecuted simply for existing, the community has not simply created but bravely demanded a space for itself. The desire in all of us to be heard and seen as valid is something that is not easily extinguished. It is the difficult and brave work of those LGBTQIA+ elders who refused to accept the barrage of institutional laws and forced heteronormative standards, risking their freedom and at times their lives, that has made it possible for youth to exist publicly and continue this work today. It is that work that has allowed me to be myself and feel valid, loved, and understood; and it is that work done by our aging population that I believe youth can gain insight from. It has always been my hope to work in a position where I could offer that space and hand over the reins to participants to direct their own learning with support from the institution. Institutions belong to the people, all of the people, and they should reflect that through their mission, exhibitions, and programming.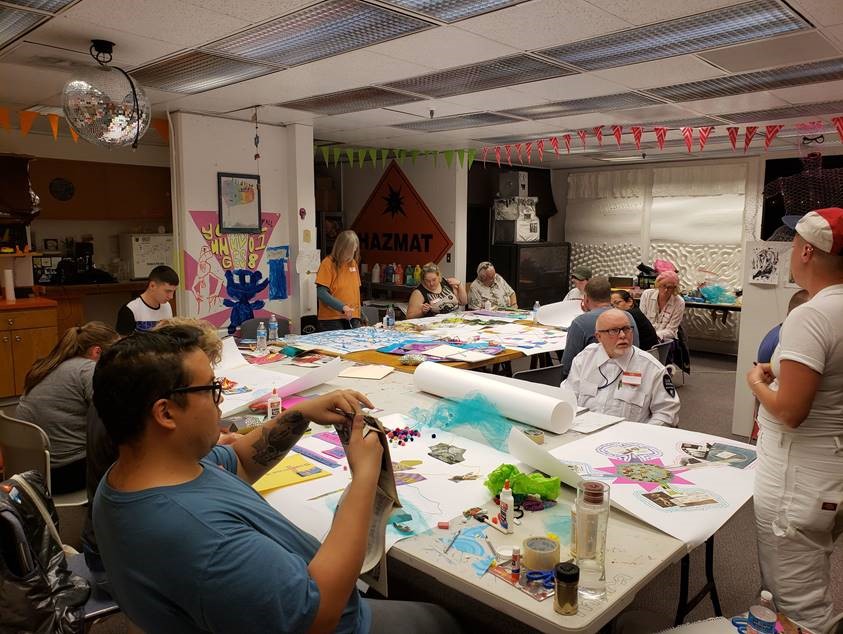 One of the goals of these programs was to reduce isolation. Isolation is a common reality for many LGBTQIA+ people, and this is often generational. Youth and people over fifty-five rarely interact—not due to a lack of interest, as I have discovered through the success of our programs, but due to a lack of opportunities to do so. In an increasingly digital world, youth have become more isolated physically, choosing to spend more time interacting online and less time face-to-face. People older than fifty-five are often isolated in general, and coupled with being LGBTQIA+ the risk is even greater. A 2019 study by AARP Research found that people older than forty-five identifying as LGBTQIA+ have a greater risk of being "chronically lonely."  LGBTQIA+ elders have often lost family and friends along the way because of who they are. Cissexist and heteronormative ideologies have dominated our culture, affecting whether or not LGBTQIA+ people can and will raise children. As we age these realities become more apparent, and while this may be shifting, we have a long way to go. School of Drag was one way for them to be center stage sharing their stories and experiences.
Our first intergenerational School of Drag program recently had its showcase. It was a tremendous success. MOCA partnered and collaborated with other community members and organizations involved in gender performance. Fluxx Productions, a non-profit community cultural arts organization that "encourages open dialogue and communication about queer culture in order to bridge gaps of understanding, acceptance and change" facilitated the sessions. Together we created the curriculum and a framework for the program, but it was Fluxx Productions, local drag troupe Boys R Us, and teaching artist Dante Celeiro who did much of the work to make this program a success. We also brought in local drag performers to do workshops and had a youth drag performer emcee the showcase. I would also be remiss if I did not mention Frank Howard, aka Piranha, a youth drag performer who first had the idea for this program.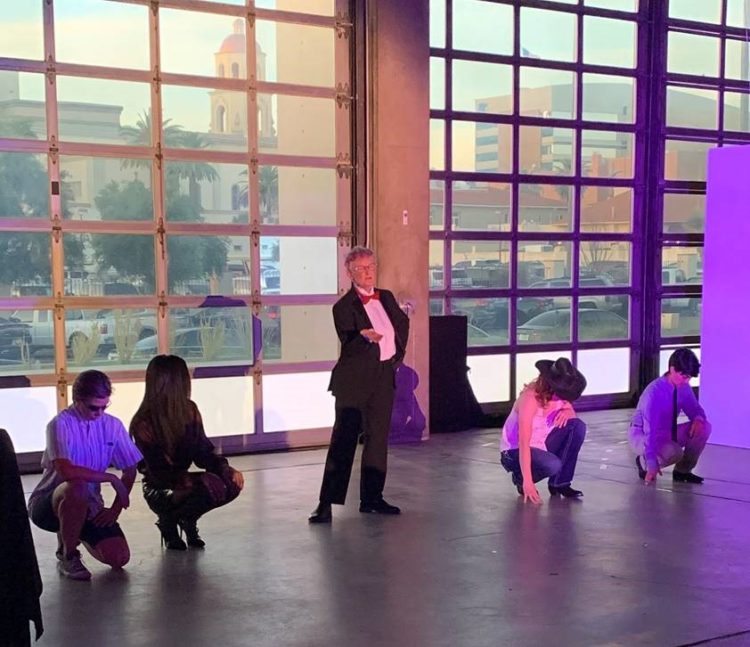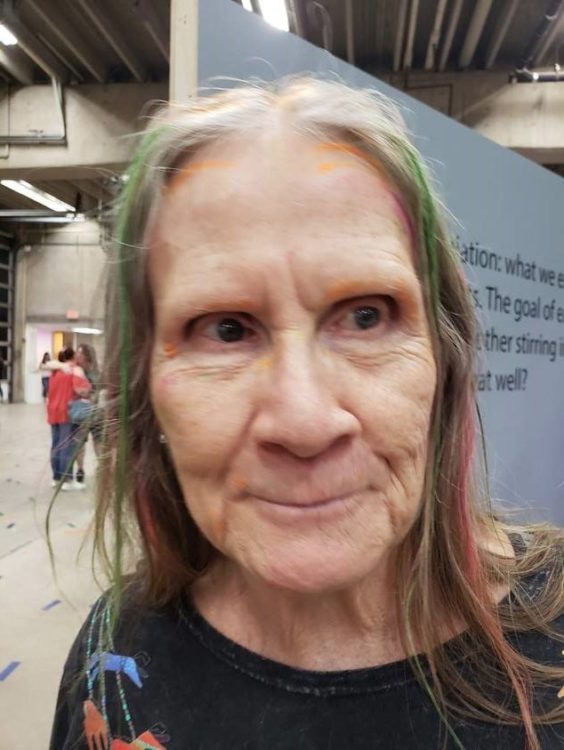 Our program was focused on listening to the needs of participants, rather than telling them what they need. We worked hard to make sure they were supported in their ideas, and had the space and resources tell their stories in their own unique ways. I believe the intergenerational component is what made this program a success. LGBTQIA+ youth and elders can learn so much from one another if we can just create the opportunities for them to do so. I hope that other institutions will see the value in programs like these and begin to ask their own communities if they have stories to tell, and then make room for them to tell them. Sometimes just knowing someone is there who wants to hear what you have to say can make all the difference in the lives of those pushed to the margins. I want to highlight, however, that although there have been and still are many challenges that LGBTQIA+ people face, this program is not meant to emphasize the LGBTQIA+ community as victims, but as something to lift up, share, and celebrate. I will end this in the words of one of our fifty-five-and-up School of Drag participants, "This program has given me a new lease on life."