This AAM Virtual Annual Meeting & MuseumExpo general session took place on May 18, 2020.
Speakers:
Laura Lott, President & CEO at American Alliance of Museums
Dr. Johnnetta B. Cole, President & National Chair of the National Council of Negro Women, Inc. and Special Counsel on Strategic Initiatives at the Baltimore Museum of Art
Catherine Devine, Business Strategy Leader for Libraries & Museums at Microsoft
Anthony Salcito; Vice President, Worldwide Education; Microsoft
Moment of Joy from:
Tamar Greene
Generously supported by: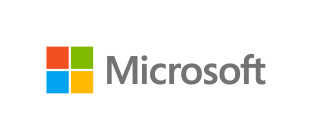 ---
Disclaimer: This video is being made available for free public viewing but cannot be reproduced in any way without the explicit permission of AAM. Contact media@aam-us.org with inquiries.
Support Free COVID-19 Resources for the Field:
The current crisis is taking a distressing financial toll on cultural organizations, and AAM is no different. In these challenging times, we ask that if you can, consider supporting our advocacy work and making extensive COVID-19 resources freely available for our field, by making a donation or becoming a member of AAM. Thank you for your much-needed support.
---
---
Skip over related stories to continue reading article