Support Free DEAI Resources:
AAM provides all of our DEAI resources for free to AAM members. In these challenging times, we ask that if you can, consider supporting this work by making a donation to AAM. Thank you for your much-needed support.
Finding and recruiting diverse senior-level leaders to be on your board may feel like a daunting proposition for many. Join host Brickson Diamond for the second installment of Big Answers from Experts: A Series on Board Excellence. He hosts guests Debra Lee and Rabia de Lande Long of The Monarchs Collective, and together they'll discuss the best ways to connect with and attract diverse candidates to boards. Lee (former chairman and CEO of BET Networks) and Long (Lee's long-time executive coach) are experienced non-profit and corporate board members. They have formed The Monarchs Collective in order to help organizations that genuinely seek to diversify, enhance, and balance their senior leadership ranks and boards of directors.
Meet the Speakers:
Debra L. Lee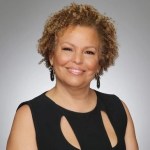 Honored as one of the most powerful women in the media and entertainment industries, Debra Lee serves as Chairman & CEO Emeritus of BET Networks, an active board member, philanthropist, and keynote speaker.
Debra is a stalwart champion of diversity and women's leadership; she is the co-founder of The Monarchs Collective, a firm dedicated to diversifying boards of directors and leadership ranks. For the last ten years, Debra has organized the Leading Women Defined Summit, an annual invitation-only gathering of the most prominent African-American women, which have included such luminaries as First Lady Michelle Obama and Senator Kamala Harris.
Raised in the segregated South, Debra graduated from Brown University and earned both a law degree and a master's degree in public policy from Harvard. After clerking for a federal judge and working at a law firm, Debra joined BET in 1986 as VP and General Counsel. Ten years later, she was named President and COO. In 2005, Debra was elevated to Chairman & CEO, succeeding the founder, Robert L. Johnson.
During three decades in leadership roles, Debra was proud to see BET become for the first African-American company to be traded on the New York Stock Exchange and played a lead role in its acquisition by Viacom in 2001.
Debra currently serves on four corporate Boards of Directors (AT&T, Burberry, Marriott, and Procter & Gamble) and on the Board of Trustees of three nonprofits (The Alvin Ailey Dance Company, American Film Institute, and The Paley Center).
Debra also serves as a member of the Recording Academy's task force on diversity and female inclusion, and is a Trustee Emeritus at Brown University and Member Emeritus of the FCC's Advisory Committee on Diversity for Communications in the Digital Age.
Rabia de Lande Long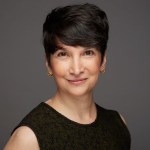 Rabia de Lande Long works with executives at the intersection of business strategy, organization effectiveness, and leadership. A specialist in change management, Rabia serves as a trusted advisor to bold-faced names who lead start-ups, mature companies, and non-profits across industries and around the globe. Much of her work involves coaching executives one-on-one, facilitating team off-sites, and helping organizations transform.
Having had her own firm since 1997, Rabia has been especially energized by a new partnership, The Monarchs Collective, which is dedicated to diversifying boards and leadership. She also serves as the head of HR for the Breast Cancer Research Foundation.
A first-generation with multiple hyphens, Rabia was brought up in the South, which fueled her interest in culture and people and led her to pursue a bachelor's degree in Psychology from the University of Virginia and master's degree in Marketing and Organizational Behavior from the Yale School of Management.
After MBA rotational programs at GE Capital and Bristol-Myers Squibb, Rabia served as the HR head for PepsiCo's Stolichnaya business. She transitioned into compensation consulting at Price Waterhouse before helping to establish their Organizational Change Practice, and then helped Ernst & Young to establish its People Effectiveness Practice.
A member of the American Psychological Association, Rabia has been certified to interpret and deliver multi-rater feedback since 2001 and has coached 600+ senior executives around the world.
Rabia is a member of the Board of Directors for Charity Navigator, where she serves as the co-founder and co-leader of the Board's expert group on DEI. She also serves on the Board of Directors for United Hebrew, for which she is the Chair of the Strategic Planning Committee.
Brickson Diamond (host)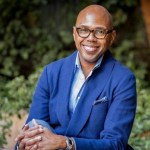 Brickson Diamond is CEO of Big Answers, LLC, which consults on diversity and inclusion strategy for clients in entertainment, technology and asset management, generating new partnerships and leveraging impactful connections. He previously served for five years as COO of The Executive Leadership Council, the preeminent member organization of Black executives in the Fortune 1000. Brickson began his career and spent 15 years as a marketing and client services executive with The Capital Group Companies, a $2 trillion global asset management firm. He is a founding board member and chair of The Blackhouse Foundation, which provides pathways for Black multi-platform content creators into career opportunities within film, television, digital and emerging platforms. Brickson is a trustee of Brown University, where he chairs the Communications, Alumni and External Affairs Committee, the Middlesex School, where he chairs the board DEI Committee and Tides. He is a graduate of Brown University and the Harvard Business School.
In case you missed it:
The recording and transcript of the first webinar in Big Answers from Experts: A Series on Board Excellence is available for AAM members to view:
Diversity & Good Governance Webinar (July 22, 2020)
Transcript forthcoming.